The Guyana Police Force has announced that seven persons are now in custody over the brutal murders of 16-year-old Isaiah Henry and his 19-year-old cousin Joel Henry.
Three of those persons are a 57-year-old man upon whose estate there was what appeared to be bloodstains, his son and a handyman who worked with the estate owner. The others are believed to be other employees of the estate.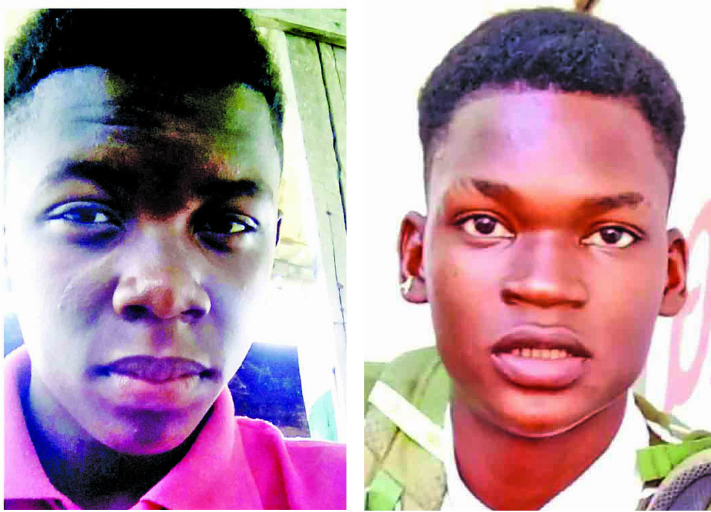 In a video statement, acting Police Commissioner Nigel Hoppie said that investigators are still on the ground conducting a comprehensive investigation. He further related that the post mortem examination will be conducted tomorrow, Wednesday, September 08, 2020.
The badly-mutilated bodies of Isiah and Joel were discovered almost one day after they went missing. They reportedly left on Friday their Number 3 Village, West Coast Berbice home to pick coconuts in the backdam. Their disappearance prompted family members to launch several search parties to look for them. After hours of searching, the badly-chopped bodies were discovered among the bushes and were partially covered in mud.
Following the discovery and the gruesome manner in which the boys were murdered, Cotton Tree residents took to the streets. They blocked the roads and burned debris all while calling for justice.
Protest actions are still ongoing and have spread to a number of other villages along the West Berbice corridor. The Guyana Defence Force and the Police Force are on the ground attempting to restore order and clear the blocked roads.