…temporary service offered
Following the suspension of services offered by the MV Canawaima Ferry, which plies the Suriname-Guyana route, due to technical issues, the Management of the Guyana-Suriname Ferry Service has announced that the MB Sandaka will ply the route to assist stranded passengers to return home.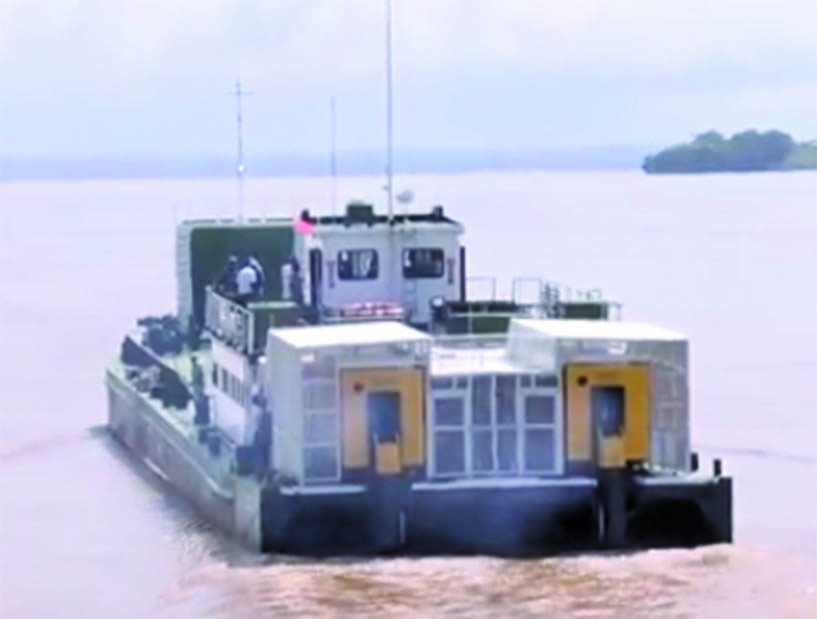 On Monday, it was revealed that the services of the MV Canawaima would be suspended to facilitate the necessary rehabilitation works. However, at the time of that announcement, no alternative systems were put in place, leaving hundreds of passengers stranded in both countries. However, after much outcry, the management of the ferry service announced on Tuesday that the MB Sandaka will service this route between May 31 and June 2, 2019, to facilitate the stranded passengers.
"It will depart Moleson Creek Terminal-Guyana at 09:00hrs (check-in: 06:30hrs to 08:00hrs) and depart South Drain-Suriname at 11:30hrs (check-in: 08:00hrs-10:00hrs) – their respective local times," the Public Infrastructure Ministry posted on its Facebook page.
The notice stated that the alternative vessel is not outfitted to facilitate 20 and 40 feet containers and trucks with height and width in excess of three metres and 2.7 metres respectively.
The MB Sandaka, which was also recently rehabilitated, usually services the Leguan to Parika route but has plied the Guyana-Suriname route in the past when the MV Canawaima was undergoing maintenance.
Public Infrastructure Minister, David Patterson told Guyana Times on Monday that the MV Canawaima vessel was being powered by a tug for some time now which has encountered some issues.
He was unable to say how much the rehabilitation project would cost since the Surinamese, he said, will be responsible for rectifying the issues.
He was also unable to say how long the service would be down given the fact that Surinamese will be working on the boat.
Meanwhile, Terminal Manager Gale Culley-Greene is quoted by the Department of Public Information (DPI) as saying that the Canawaima Ferry has been experiencing mechanical difficulties for some time and a decision was taken to have the vessel assessed and repaired.
She further disclosed that if the Canawaima Ferry is docked, a replacement vessel would be sourced. The matter is engaging the attention of both Guyanese and Surinamese authorities.
Persons who would like more information on the ferry service can contact 339-2744/ 339-2787 for more information.
The Canawaima Ferry Service Inc was introduced to Guyana on October 28, 1998, under the Companies Act Number 29 of 1991 of the Laws of Guyana. It is jointly owned by the Governments of Guyana and Suriname as each country owns 50 per cent of the issued share capital.