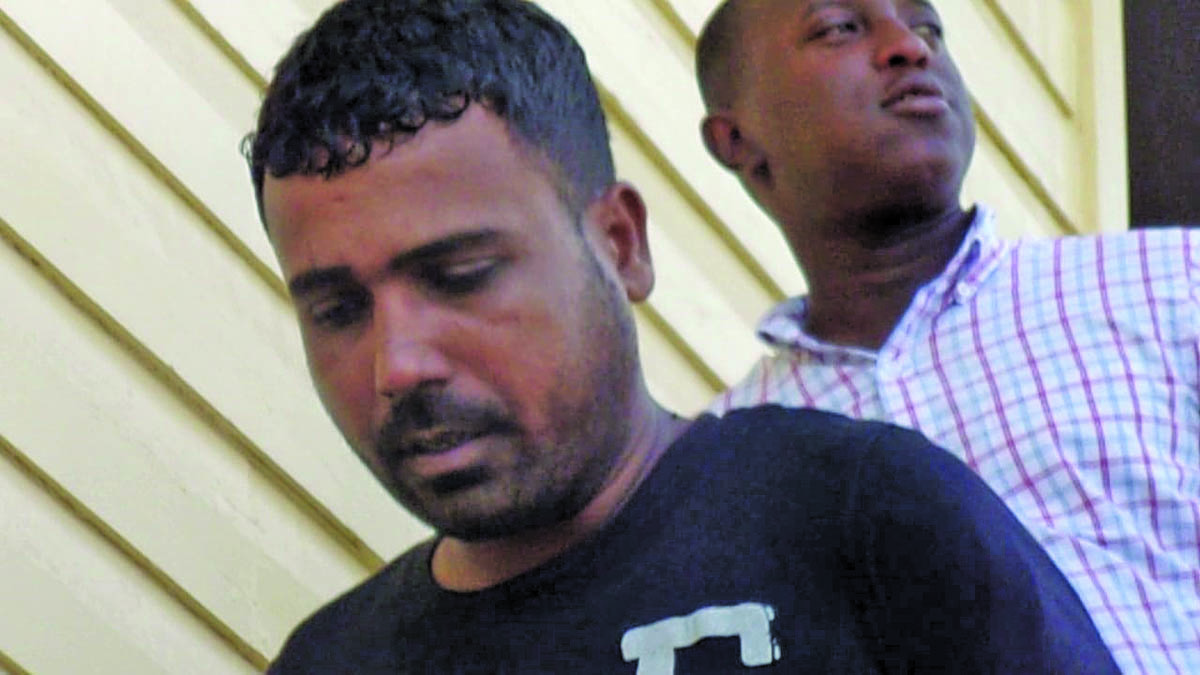 The accused in the Williamsburg, Corentyne, Berbice murder was arraigned for the death of his 20-year-old wife on Tuesday. However, during his court appearance, the man who allegedly hacked his wife to death begged the court to see her "one last time".
Gavin Gill appeared at the Albion Magistrate's Court before Magistrate Renita Singh slapped with the capital offence of murder.
It is alleged that on March 30, 2019, at Dr Tulsi Street, Williamsburg, he murdered his wife, Omawattie Gill.
In court on Tuesday, the taxi driver told the court that he had been before the court previously for traffic offences and also on an armed robbery charge.
Prosecutor Inspector Althea Solomon informed the court that the prosecution was ready to commence the Preliminary Inquiry, saying that the police were able to obtain a video confession from the accused.
Gill then told the court that while in the lock-ups, he was given "something to drink" and cannot say who had brought it for him.
He also alleged that he became unconscious and does not know what happened. However, when he regained consciousness, he was given something to sign. He also claimed that the police arrested his mother and as such, she was unable to secure legal representation for him.
When asked whether he had any children, the accused broke down in tears and told the court that he is a father of three.
Meanwhile, Gill asked the court for an opportunity to be able to see his wife "one last time" but Magistrate Singh told him that it was not possible since she is dead.
The murder accused then requested permission to see his dead wife's face for one minute before her funeral but again, Magistrate Singh denied the request.
He was remanded to prison and the PI will start on April 23.
Meanwhile, an autopsy performed on the body of Omawattie Gill on Monday gave the cause of death as a result of shock and haemorrhage due to multiple stab wounds.
On Saturday last, Gill, a mother of one, was on her way to work when she was attacked by her husband.
The woman was first hit with a vehicle her husband was driving and pitched about 25 feet before being stabbed and then chopped with a cutlass.
The suspect reportedly lived in the US and returned to Guyana 17 months ago. The couple had been married for 14 months. According to relatives, Gill moved out of the matrimonial home with her seven-month-old baby after her husband became abusive.
She had moved out two weeks prior to her death and was living with her mother and found employment one week later.
At the time of her demise, she was on her way to work.
The woman is expected to be cremated today while a vigil was held on Monday evening at the spot where she was killed.