Over two weeks ago, President of the Guyana Boxing Association (GBA), Steve Ninvalle, announced that he would be stepping down from his post on the Caribbean Boxing Steering Committee.
Subsequently, Cecil Forde of Trinidad and Tobago, who had replaced Ninvalle, also opted to resign with immediate effect.
The move raised eyebrows among the Caribbean boxing fraternity, but Ninvalle is insisting that his decision was not made in bad faith. In fact, the GBA boss has shared that his decision was purely personal, and was influenced by consideration for his workload.
"As I've said, that (resignation) is for personal reasons, that's why I stepped aside," Ninvalle has said.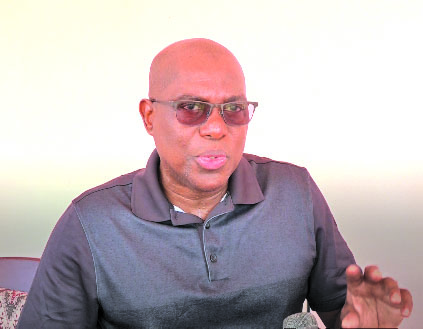 Declaring himself still committed to serving the Caribbean, Ninvalle
explained, "You know, there's so much that your shoulders can take. I have not resigned from the Americas Boxing Confederation, of which I'm Vice President, but the Caribbean Steering Committee. I had to step aside.
"I think I can still serve the Caribbean, I don't have to be at the helm, but there's still much I can do to support; and that is what I intend to do.
"This is a very pivotal time for our region, because we go into the AIBA election that is in December. That, of course, will steer us for the next four years. We need to make sure that whoever is engaging with the presidential candidates are persons who are trusted and respected, and persons who can negotiate," Ninvalle stated as he highlighted some of the areas of focus for the Caribbean leaders in boxing for the foreseeable future.
"We cannot just put together a crew and have them go and represent you, because it's vicious, and you need to have your most experienced hands on deck," he stressed.
The GBA boss remains adamant that he would be available to serve the Caribbean boxing fraternity should the need arise.
"Again, I remain ready to give support, advice, and whatsoever is needed to move this region forward," he declared.
Highlighting another issue that plagues boxing and pugilists in the Caribbean, Ninvalle shared that more must be demanded from the region's leaders and representatives.
"Our region has always been on the back burner as it relates to boxing, and I think that whenever we have these negotiations we must, first and foremost, find out what is in it for the Caribbean, and then we can go to any other region.
"Many of the times you would find that we have been promised, and those promises have not been delivered. It has not materialised, it has not come true, and we stand risking the chance of having something like that happen again if we don't have serious negotiators on hand to deal with our presidential candidates," the GBA President has posited. (Jemima Holmes)