says Simon Naidu of Hilbert Foster
By Brandon Corlette
In 2011, the Berbice Cricket Board (BCB) Public Relations Officer (PRO) and the Rose Hall Town Youth and Sports Club (RHTY&SC) Assistant Secretary/Chief Executive Officer (CEO) Simon Naidu, lost his father.
Despite that loss, Simon has developed a relationship with Hilbert Foster, whom he describes as his father.
Foster is the father of Marissa Foster, his only child, but he plays father-figure roles to many. However, none matches the love he shows for young Naidu.
Naidu grew up in Hampshire village, Corentyne Coast Berbice in a home of five brothers and one sister. After he lost his father in 2011, his mother moved in to Rose Hall Town.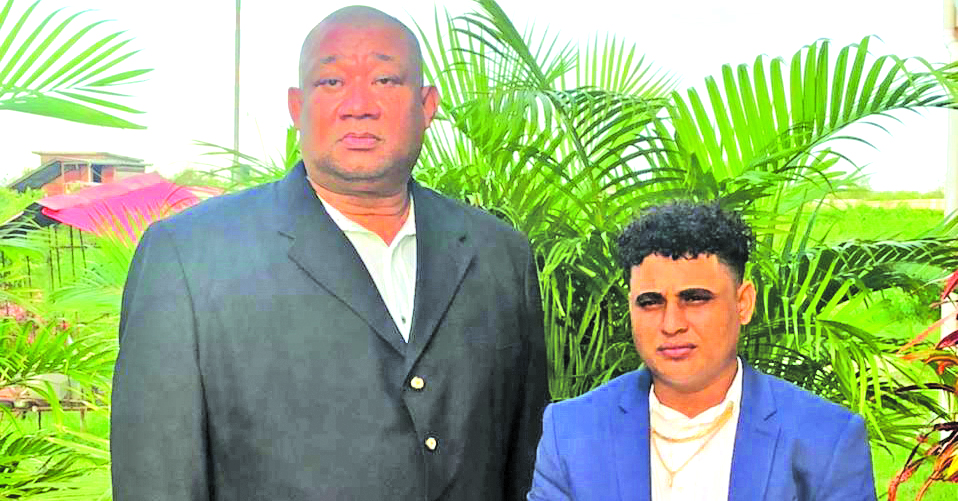 The admirable father-son relationship between the duo started in 2014, when Naidu met Foster. Naidu's Lower Corentyne Secondary School classmate, the West Indies youth cricketer Kevlon Anderson, took him to the RHTY&SC, where the friendship started.
"One day, Mr Foster said the cricketers need to come out and help clean up the storeroom. The next day, I was the only person that turned up. From then he got to like me, and when I went to practice, I would always help out," Naidu explained.
He added that Foster would reward him with a financial stipend whenever he helped out.
In 2016, Naidu was elected Assistant Secretary/CEO of the RHTY&SC. The father-son relationship has since continued to develop between the duo.
"He is always there for me. If I am out doing something wrong and someone tells him, he would explode on me the next day and tell me right from wrong. I always listen to him, and he is a great guy. He always treats me like his son, and I can tell anyone that Mr Foster is my father. Since my dad died, Mr Foster replaced him," Naidu said.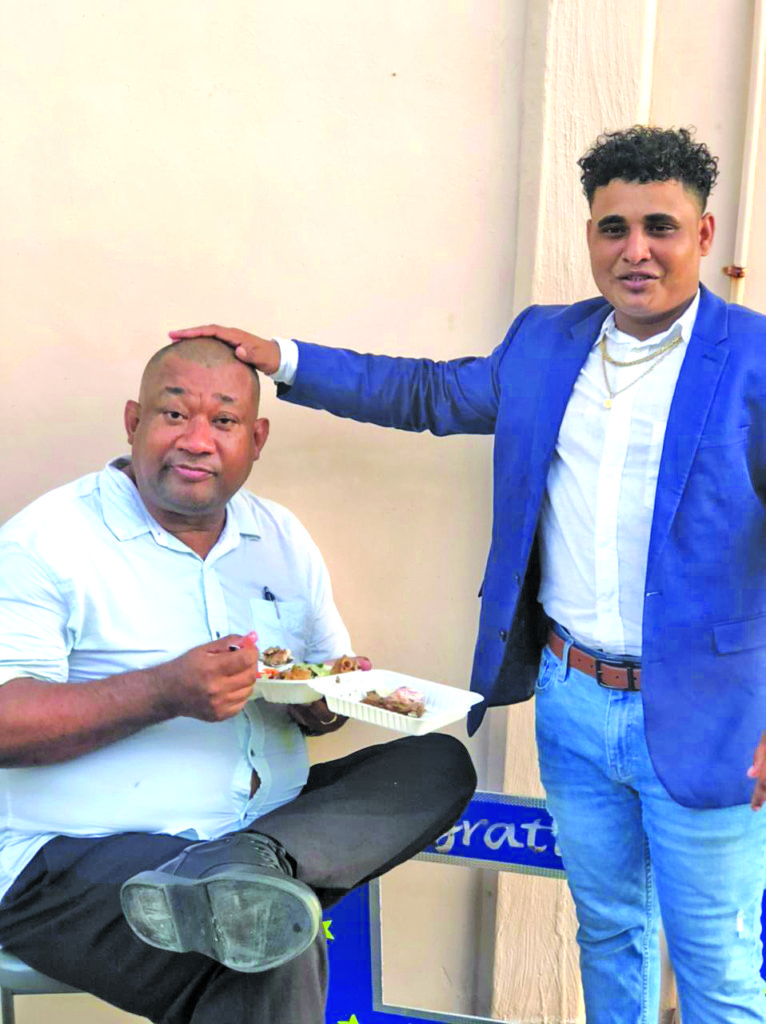 The BCB PRO said Foster assisted him significantly. "First time I started going to the club, I did not have clothes to go to ceremonies and meetings, and Mr Foster presented me with a lot of clothing. He assisted me with a bicycle to attend school, he gave me cricket gear, and he assisted my family.
"If it were not for Mr Foster, I don't know what today would have been like in this world. So, I am very thankful, and he is someone that changed my life completely," Naidu posited.
It is known that a father is a son's first hero, and Foster is certainly Naidu's hero. The future of Berbice cricket, and even Guyana's cricket, is in good hands, as Naidu seeks to follow or go beyond the footsteps of the Cricket West Indies Director, Guyana Cricket Board Vice-President and BCB President, Hilbert Foster.