A coroner's inquest into the death of 22-year-old Collin Bourne, who was killed in a three-vehicle smash-up along the Soesdyke Public Road, East Bank Demerara, is scheduled to continue on November 24 before City Magistrate Annette Singh.
This is according to a notice published by the Registrar of the Supreme Court of Judicature, Sueanna Lovell.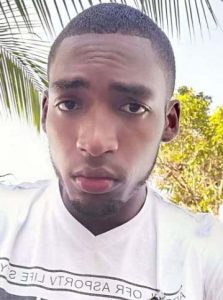 Twelve persons are listed to testify in the proceedings before a three-member jury.
Police Headquarters, in a statement on the accident, said that on March 31, 2019, minibuses PHH 3467 and BVV 5802 and motorcycle CH 6758 were involved in an accident. Bourne was riding the motorcycle.
Investigations revealed that minibus PHH 3467 was proceeding south along the eastern carriageway, reportedly at a fast rate of speed, whilst minibus BVV 5802 and motorcycle CH 6758 were proceeding in the opposite direction. The motorcycle was at the back, but overtook BVV 5802, and, while on the eastern carriageway, collided with minibus PHH 3467.
As a result of the impact, Bourne fell onto the western carriageway and into the path of BVV 5802. He was picked up in an unconscious condition and taken to the Diamond Hospital, where he was pronounced dead on arrival.
The alcohol level of the driver of PHH 3467 was found to be above the legal limit.