Radio stations in Region Nine (Upper Takutu-Essequibo) are being driven towards an uncertain future as they are faced with many challenges affect their development.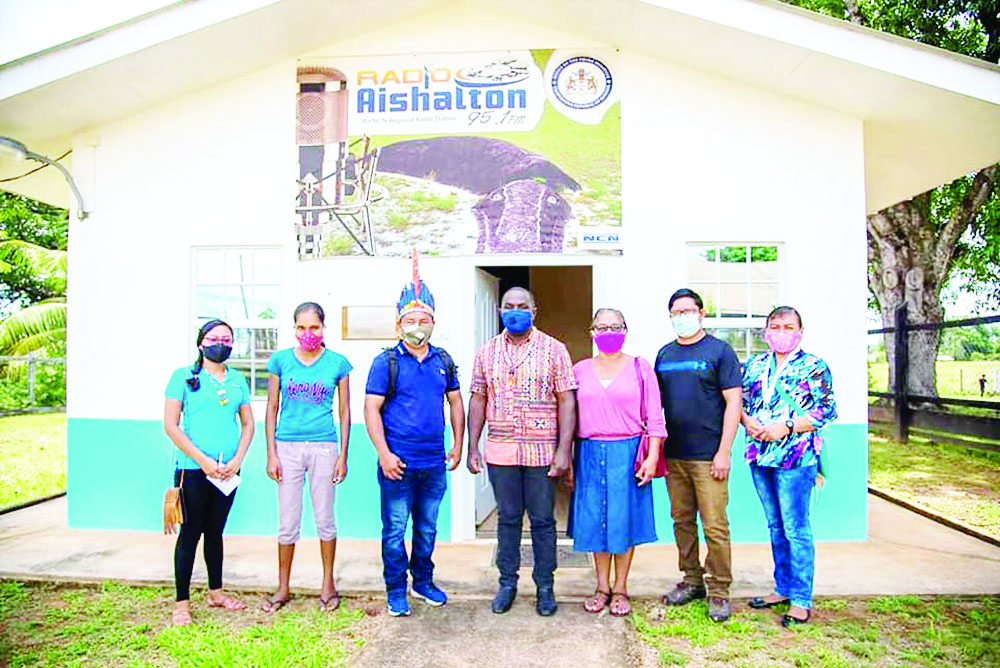 Over the weekend, Minister within the Office of the Prime Minister, Kwame McCoy met broadcasters of the Aishalton, Lethem and Paiwomak radio stations in Region Nine.
The Minister was given guided tours of all the radio stations; he also conducted interviews and listened to concerns raised by staff with a view to finding solutions.
According to the staff, three of the major issues they face are the loss of power during the rainy seasons with no backup source, no Wi-Fi, and a lack of training for broadcasters.
"There is still space for more panels. During our dry season, we can use the AC and all that but during the rainy season it has really been affecting us, and this has been the second year now, and it is the same thing… we keep asking for Wi-Fi, but we haven't gotten since," Leah Casimero, a broadcaster said.
The staff at the radio station related to the Minister that they were required to send reports to Georgetown, but they were unable to do so accurately with their limited data plan.
On the issue of training, Casimero told the Minister: "We just had like two-day training. At one time we were told that we would have it annually but it has not happened. I don't feel comfortable being a local broadcaster and I have only had a few days' training and nothing more after that. I also think that it is not fair that we have been on for more than two years, and we are at the same level."
There were also suggestions of having educational programmes aired more often on the radio station, since the radio played such an important role in the community. They revealed that since the Caribbean Advanced Proficiency Examinations (CAPE); the Caribbean Secondary Education Certificate (CSEC) and the National Grade Six Assessment examinations, educational programmes have not been aired.
The broadcasters said since the community is faced with electricity challenges, and many students may not have devices to join the virtual classrooms, having educational programmes aired would benefit students in the community tremendously.
They added that the station was maintained by the Village Council, and it would be great if they could start airing advertisements, to assist the radio station in whatever way was needed.
For his part, Minister McCoy said the Government's mandate was to rebuild and fix problems that have been affecting Guyanese.
"We would be working towards improving and rebuilding what went wrong in the station. We have already started by granting the company a subvention of a hundred and something million dollars in subventions for this year in our emergency budget, and we have given them monies for capital items. I am sure that they are procuring some items for the regional stations … this is definitely something that we need to work on…" he said.