The Guyana Table Tennis Association (GTTA) will be hosting their senior championships this weekend (May 19-20) at the National Gymnasium, and some must-see battles will be on the cards.
The two-day event, in which competition will be staged in both Male and Female Open, B-class, C-class, and 21-and-under categories, should produce some interesting battles. Several seniors have recently competed at the Commonwealth Games in Australia, and this should make it match-perfect competition.
Given that defending Open champion Chelsea Edghill as well as the evergreen Trenace Lowe will not be participating because of overseas commitments, Natalie 'Speedy' Cummings should be favourite to take the crown.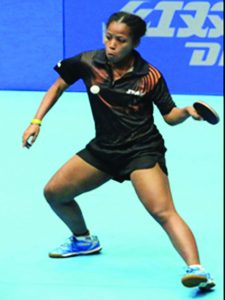 The road to victory should not be an easy one though, as Priscilla Greaves, a Caribbean bronze medallist, is expected to pose a serious threat to Natalie's ambitions; as would Jodyann Blake. There are also budding prospects in Thuria Thomas, Neveah Clarkston, Delcia Cummings, Selenas Jackman and Ambrose Thomas.
The steal of the action, though, lies in the Men's category; as defending champion Christopher Franklin, re-emerging 2010 champion Nigel Bryan, and the talented and fast improving Shemar Britton would be in da house with their ambitions afire; as would be Joel Alleyne, Edinho Lewis, Elishaba Johnson, Kyle Edghill, Orin Hickerson Jonathan Sankar, Miguel Wong, Jamal Duff and the ageless Colin France.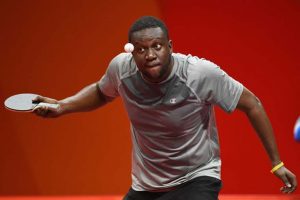 This tournament will serve as ample preparation for the Central American and Caribbean Games to be held in Colombia from July 19 to August 3.