…conditional re-entry for over 300 stranded Guyanese granted
During a special meeting of the National COVID-19 Task Force (NCTF), the conditional return of over 300 stranded Guyanese was approved, signalling some definitive action by the highly politicised task force.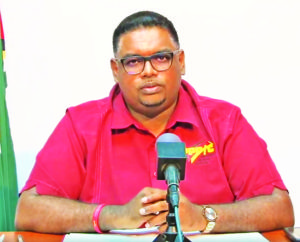 However, Peoples Progressive Party/Civic Presidential Candidate Dr Irfaan Ali is contending that those same conditionalities should be applied for the return of international observers to oversee the ongoing national election recount of votes.
The permission granted by the Task Force would see Guyanese in New York, Florida and New Jersey, in the United States of America, and in Trinidad and Tobago, among other countries,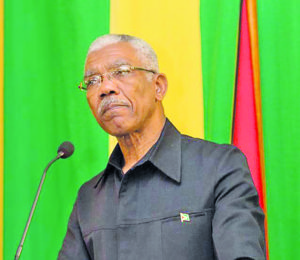 returning home. These persons would have already been registered with the Guyana Embassies, High Commissions and Honorary Councils in the countries where they are stranded.
The approval is subject to a series of strict conditionalities. "(Re-entry is) only applicable to Guyanese nationals residing in Guyana who are stranded overseas and who registered with the Ministry of Foreign Affairs as at Thursday, May 21st, 2020. Guyanese nationals in possession of a valid Guyanese passport (the Immigration Department of Guyana will also accept any pa

ssenger whose Guyanese passport expired within six months prior to arrival). All requirements of the Ministry of Public Health and other relevant ministries and agencies being fulfilled. Results of COVID-19 tests (PCR with results in English language) being provided at least 48 hours prior to arrival. The applicants or their employers covering all costs for their return," the statement noted.
Dual citizens are not catered for at this time, and re-entry is permitted only by air.
International observers
Meanwhile Dr Ali, during a virtual media briefing, expressed satisfaction with the NCTF's decision to allow the re-entry of those stranded Guyanese. He noted that there are many other Guyanese stranded around the world, who are suffering. However, he argues that the same criteria should be utilised for the return of the international observers; notably, the Carter Center, against whom the Government has been using the COVID-19 pandemic to lock out of Guyana.
"The criteria used for the return of Guyanese are criteria that can also be used for the return of the international observers. I am of the strong view that, with the strong public health criteria, there is no rationale and there is no reason to deny international observers the right to be here. I say 'the right' because we are a part of a global community; we are part of an international community, and we don't operate in a vacuum and we don't operate in isolation of what is taking place in the rest of the world," Ali noted in his statement.
"We are signatories to many agreements; we are signatories to international standards as (they relate) to democratic norms, good governance; we are part of the global community; we are part of the OAS (Organisation of American States); we are part of the UN (United Nations), and we have a responsibility to ensure that we do not deny these agencies to be part of the democratic framework of this country. It is critical at this time because of what took place in District Number Four (Demerara–Mahaica)," he added.
COVID-19
The presidential candidate also expressed his gratitude to the National COVID-19 Stakeholders' Forum, which he created to aid the battle against the COVID-19 pandemic. He related that the Forum has been receiving an influx of requests for help from various communities in need, and used the opportunity to call on all stakeholders in a position to offer assistance to work with the communities to render assistance to those in need. He said there are many communities heavily impacted by COVID-19 and the lockdown measures.
"There are areas where forestry played a key role in putting food on the table for people; I am speaking here only about food. Where bauxite played an important role, where sugar played an important role. People (were) without jobs in many of these communities even before COVID-19. We have many Guyanese families who are experiencing hunger at this moment; and every single day, from the National Stakeholders' Forum, we are receiving requests from communities all across the country for food items, food hampers. I want to say it is overwhelming sometimes, and I would say we don't have the capacity because we are not in government at this time," Ali explained, while reiterating his call for everyone to get involved.
The NCTF is urging those qualified to return home to contact their nearest diplomatic mission to complete the necessary paperwork and submit the requisite documentation and information. The Forum also reminded that Guyana's airspace remains closed, and that the flight applications for those returning home must be submitted by the airline or operator to the Guyana Civil Aviation Authority for approval.
The Task Force has said it empathizes with Guyanese who have been stranded overseas for several weeks, some of whom have been sheltering in challenging circumstances.
The NCTF, within the controlled re-entry policy, is eager to ensure that every Guyanese who is stranded overseas returns home within the shortest possible time, while ensuring that the health and safety of Guyanese in Guyana are maintained, and not compromised in any way, the statement noted.