Long time sponsor of Guyana's leading youth and sports organisation, Bakewell continued its investment into the Rose Hall Town Youth & Sports Club (RHTY&SC), MS with General Manager Rajin Ganga stating that investing in the Club is a worthwhile venture.
Bakewell, a sponsor of the Rose Hall Town Youth & Sports Club, MS since 2000 handed over a cheque for $179,000 towards the construction of two new pitch preparation rollers and the expansion of the two cricket sight screens at the Area 'H' Ground. Bakewell, Ganga said is very proud to be associated with the club and was even prouder to assist in its continuing efforts to make positive differences by offering sports and education as an alternative to a life on the road.
Ganga, also pledged his company's support in the future as Bakewell was assured that its funds are always well used and accounted for.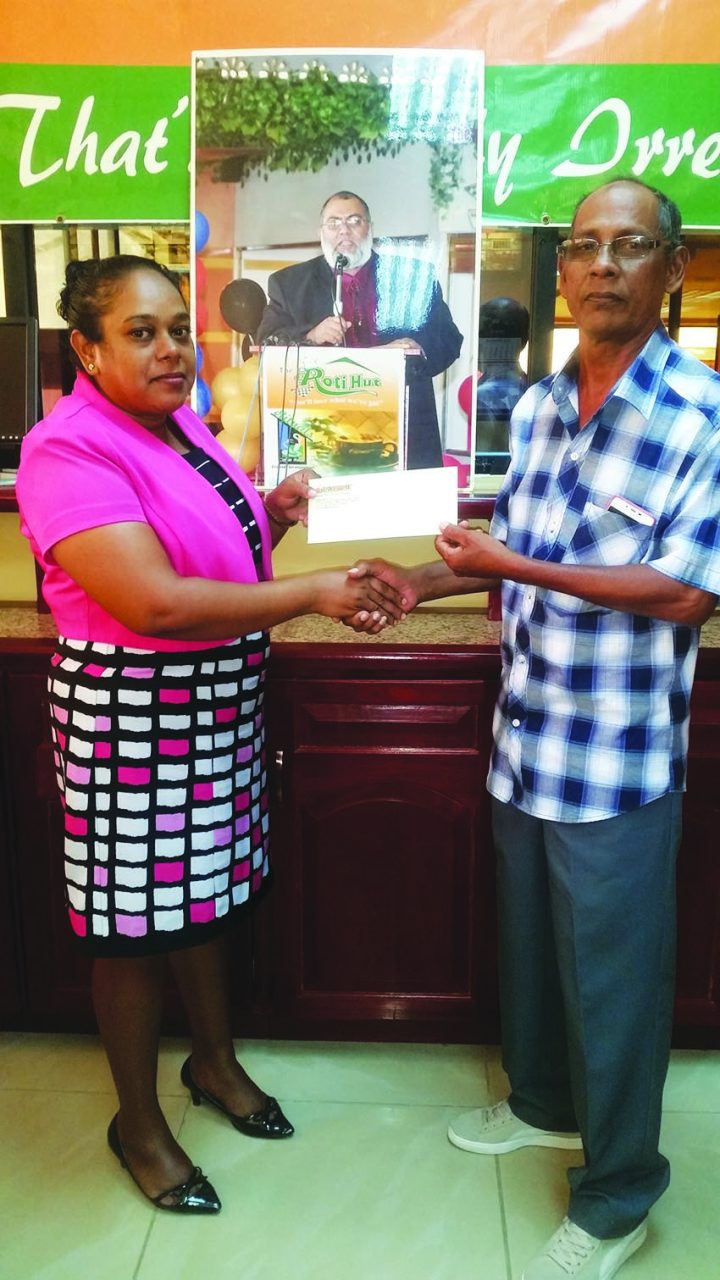 RHTY&SC Secretary/CEO Hilbert Foster along with Vice President Mark Papannah and Organising Secretary Ravindranauth Kissoonlall received the donation and expressed gratitude to the Company for its continued investment and confidence.
Foster explained they would be placing special emphasis on its internal cricket developmental programme" so that the club would continue producing cricketers of the highest standard.
The entire outfield of the Area 'H' Ground is currently being under graded while the pitch was relaid with crush and run as its foundation. For the first time in its history, the Area 'H' Ground would have two pitches – one for practice and the other for games.
Special effort is also being made to construct an indoor cricket practice facility by the end of 2018. Bakewell's investment, would assist the RHTY&SC to construct one light roller and a heavy roller, which would be used to properly prepare the two cricket pitches. The two sight screens would be expanded by at least eight feet to cater for the new pitch.
Bakewell since 2000 has been the official sponsor of the Under-17 and Second Division Cricket Teams and also co-sponsors for numerous programmes/activities during the calendar year including the Annual Award Ceremony, Annual Youth Review Magazine, Monthly Senior Citizens Programme, Cricket Academy, Naeem Nasir Memorial Cricket Tournament, Christmas Village, Christmas Charity Project, Mother of the Year Programme, Say No/Say Yes Campaign and Tribute to Heroes.