…as CCAC to clamp down on non-issuance of receipts
"The Consumer Affairs Act states that a supplier is someone who sells a product to a consumer so it doesn't matter if you're the owner of a store or you're a vendor on the street. As long as you are supplying a product or a service, you are a supplier and you are obligated to all the provisions of the Consumer Affairs Act."
Those were the sentiments shared by Consumer Affairs Officer at the Competition and Consumer Affairs Commission (CCAC), Feyona Austin-Paul, when asked about which businesses are required to issue receipts.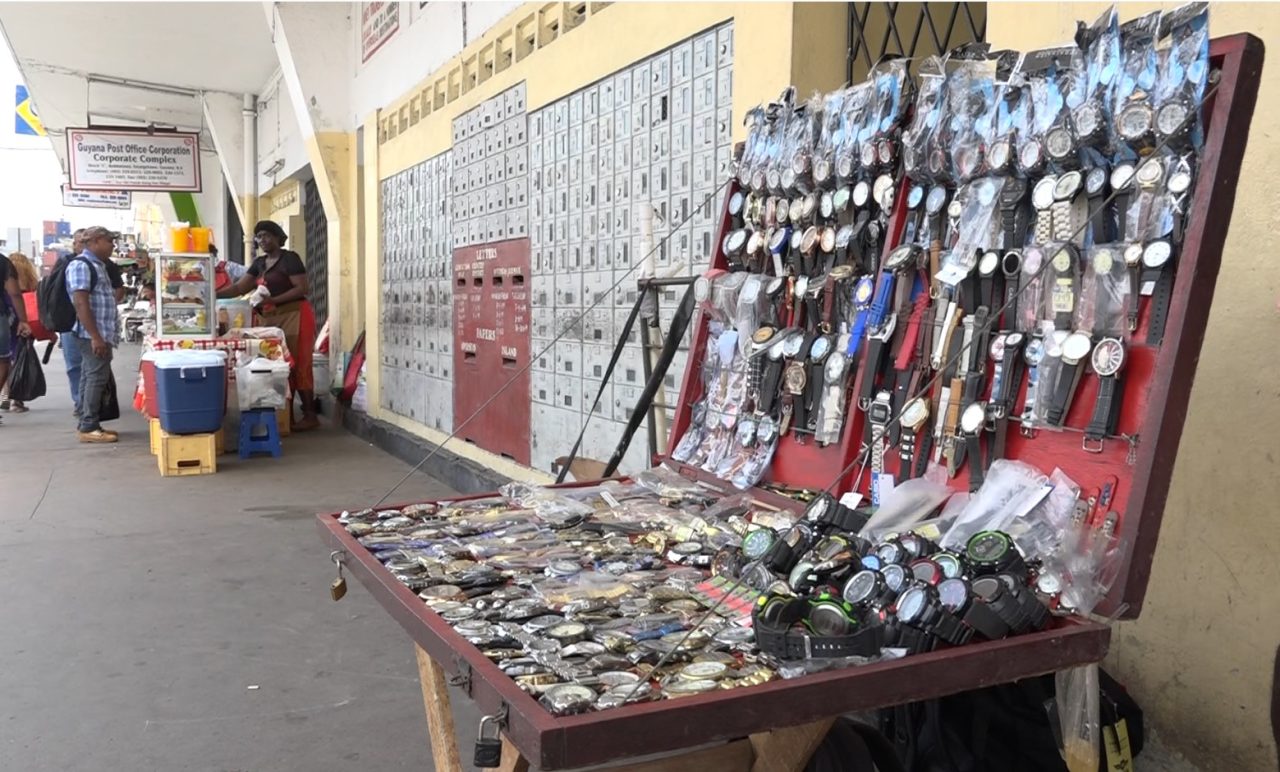 She explained that receipts are important as it is the only proof of purchase a customer would have and without it, the Commission would not be able to help a consumer who would have been exploited in some way.
"We try to encourage persons to be vigilant because without a proof of purchase it would be hard to prove that you purchased an item at the supplier and they can refuse to take responsibility so we always encourage persons to not shop at stores that do not offer receipts," Austin-Paul said.
But although the Consumer Affairs Act clearly stipulates that all suppliers must issue receipts to customers upon each purchase, regardless of the cost of an item, most street vendors are unaware of this law and claim that it would add strain to their daily earnings.
Guyana Times spoke with several vendors in Georgetown on Saturday who complained that the issuance of receipts would pose a burden to them.
A florist, who operates on Water Street said, "Now you are telling me that vendors are supposed to issue receipts, you putting vendors under pressure.
Vendors are ordinary people who just ply their trade to feed their families and to send their kids to school. You're gunna give them an additional expense now for what? We issue receipts for our purchases cause we take orders and we give out stuff but at the same time I'm studying some of the vendors don't even know how to write their names… I know for a fact that some of them didn't go far in school and to give them a task like that, what are you doing to them?"
A watch vendor told this publication that he does not issue receipts and has no intentions of doing so. According to him, "I don't got time with them things, once I collect me money I alright".
Zimbo (only name given), another vendor, who plies his trade on Robb Street, Georgetown, says he does not issue receipts. He explained, "We don't got a standard price, the price is go up and down. Is long I selling here now and I never hear nothing bout no receipt. Is now they bringing up that topic."
Further up Robb Street, another vendor, Sheldon (only name), said he never knew that receipts had to be issued to his customers. Nevertheless, he said that he would be willing to hand out same if it is required of him. "They could able to carry they bill and show people well you paid x amount for something. I don't see anything bad about duh," he said.
"If all the vendors got to give a receipt then we find it gun be hard because the vendors them you got to say is like a sub-contracting we doing like, you know we purchase from all the stores them and I tink not all stores give receipts cause sometimes you have some deals when them give you for reasonable price without no bills and that is wah is help them vendors to hustle lil to make a daily living so to give receipts it will be so tough and I think a lot of screwing up will happen with sales because the street vendors them don't have all the convenience to make receipts and do all of these things," Anand Persaud, another Robb Street vendor explained.
With mixed reactions received from the business community, the CCAC said it intends to begin business inspections soon to ensure that all vendors comply in this regard.
According to the Consumer Affairs Officer, "We are doing business inspections and when we say business inspections we mean any person that is selling items so it doesn't matter if you own a big store or you're a vendor on the street, we're inspecting countrywide and you will also be held accountable if someone makes a report about any breach of the Consumer Affairs Act".