GBTI/BCB Inter – Secondary School Cricket Tournament…
The J.C. Chandisingh Secondary School Cricket team has advanced to the Finals of the GBTI/BCB Inter – Secondary School Cricket Tournament after thrashing BEI in the Semi – Finals on Wednesday last.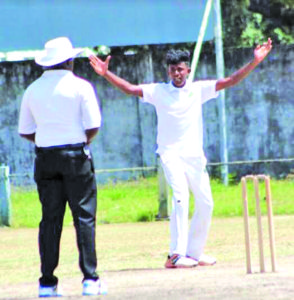 At the spin of the toss BEI won and opted to bat, in which they posted a meager total of 94 in 18.5 overs. BEI chose to bat first, because they knew if they were able to set a mammoth total, they stood a chance at defeating their opponents. From inception of the match, BEI suffered a mini- collapse, losing vital wickets at key moments and failing to hold partnerships together. Dilshan McDonald was the only batsman to surpass 30 as he played a resilient knock in attempts of saving his team, however he was dismissed for 35. From their it was pretty much the end of the innings as Revaldo Simons and Ricardo Ramdeholl were only able to accumulate scores of 20 and 12 runs respectively. Bowling for J.C. Chandisingh were Jonathan Rampersaud 3-16 off 4 overs, Shamar Seechun 2-6 off 2 overs and Lucas Arthur 2-18 off 4 overs.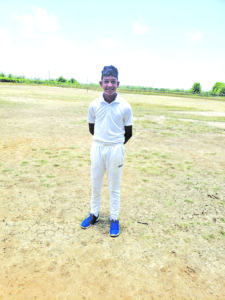 Needing a simple target of 95 for victory JC Chandisingh in reply posted 98-6 in 16.5 overs to storm into the finals despite a mini collapse. Surendra Ramcharitar led with a brilliant 30 at the top of the order, he was also supported by Jonathan Rampersaud 14 and Jermey Sandia 12 to take them over the line. Despite great bowling efforts from Sanjay Algoo 2-18 off 3 overs, Ricardo Ramdeholl 1-13 off 4 overs and Dilshan Mc Donald 1-34 off 4 overs, luck remained on the J.C. Chandisingh side.
The J.C. Chandisingh Secondary Cricket team is one of the most dominant school team in Guyana. The support of cricket enthusiasts and sponsors for the team is most welcome.