— Trophy Stall on board
The Jai Hind Jaguars cricket club of Albion, Corentyne, Berbice have launched their inaugural Mash Cup Masters T20 cricket tournament, to be played on February 23, 2021.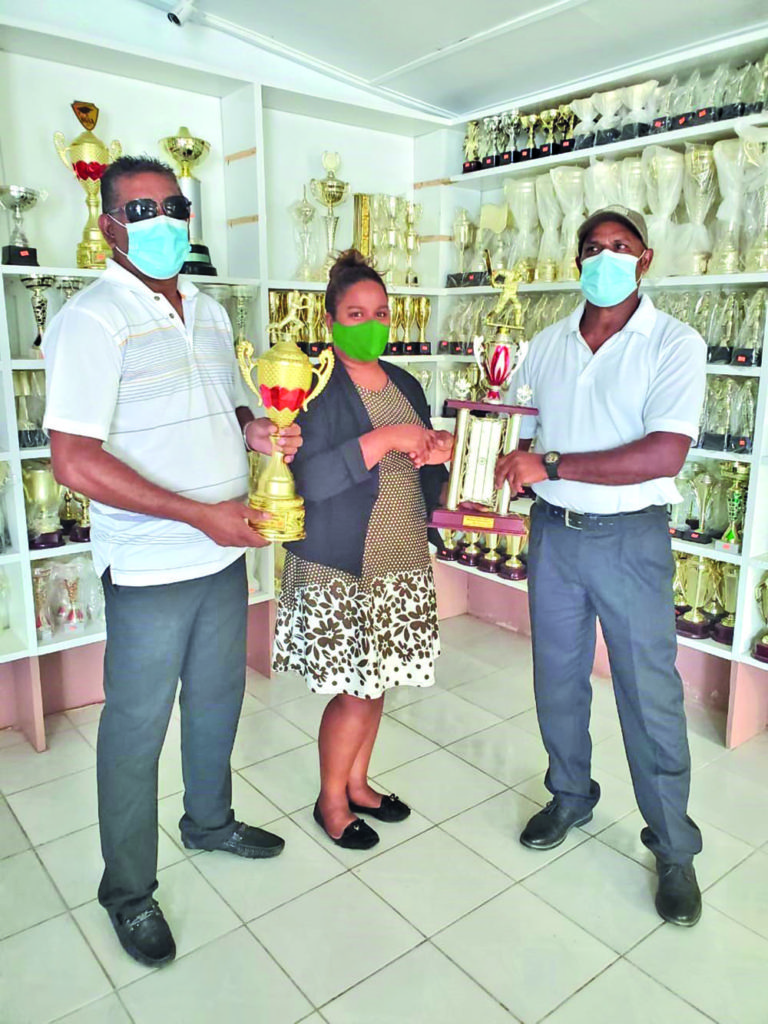 The tournament would involve four Masters' teams: hosts Jai Hind Jaguars, West Berbice Masters, West Demerara Masters, and the Strathavon Masters of Mahaica, ECD competing for a first prize of $100,000 for the tournament winners, or the runners-up prize of $25,000. The winning team would also receive a trophy, as would the runners-up team and the man-of-the-match in the final game. Proceeds garnered from the event would go towards development of the Albion venue.
Government recently donated floodlights for the ground and funds to assist in construction of the fences.
At a simple ceremony held recently, trophies were donated for the event by the Trophy Stall's Port Mourant branch. Handing over the trophies on behalf of the sponsors, Branch Manager Chitra Bedessie said the Trophy Stall is proud to be part of such an event, and would continue to support the Jai Hind Jaguars cricket club in their future endeavours.
"Trophy Stall plays an important part in the development of sports in Guyana", she added.
In response, Rajin Moonsammy, captain of the Jai Hind Jaguars, thanked the Trophy Stall for coming on board without hesitation, and disclosed an intention to make the tournament an annual one.
He also mentioned that any future staging of the tourney would be well organised, and mileage would be given to all sponsors.