Story and Photos By Brandon Corlette
On a heated Sunday morning in New Amsterdam Berbice, Jamual John showed his skill to win the 60-mile Cycleton race in two hours 15 minutes 52 seconds. Traversing the New Amsterdam roadways, Team Coco's John tagged along with Michael Anthony (second) and Briton John (third) but it was until the final lap when Jamual got away from the duo and cruised to yet another victory.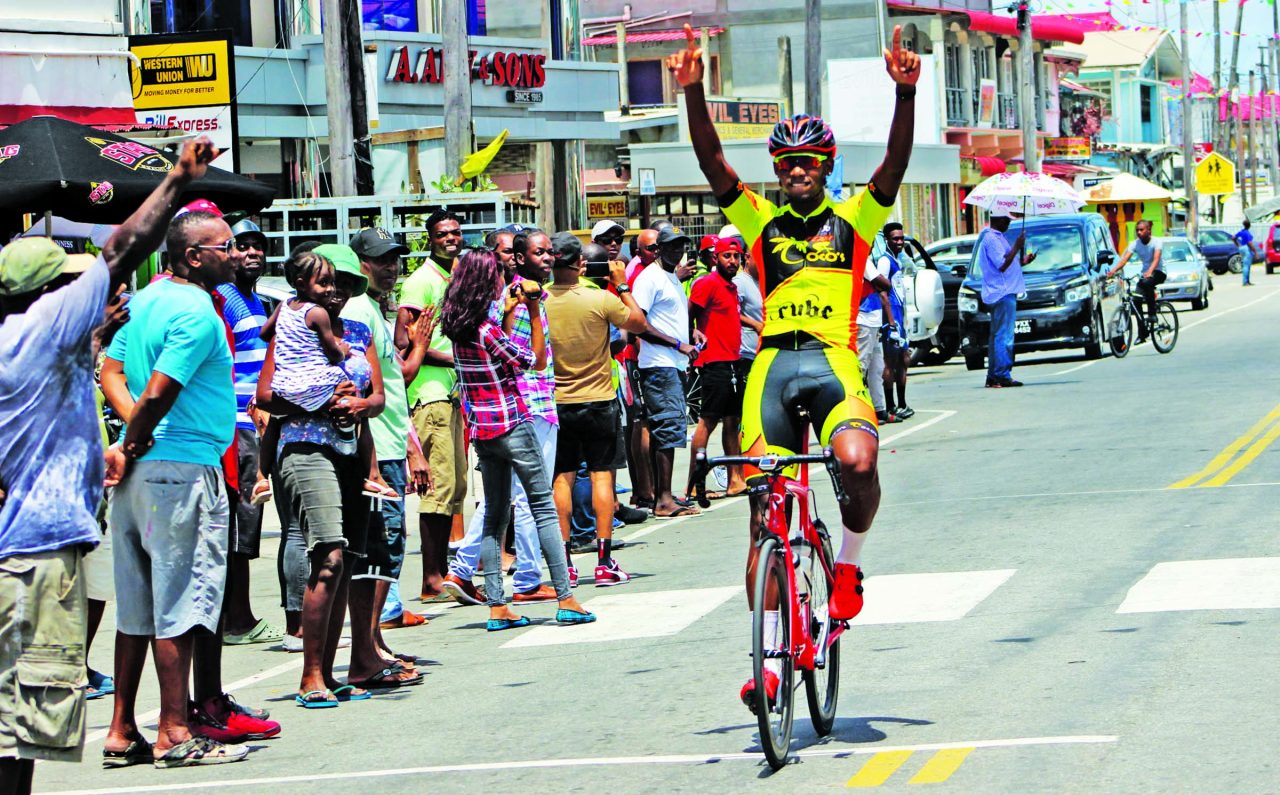 With 31 starters starting from New Street New Amsterdam and turning from Tacama Turn in 15 laps of intense battle of the senior wheelsmen, all cyclists returned at the point of origin for the finish. Marcus Keiler finished in fourth position while Christopher Griffith and Curtis 'Chappy' Dey rode in fifth and sixth positions respectively.
In the cycling event organized by Contemporary Planning and Décor in collaboration with Rotaract Club and Tojan Cycling Club, Jamual took away seven sprint prize while Anthony bagged three, Briton had two and Paul De Nobrega had one sprint prize.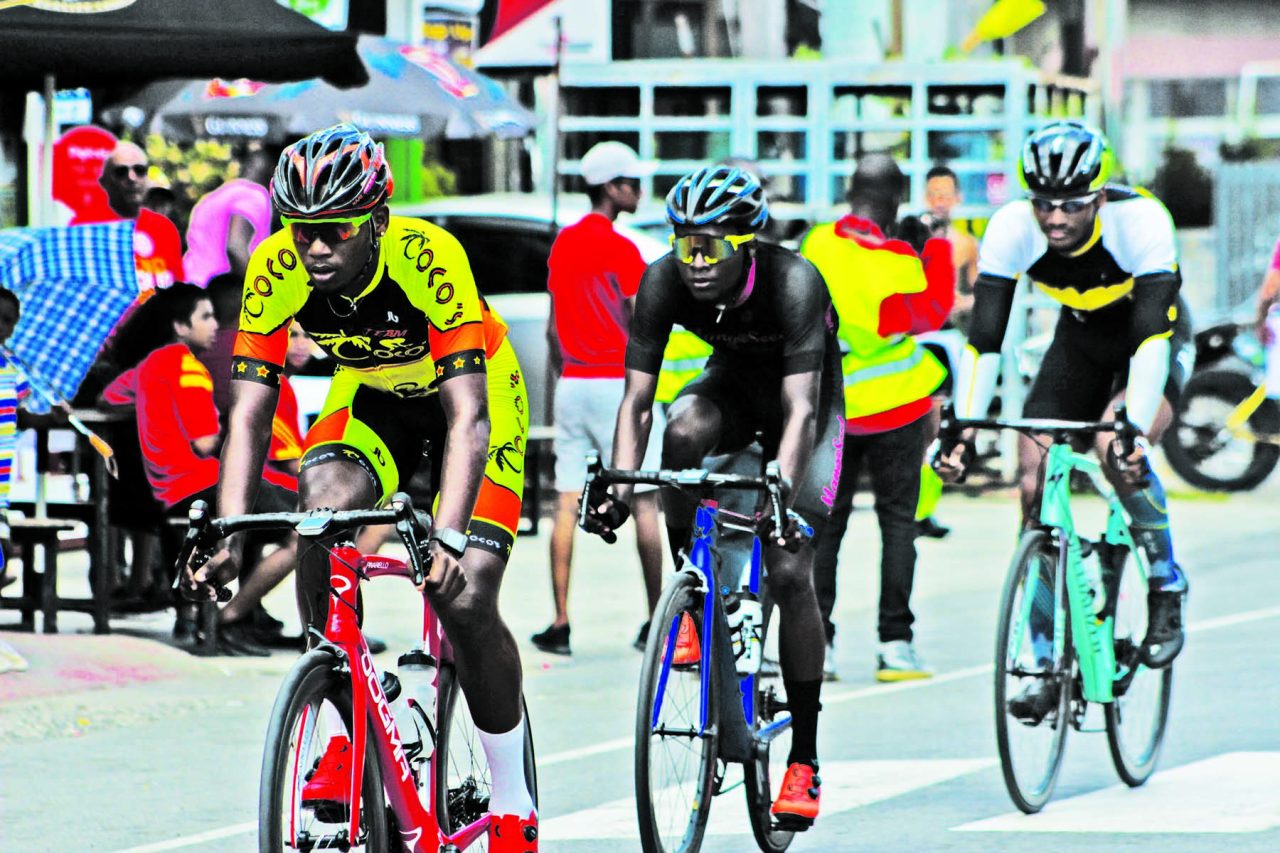 Ajay Goopiall won the sprint showdown with Ralph Seenarine to cop first position in the 10-lap 40-mile affair. The Trojan cyclists, Goopilall, clocked in at one hour 25 minutes 74 seconds. Mario Washington pedaled in third position. Seenarine had two sprint prizes while Goopilall won a consolation sprint prize.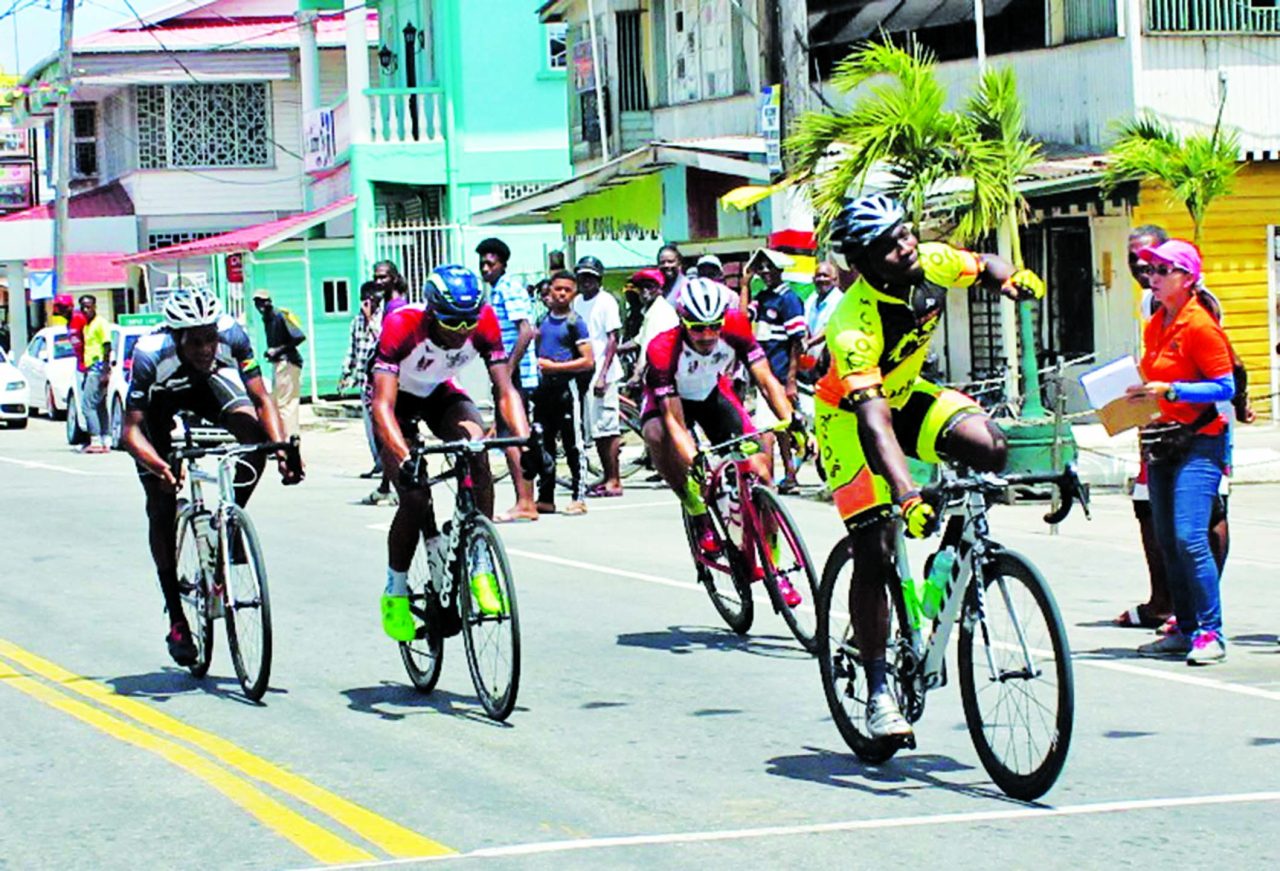 In the Juvenile category Washington emerged as the top cyclist at one hour 33 minutes while Dutch boy, Yari Wadelive pedaled in second, upstaging Jonathan Ramsuchit (third). Alexis Mendes topped the veteran's category clocking in at two hour 15 minutes in their 60-mile race. Kwamie Ridley and Junior Niles were other top finishers in the senior statesmen category.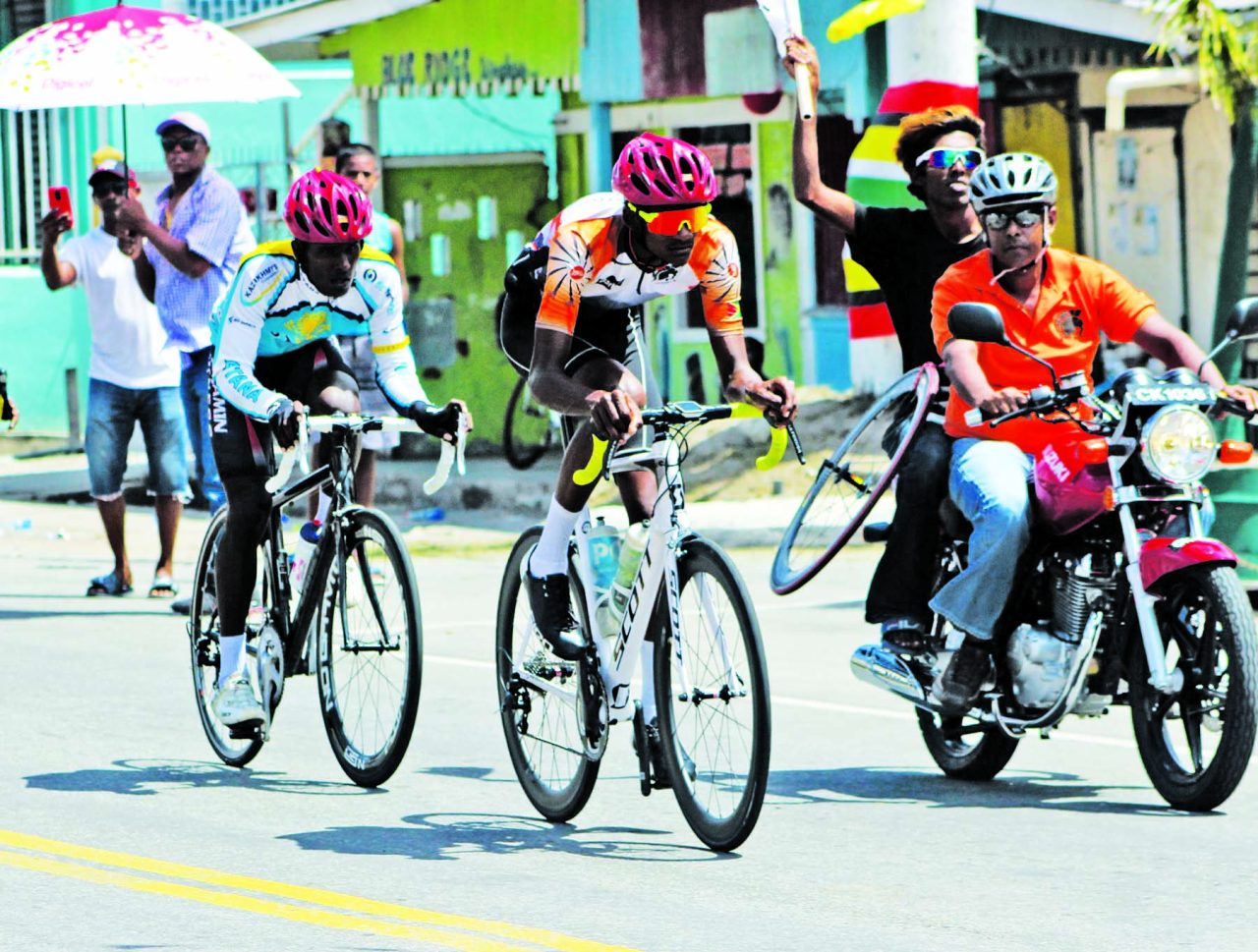 After yet another successful race for the Team Cocos rider and the National cyclist, Jamual stated that he looked to get in a good position where he can control the race. "Briton attacked on the turn and I saw the gap to capitalize", Jamual stated. The top cyclist who will represent Guyana in the upcoming Caribbean Championships, Jamual added that his aim is to win a medal in a space of one three. His highlighted that fitness is a key asset in his performances.