Several celebrated in BCCCC Annual Awards Ceremony
By Brandon Corlette in Berbice
The Blairmont Community Centre Cricket Club (BCCCC) hosted its Annual Awards Ceremony on a cool Thursday afternoon at Rosignol, WCB. It was a safe, simple, but significant ceremony in which players were deservedly recognised for their contributions to the furtherance of the club's fortunes.

Kevon Jawahir was recognised as the club's player of the year, while Guyana Under-19 player Seon Glasgow was recognised as the youth player of the year. His National team mates Marvan Prashad and Nigel Deodat were also recognised as best batsman and best bowler respectively.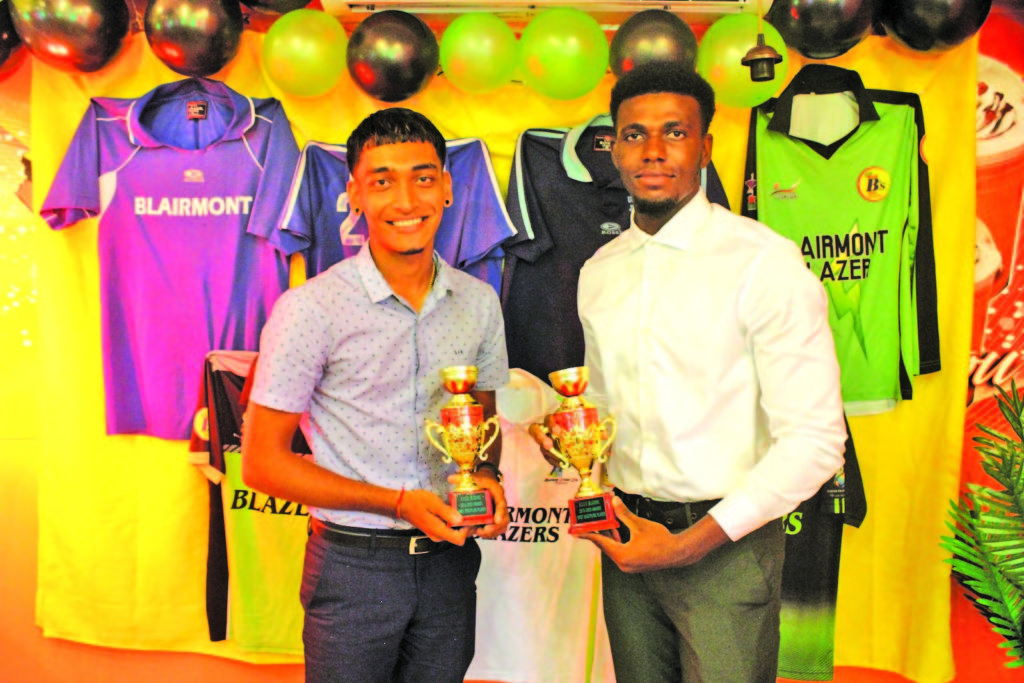 The hard-hitting Zammer Nazeer was deemed the T20 player of the year, while former Guyana Under-19 player Javed Karim was adjudged the club's best all-rounder. Deodat also copped the overall best bowler award, while Nazeer and Prashad were joint winners of the most improved batsman award.
Former Berbice youth seamer Chris Harry was deemed the club's most improved bowler, while Glasgow and Prashad were jointly awarded the most disciplined player.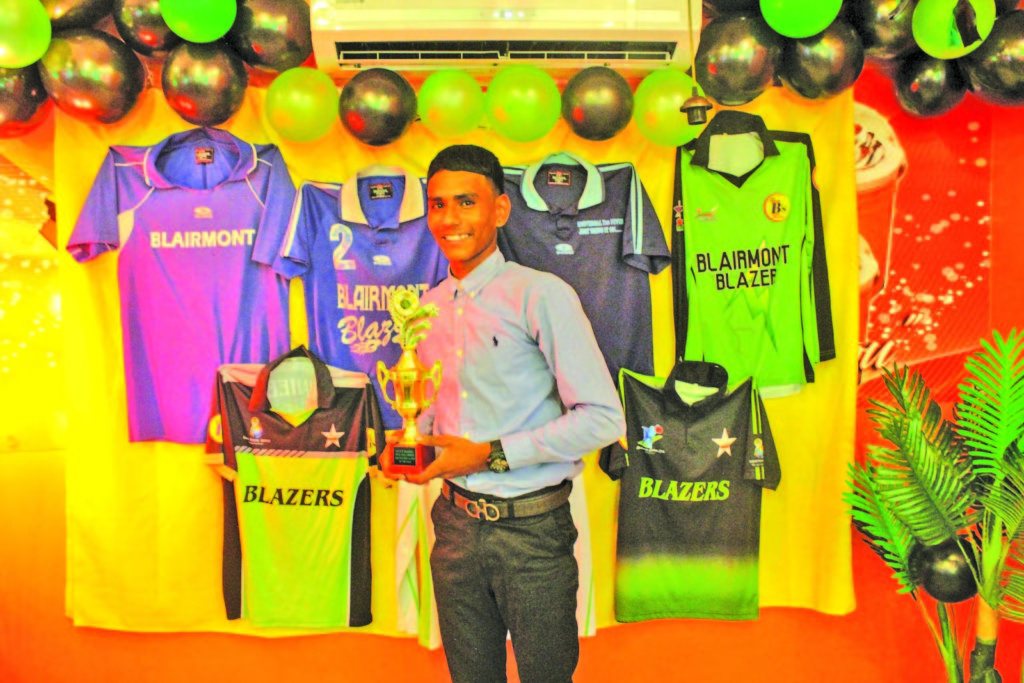 Deodat, who displayed his all-round capabilities in recent times, was adjudged the second division player of the year. A special award was given to Waqar Hussain, one of Blairmont's longest-serving and most committed members. The man who balances sport and academics, Anthony Sukra, also received a special award.
In the Under-15 category, Raashad Gafoor was deemed the best batsman, while Sajjaad Ishmael was deemed the best bowler. Romeo Deonarine was deemed the best Under-15 all-rounder, while Razam Koobir was deemed the most disciplined Under-15 player. David Deonarine was adjudged the most improved Under-15 player, while Koobir was adjudged the club's most promising youth.
Satyah France was adjudged the best under-17 batsman, while Andy Tageraj was adjudged the best bowler at that level. Randy Rupnarine was deemed best all-rounder at the Under-17 level, and Altav Balman was adjudged the most disciplined Under-17 player.
Inspirational BCCCC President Shabeer Baksh, who proverbially wears many hats, delivered a motivational message to the youths, encouraging them to continue being disciplined.
Baksh also thanked Fizul Haniff of Canada, members of the media, Big B's Restaurant, Banks DIH, Hand in Hand, Baksh Travel Service, Ravi Etwaroo Cricket Zone USA, Ramdhanie Narine, Vijay Hansraj and Greens Massive among other supporters of the BCCCC.