GCB/Tropical Springs O-40 T/20 tournament…
The sole match of the Guyana Cricket Board (GCB)/Tropical Springs Over-40 T20 tourney played yesterday was at the Enmore Community Centre ground, where General Marines Masters opposed the Sarjoo Tigers.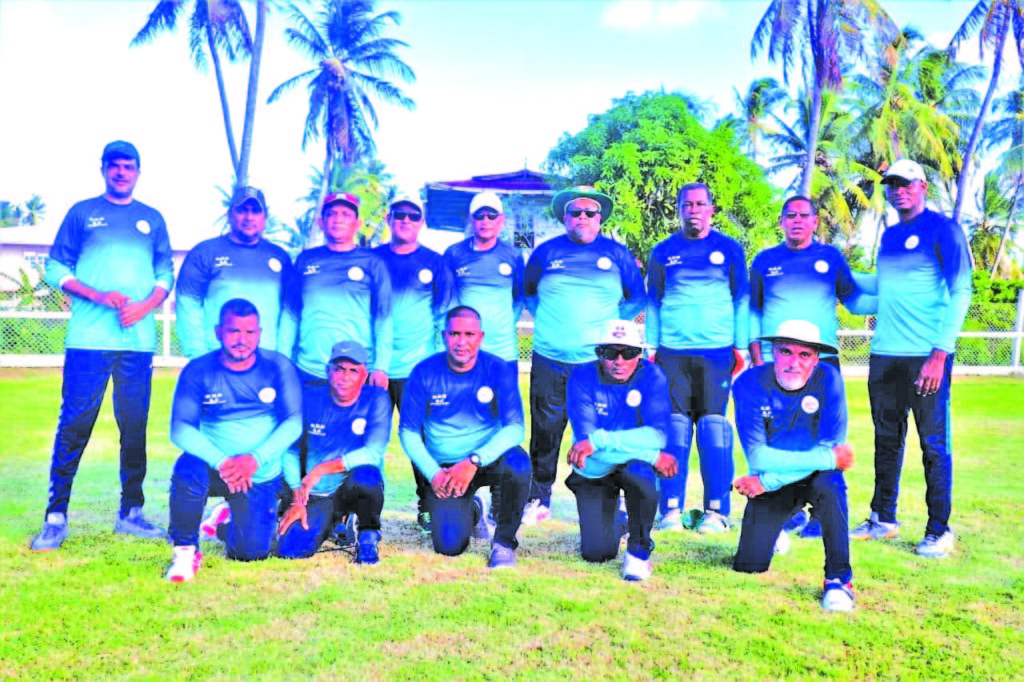 Having won the toss and electing to bat, General Marines got off to a relatively good start, with middle order batsman Ramnarine Ramnauth stroking an organised 36, which included only 2 fours before he was run out. Diaram Hemraj's attractive 30 included 3 fours before he was adjudged LBW to Frank Sanicharia; and useful scores also came from opening batsman Mustak Shaw, who was run out for 13, and Winston London batting at number 7, who also was run out for 11.
General Marines closed their innings at 133 for 8 off the allotted 20 overs. Bowling for the Sarjoo Tigers, Gopaul Dindyal took 1 for 8 from 3 overs, and Frank Sanicharia took 1 for 20 from 3 overs, while four batsmen fell via the run-out route.
In reply, the Sarjoo Tigers were reduced to mere kittens from the onset of their batting innings, trekking disconsolately to and from the wicket as they succumbed to 36 all out from 11.5 of their allotted 20 overs.
Former National opening batsman Rohan Sarjoo, batting at number 6, was the most vicious of the Tigers, notching up 13 runs before falling to the bowling of Deodat Hemraj. None of the other Tigers had an appetite for the fight, and no other batman was able to reach double figures.
Bowling for General Marines, Diaram Hemraj took 2 wickets off just 5 balls, remarkably without a run being scored off his bowling; while Deodat Hemraj grabbed 2 for 1 from a solitary over, Hemchand Persaud took 2 for 3 from 2 overs, Winston London took 2 for 10 from 3 overs, and Mustak Shaw took 1 for 5 from 2 overs as General Marines won the match by 97 runs.
The final preliminary round in the GCB Tropical Springs T20 Over-40 Tournament will be played on Saturday 5 December 2020.
At the Jai Hind ground in Berbice, West Berbice will battle Jai Hind Masters at 12:00hrs in a match rescheduled from November 28 to December 5.
At the Everest Cricket Club ground, KV Construction Masters will face WD Masters for the morning encounter, while Everest Masters and Sand Piper Masters will take the field for the second scheduled match.
Over at the Enmore Community Centre ground, Regal Masters and RP Construction will compete at 9:30 hrs, while WD Mavericks will take on Bel Air Rubis Ultra Tec at 13:45 hrs.