National Senior Championships…
The National Senior Track and Field Championships got going at dusk on Friday, and unfolded in the most exhilarating way possible, as Guyanese athletes showed up and showed out.
While aspiring athletes are yet to touch the Olympic Qualifying mark, the National Senior Track and Field Championships saw several exciting fixtures thus far.
Mark Jhallu was the highlight of Saturday's proceedings, jumping a personal best and Leonora Track record of 2.12m in the high jump.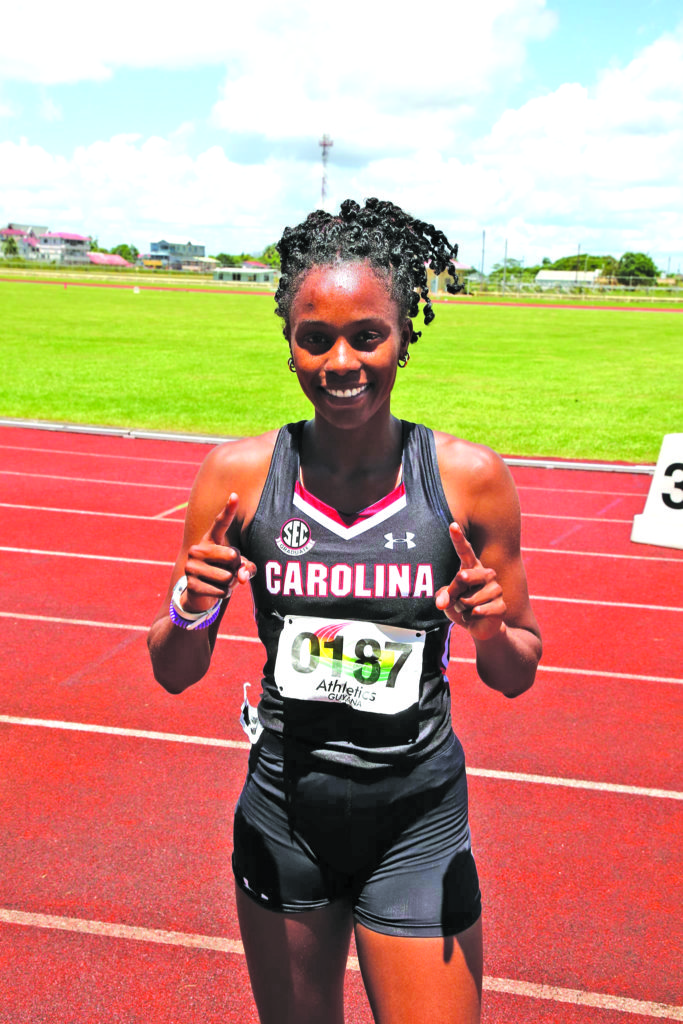 Aliyah Abrams, who has already booked her ticket to Tokyo, had no trouble winning the 400, clocking 54.51s. Joanna Archer and Collia Rowe completed the podium in 57.06s and 58.37s respectively.
Arinze Chance was the male 400 winner with a time of 47.66s. Michael James crossed the line second in 49.53s, and Courtly Bobb was third in 50.01s.
The most anticipated event of Friday, the 100m race, saw Emmanuel Archibald winning in 10.18s, with Akeem Stewart (10.46s) and Noelex Holder (10.47s) finishing second and third.
on the distaff side, Jasmine Abrams commanded the race in 11.37s, while Brianna Charles finished in 11.85s for second and Juvonna Cornette was third in 12.90s.
In the 1500m contest, Cleveland Thomas ran away with a win I n 4 minutes, 8 seconds, while Nicholas Daw was close behind for second with 4m 10 seconds and Ronell Newton was third in 4m,11.64s .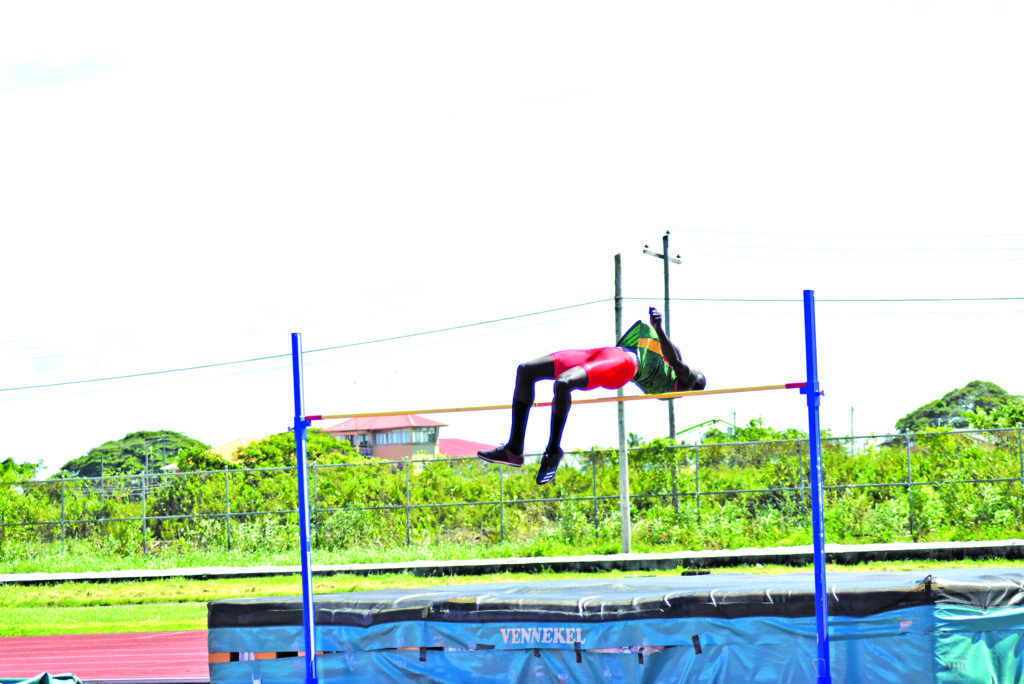 Shaqua Tyrell won the women's version of the event in 5 minutes 13 seconds, while Aaliyah Headley clocked 5m 31.65s for second and Tia Azore 5m 38.58s for third.
Over in the field events, Surinamese jumper Miguel Van Assen led the charge in the Triple Jump event, executing a 16.53m jump to secure the top spot. Close, but not good enough for the win, was Damon Williams with a jump of 16.30m, while third place was copped by Denis Roberts with his jump of 14.77m.
Littered with international experience, the female version of the event was a fierce contest, which eventually saw Chantoba Bright emerging as the first- place finisher with a best jump of 13.53m. Natrena Hooper jumped 12.61m for second place, while Princess Browne was third with 12.19m.