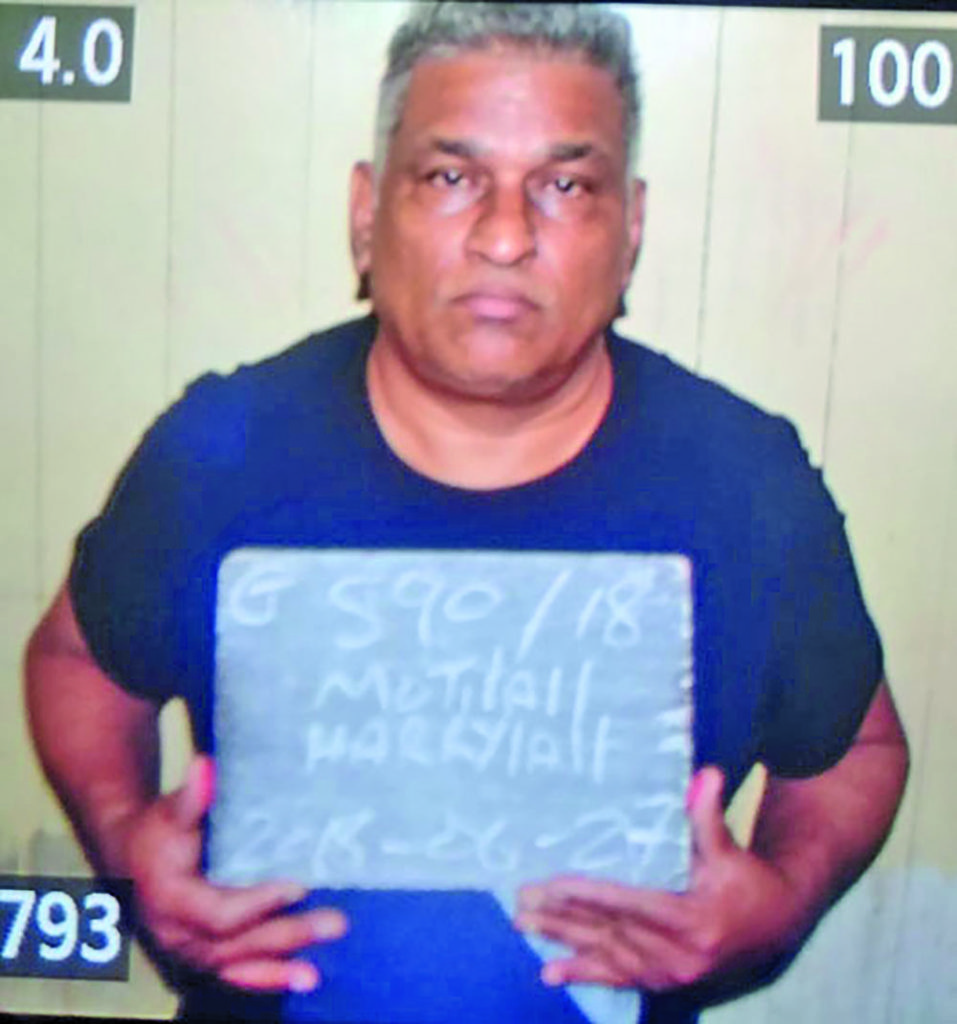 After being arrested and charged on multiple occasions for having in his possession an illegal firearm and discharging a loaded firearm in public places, businessman Harrielall Motilall called "Jinga Harry" was over the weekend arrested for allegedly opening fire on enforcement officers of the Guyana Revenue Authority (GRA).
Guyana Times was informed that the GRA enforcement officers came under fire on Saturday morning at Mahaica, East Coast Demerara (ECD), while they were searching a bond which allegedly belongs to Motilall.
Reports are the officers were responding to reports of smuggling and as such, they travelled to the bond at Mahaica on Friday night, where the illegal operation was underway.
However, while attempting to intercept persons with the items, the businessman opened fire.
A police source told this publication that after the officers came under fire, ranks of the Guyana Police Force (GPF) were called in to provide assistance.
The smugglers were reportedly using high-powered rifles to shoot at the law enforcers. No one was injured in the process.
However, this led to an investigation which resulted in the seizure of several rounds of ammunition suspected to be used by an AK-47 at the scene. A number of vehicles and other items suspected to have been smuggled into Guyana were also seized by the GRA officers.
According to Police, Motilall was arrested and is assisting with investigations.
In 2018, the 60-year-old businessman of 11-12 Helena No 1, Mahaica, ECD, was arrested and sentenced to prison after he had discharged a loaded firearm in a public place in July 2014.
He was sentenced to spend two years in prison in absentia at the Georgetown Magistrates' Courts.
In September of this year, Motilall was arraigned for a 2019 incident, where he discharged a loaded firearm when he appeared at the Vigilance Magistrate's Court on the ECD.
Police stated that on September 15, 2020, at Unity Foreshore, Mahaica, East Coast Demerara (ECD), he discharged a loaded firearm with intent at Kim Calistro, an officer of the Customs Anti-Narcotics Unit (CANU).