– as Deputy Speaker Shuman formally resigns from Parliament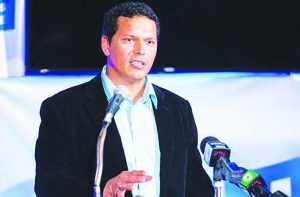 The joinder parties – the Liberty and Justice Party (LJP), The New Movement (TNM) and A New and United Guyana (ANUG) – have taken steps to replace Deputy Speaker and LJP Leader Lenox Shuman, in the National Assembly, beginning with writing to the Guyana Elections Commission (GECOM).
According to reliable sources at GECOM, the electoral body has received a letter from the joinder parties. That letter formally requested that GECOM extract the name of Dr Asha Kissoon from the list of candidates so that she can replace Shuman as a Member of Parliament (MP).
The process for replacing an MP involves the National Assembly writing to the head of the party list to whom the seat belongs, once its occupant has submitted a formal resignation. The head of the list is tasked with informing GECOM which party candidate name to extract and submit to the National Assembly.
It is a process that was followed last year when former A Partnership for National Unity (APNU) MPs Joseph Harmon and Nicolette Henry were replaced by current Opposition Leader Aubrey Norton and Volda Lawrence.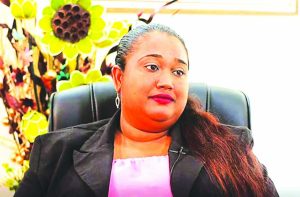 This publication was meanwhile able to confirm with Speaker of the National Assembly Manzoor Nadir, that a letter of resignation was received from Shuman. When it comes to the Deputy Speaker position, he indicated that members of the National Assembly from both sides of the aisle will have to vote on it.
"Yes, his term is going to be up at the end of March. This is the normal process. If someone resigns from the House, then the Speaker will inform GECOM… GECOM checks if the person nominated is qualified to be elected and then issues a certificate to us."
"At the next sitting of Parliament, that person could be sworn in. The Deputy Speaker is elected by all the Members of Parliament. But normally comes from the Opposition," the Speaker further explained.
The three joinder parties collectively won a single seat in the 65-seat National Assembly following the March 2020 General and Regional Elections. The number of votes indicated that of the trio, LJP secured the most votes with 2657, while ANUG and TNM secured 2313 and 244 respectively.
The duration of the terms, according to the joinder agreement, had stipulated that LJP in the form of Shuman would occupy the seat for two years, six months, and 20 days, while ANUG would serve for two years five months, and TNM for 80 days. The three parties had previously committed to acting as a broker between the Government and the main Opposition.
When he was first elected, Deputy Speaker Shuman had previously told this publication that he would use his voting rights at the legislative branch in the interest of all Guyanese, but he has particularly committed to advocating for Indigenous peoples' rights, since according to him, the country's first peoples are largely unrepresented in the National Assembly. Constitutional reform was also on his agenda.
"I know that constitutional reform is big on the agenda for us; so is the revision of the Amerindian Act and the legalisation of small amounts of cannabis for personal use and large amounts for industrial use; and for a change in the fiscal management structure in Guyana, so that it transfers into a regional structure," he had explained.
"We said it time and time again: our position is the people's position; if it's good for the people, then there should be no reason why we should not support it; if it's bad for the people, then we will obviously not be in a position to support it."
So far, steps are being taken to revise the Amerindian Act of 2006 by the People's Progressive Party/Civic (PPP/C) Government. Last year, it was announced that a committee would be established that would spearhead consultations in 2023. And while not legalised, the Government removed custodial sentences for small quantities of marijuana last year. (G-3)