Joseph Harmon has resigned as Opposition Leader. This publication understands that he tendered his resignation this morning. Clerk of the National Assembly, Sherlock Issacs has been notified.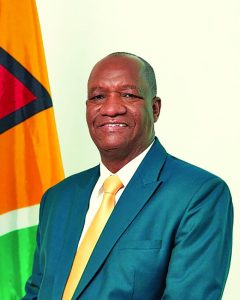 This move comes one day after People's National Congress (PNC) Leader Aubrey Norton has been elected Chairman of A Partnership for National Unity (APNU) coalition, following his predecessor David Granger's resignation with immediate effect.
According to a statement from Congress Place, a meeting occurred on Tuesday between Granger, Norton and APNU General Secretary Joseph Harmon. Also attending the meeting were Jaipaul Sharma, leader of Equal Rights and Justice Party, Vincent Henry of the Guyana Action Party, Tabitha Sarabo-Halley of the Guyana Nation Builders and Keith Scott of the National Front Alliance.
At the meeting, both Granger and Harmon formally communicated their decision to step down from their respective positions. While Granger's resignation was accepted with immediate effect, the APNU Executive requested Harmon to stay on for at least 7 days to ensure the smooth transition to a new General Secretary.
In the wake of Granger's resignation, Norton was elected as APNU Chairman.
On Monday, Granger and Harmon had met with AFC Leader Khemraj Ramjattan. Also attending the meeting were Chairman of the AFC Raphael Trotman; Vice Chair of the AFC Catherine Hughes and General Secretary of the AFC, David Patterson.
It was at this meeting that it was first communicated that Granger would be willing to step down as APNU Chairman.