…escape with cash, jewellery, phone cards
A 63-year-old Berbice woman is now traumatised after four armed men broke into her home and pushed her off of a roof-like structure while robbing her of jewellery, phone cards, and cash.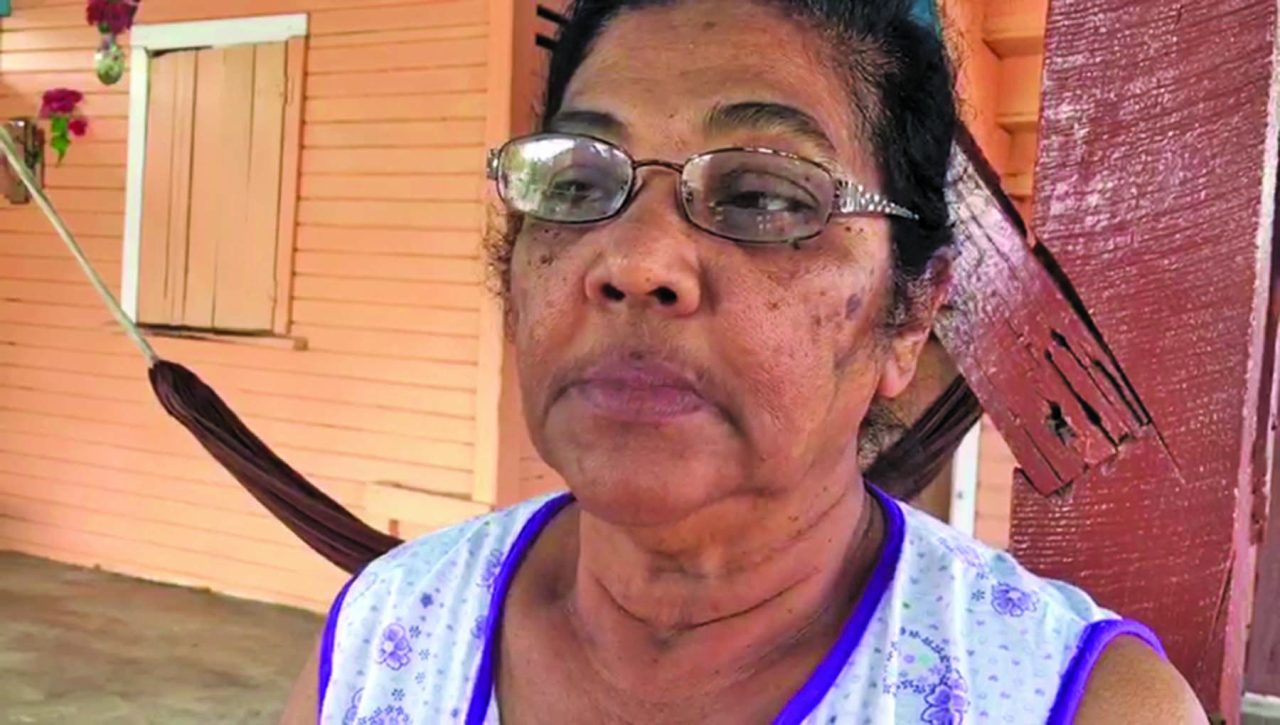 Reports are that at approximately 01:30h on Thursday, Rene Kumarie Bhagwandin of Bloomfield, Corentyne, Berbice was in her bedroom with her husband when she heard a noise, followed by banging against the door at the entrance of her home.
The woman hopped out of bed to determine what was happening, and was confronted by four masked men, who by then had managed to kick down the door. Her husband, who is ill and cannot move around easily, was still inside of the bedroom when the men confronted Bhagwandin.
Guyana Times was told that one of the men was armed with a handgun while the others each had a cutlass. This newspaper was told that the bandits robbed the woman of two gold rings, a sliver bangle, $63,000 in Digicel and GTT phone cards, as well as $23,000.
Commander of "B" Division, Paul Langevine, told this publication Bhagwandin informed the Police that while in the process of the robbery, she had climbed onto a shed-like structure that could be termed "a roof," but was pushed off by one of the armed men.
Speaking with Guyana Times the injured woman said that she climbed through the window and onto the shed in her bid to make it to her daughter's home next door.
"I couldn't walk so two of them hold one-one of mi hand and drag me till I reach under the house by the step and the asking me fuh gold and money."
The woman said she pleaded with the bandits not to further harm her while relating that her husband has been ill for the past 14-years.
Meanwhile, her daughter Hemwattie Gamasar, who lives next door related that she went to her window when her mother raised an alarm according to Gamasar, she was when her mother was pushed off of the roof.
"I couldn't do nothing so I just lock the door and start to holla fuh thief," she related.
She explained that she felt helpless since no one came to their assistance and she lives alone with her two daughters.
Gamasar said she called the Police but when they arrived at 02:00h the bandits had already left.
However, before leaving one gun shot was fired by the bandits scaring off neighbors.
The men made good their escape.
Commander Langevine told this publication that law enforcement officers are pursuing a few leads, since they have information to suggest who the armed men are. He added that investigations are ongoing.