…wife walks free
Shaka Nunes, 36, and Vanica Williams, 46, both of Lot 31 Maxwell Alley, Christianburg, Linden, appeared at the Georgetown Magistrates' Courts on Thursday to answer to trafficking in narcotics charges.
Nunes and Williams appeared before Chief Magistrate Ann McLennan and Nunes, a labourer, pleaded guilty to the charge.
As a result of Nunes' guilty plea, the charge against Williams, his wife, was withdrawn.
The charge read that on February 15, 2021 between Lot 31 Maxwell Alley; DHL Express at Lot 34 B Republic Avenue, Linden and DHL in Georgetown, the duo trafficked 3.692 kilograms of cocaine.
Based on reports, Nunes had given Williams a box filled with several snacks and asked her to ship same to the United States of America (USA). The DHL Georgetown branch summoned the Customs Anti-Narcotics Unit (CANU) about the suspicious package that arrived from Linden.
This resulted in an inspection and the field test conducted on the contents of the box found that the fudge contained cocaine.
As a result, CANU ranks visited the mailing address in Linden where they met Williams, who told them that Nunes had given her the package to post. The father of five in a plea of mitigation begged Magistrate McLennan for leniency.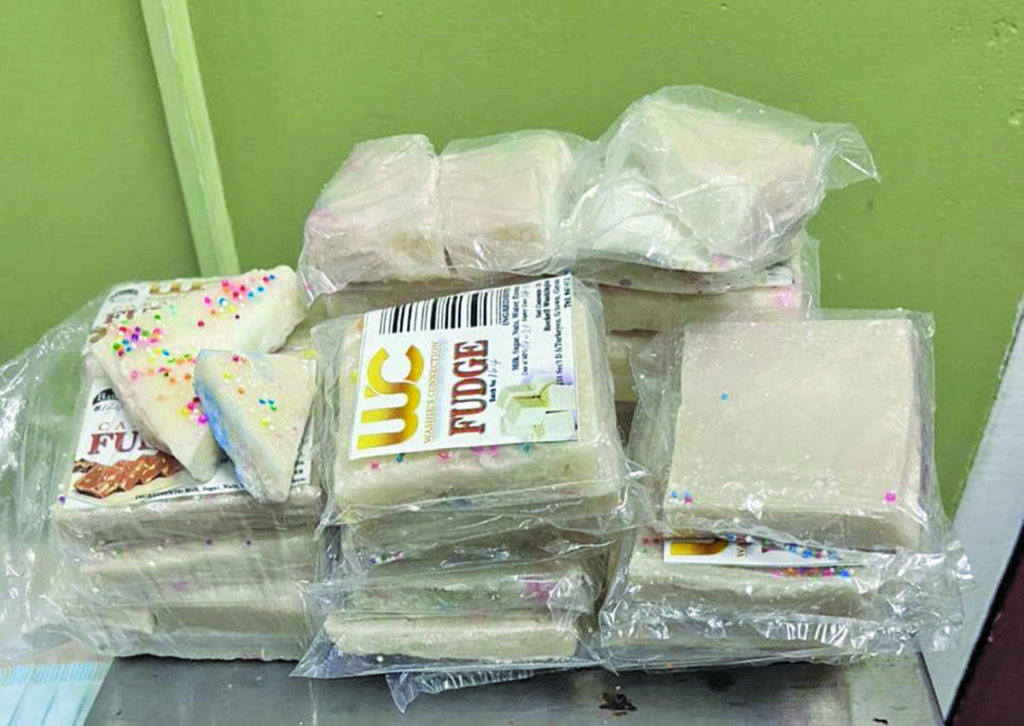 He received a four-year sentence along with a fine of $1.7 million. (G15)