As the weeks wind down to the second edition of the Patrick Forde Memorial Boxing Championships, Guyana Boxing Association (GBA) Steve Ninvalle President dropped the news that one of the most nail-biting bouts of the Caribbean Boxing Championships will be repeated in a matter of weeks.
The contest between St Lucian Arthur Langelier and Guyanese Desmond Amsterdam was one to watch at the Caribbean Boxing Championships, with punches flying in quick succession. One of the highlights of the encounter saw the St Lucian having an eight count on the Guyanese, in what was one of his toughest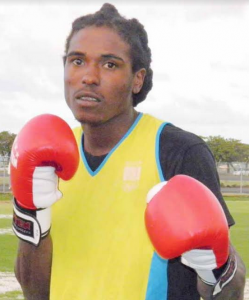 fights of the entire championships.
Now the two will reignite the flame of their rivalry come February 17 when the second annual Patrick Forde Memorial tournament is hosted at the National Gymnasium, Mandela Avenue.
Aside from that exciting bout, the GBA President also shared other updates on the upcoming tournament. According to Ninvalle, Trinidad and Tobago's Cecil Forde will finalise their five-member team today. Suriname also has submitted a four-member team that will be travelling to Guyana on February 15.
This year's tournament will see four countries participating as opposed to last year's three. This is all part of the plan that the GBA President is said to be working on, hoping to attract more teams in the future.
"Hopefully next year, we'll have a larger amount of countries participating," Ninvalle said.
The Patrick Forde Memorial tournament is a collaborative effort between the GBA and Alford McDonald.
Under-16 action
Closer than the Patrick Forde Memorial is the first Under-16 boxing event of the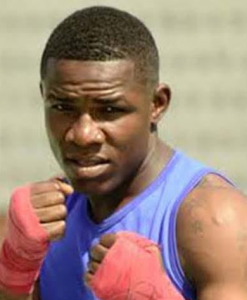 year. The Andrew "Sixhead" Lewis Gym in Albouystown, Georgetown will come live tomorrow with Under-16 action featuring young boxers from Linden, Berbice, Georgetown, and interior locations.
In 2018, a total of 12 Under-16 tournaments were held and for this new year, the GBA is looking to improve on that number.
"This year, we're hoping to better that, with, of course, the necessary sponsorship," Ninvalle disclosed.
The Under-16 championship will be seen as preparation for the fourth annual Caribbean School Boys and Juniors Championships slated for August this year.