The Lions Club of Bel Air in collaboration with Clear Waters will be holding a grand two-day Domino Competition on November 4 and 5 at the Club House, Enachu Street in Section K Campbellville Georgetown. Judging from the enthusiasm, the organisers are expecting a large turnout of teams registered under the Guyana Domino Association (GDA) which will ultimately make the event a big success.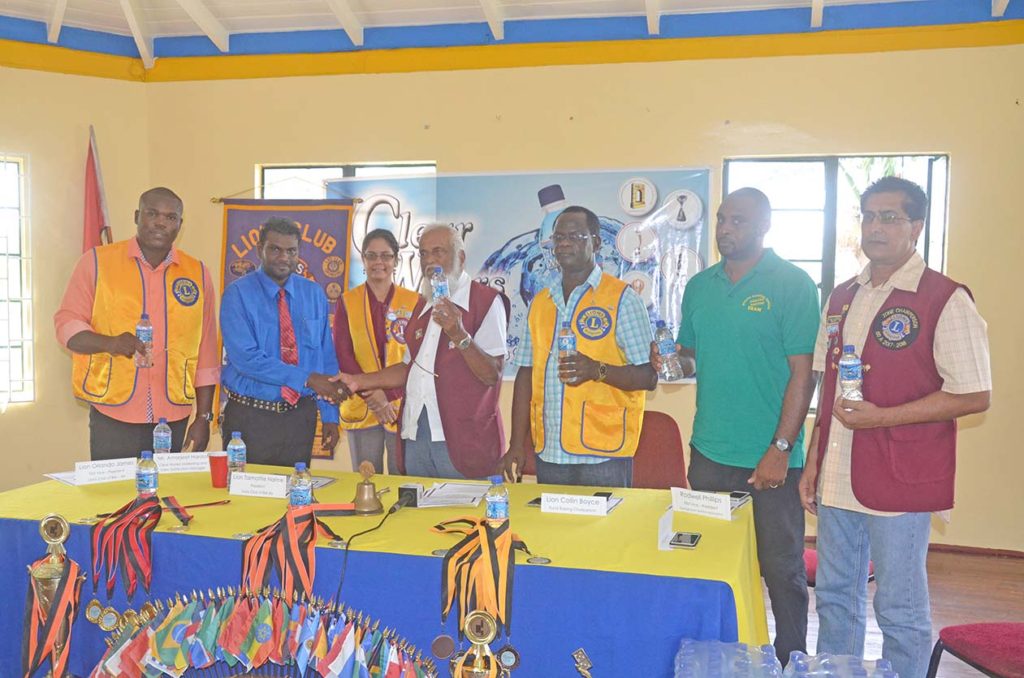 At the official launch which took place at the Club House on Wednesday, Clear Waters Sales and Distribution Manager Amarjeet Hardat expressed his pleasure in participating with the one of the longest standing social groups in the world. Hardat urged all players and supporters to mark the date and give their full support to the club, the event and the cause.
President of the club Tamattie Narine was in deep gratitude support given by Clear Waters and contented it will be integral in the club's continued social responsibilities.
The competition is open to all Domino teams with the winners set to pocket $250,000 and a trophy. The second placed team will win $140,000 and a trophy while $60,000 and a trophy will go to the third placed team. The Most Valuable Player over the two days will walk away with $10,000 and a trophy.
Entrance fee is $15,000 per team with all proceeds going towards the construction of a Bus Shed on Vlissengen road.
For more information, regarding registration which opens today, club members can call Lion Boyce on 642 8179, Lion Orlando on 661-1235, Lion Joseph on 685-1009 or Mark Wiltshire on 665-5855.