The late Brynmor Pollard, OR, CCH, SC, and Sase Narain, CMG, OR, SC, were remembered for their hard work, legal acumen, and contributions to the jurisprudence of Guyana and the Caribbean when a special sitting of the Full Court of the Supreme Court of Judicature was convened on Friday.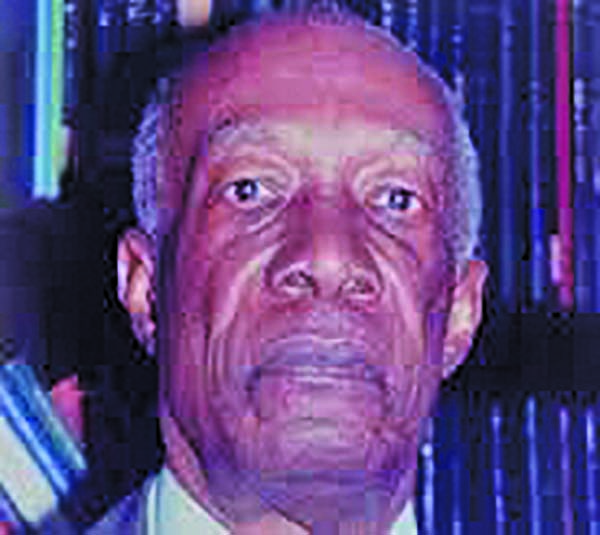 Born on October 10, 1928, in Buxton, East Coast Demerara, Pollard, who had a career spanning over 50 years, was a former Queen's College student. He worked as a teacher for several years before leaving for England to study law.
Upon his return to Guyana, he was admitted to the Bar in 1957 and entered into private practice with fellow Buxtonian, John Carter, QC, at the famous First Federation Life Building at Croal Street and Magnet Place, Brickdam, Georgetown.
He thereafter accepted the invitation of then Attorney General Sir Shridath Ramphal, QC, who was appointed the second Commonwealth Secretary General, to join the chambers of the Attorney General as Chief Parliamentary Counsel, a position which he held from 1960 to 1979.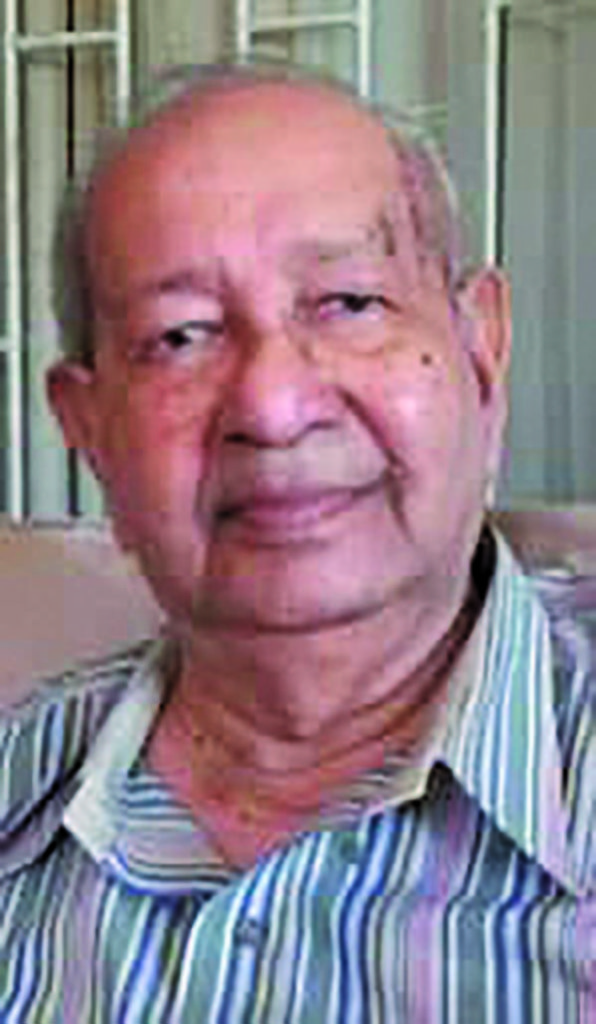 "His was a life of exemplary public service, practicing his profession in an absolutely essential side of the law that is not as celebrated before the court, that of legislative drafting. Pollard served the legal profession with distinction as an expert in legislative drafting and constitutional and public law," said Chief Justice Roxane George, SC, as she remembered his eminent career.
From 1979, he was engaged by the Commonwealth Fund for Technical Cooperation and seconded to the Caricom Secretariat where he held positions of legal consultant and legal counsel. While there, he spearheaded the implementation of the harmonisation of laws programme with particular emphasis on company law.
During his tenure, Caricom sought to implement the recommendation of the West Indian Commission which was chaired by Sir Ramphal. As General Counsel of Caricom, Pollard presented the instruments establishing institutions such as the Assembly of Caricom Parliamentarians and the Caribbean Supreme Court, now known as the Caribbean Court of Justice (CCJ).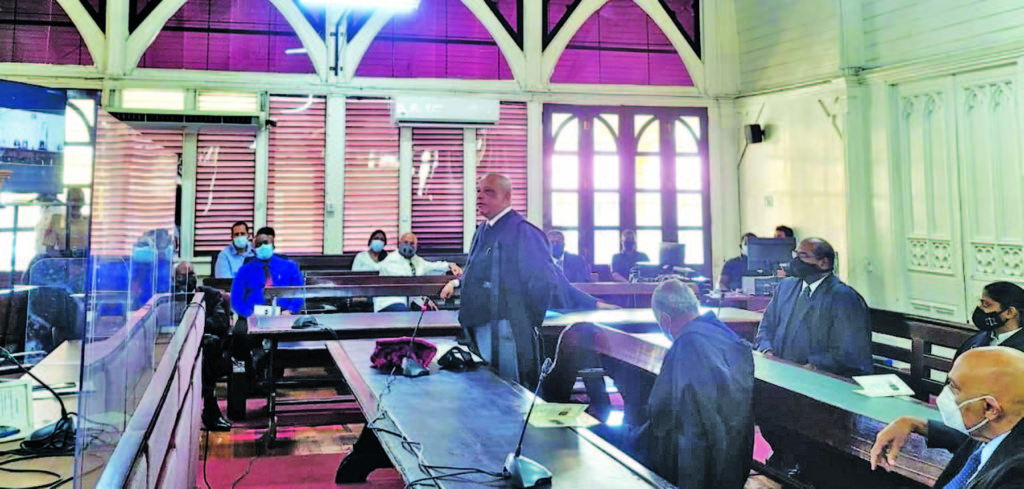 Of equal importance, Justice George noted, is that the Caricom Charter of Civil Society which was a recommendation of the West Indian Commission was finalised during his tenure at the Secretariat. Pollard was also instrumental in the establishment of the Council of Legal Education and the establishment of the Norman Manley and Hugh Wooding Law Schools.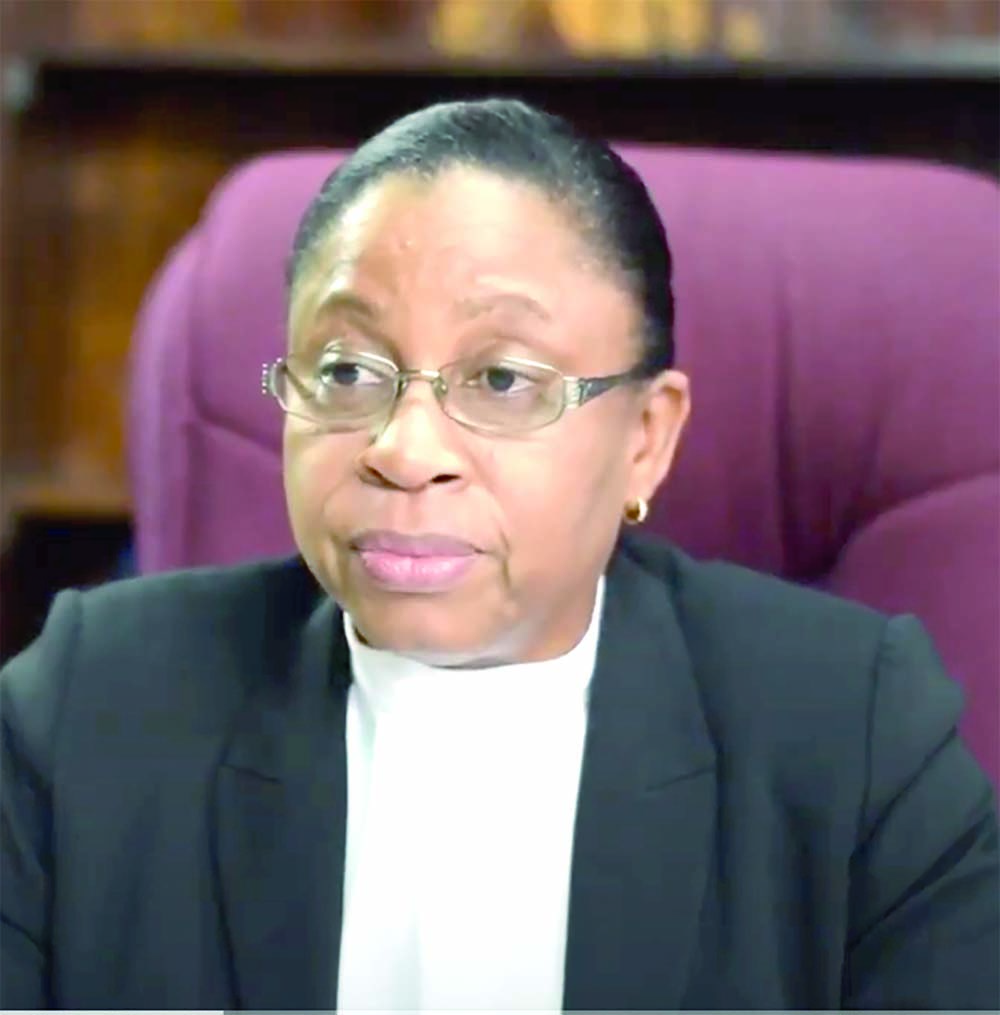 "As such he was one of the pioneers in the development of the indigenous legal education system of the English-speaking Caribbean," she added. Reminiscing on his legal career, Justice George said that even after retiring from Caricom in 1995, Pollard remained active as a legal consultant serving on the Judicial Committee of the Organisation of American States from 2000 to 2002.
Further, she added that Pollard became a prolific letter writer on contemporary legal matters, and on the nomination of the Bar Association of Guyana, he served for several years as a member of the Judicial Service Commission.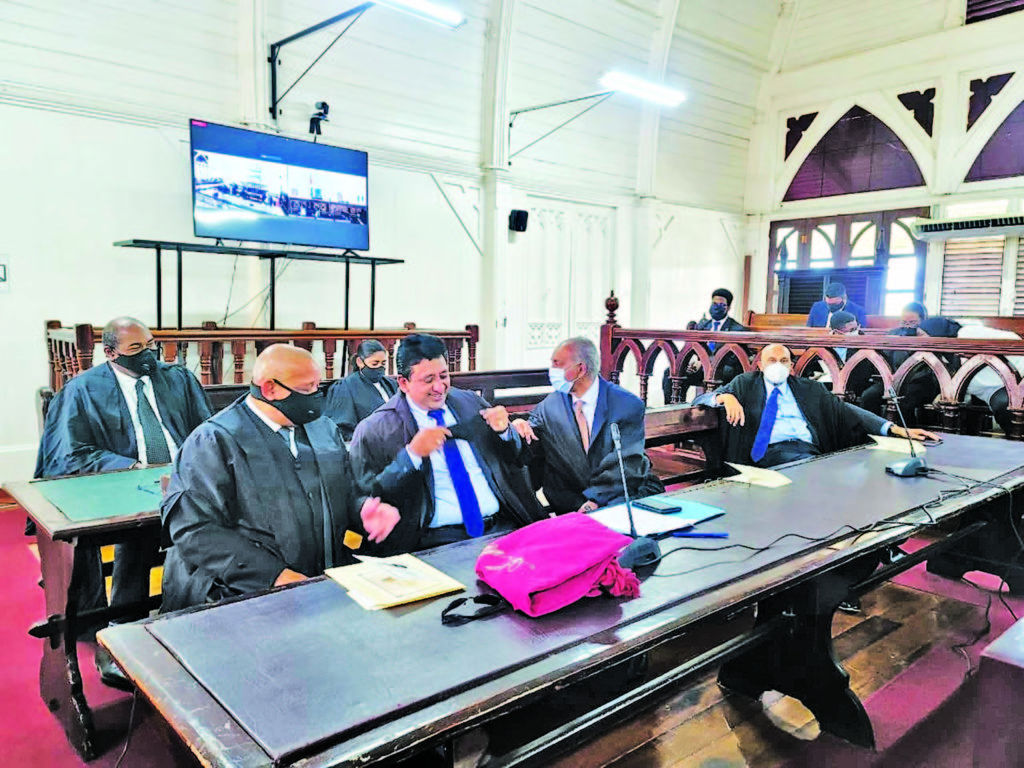 Order of Roraima
For his tremendous contribution towards Guyana, he was conferred with the country's second-highest national award, the Order of Roraima as well as the Cacique Crown of Honour. The Chief Justice said that Pollard was a friend of her father, the late Chancellor Kenneth George who died in 2009.
"My lasting memory would be of a conversation we had at his home in 2016 when he shared his wisdom, not only on legal matters but just on coping and life skills in the context of me being a Judge. Mr Pollard was an agile and sharp intellect."
Solicitor, politician, Speaker of the National Assembly
Narain was remembered as a distinguished solicitor, politician, and the longest-serving Speaker of the National Assembly. Born on January 27, 1925, at Pouderoyen, West Bank Demerara, Narain went into practice after returning from England where he studied law.
He was awarded the honour of Companion of St Michael and St George (CMG) by Queen Elizabeth II in 1969. In 1985, he was bestowed with the Order of Roraima for his outstanding service to Guyana and was one of the first solicitors to be conferred with the honour of Senior Counsel.
Attorney General Anil Nandlall reminded that Narain was the founder and leader of the Maha Subha, the first mass-based Hindu organisation in Guyana. He was appointed Speaker of the National Assembly in 1971.
"His 21 years uninterrupted tenure as Speaker would easily qualify him as the longest-serving Speaker of a Parliament in the Commonwealth, if not the world," Nandlall pointed out.
According to Nandlall, Narain's stint as House Speaker recorded many historical moments, one of which includes banning the then Opposition Leader from speaking in the National Assembly for five years.
The Attorney General added that anyone who knew Narain would know that he was frank, candid, and outspoken on any given matter and was regularly criticised for positions that he has taken over the years. "He never apologised for them… always stood steadfast to his position…always had an argument to justify where he stood on these matters."
Narain worked for many commercial institutions, in particular, the banking sector and he served as Director on the Board of Directors for many of these institutions. Narine, Nandlall noted, had perhaps, the most impressive library owned by a single practitioner with many books on the very contentious areas of our laws.
"The lawyers we remember today are true exemplars in each of their sphere of endeavours. They contributed immensely to our nation. They will be remembered as multi-talented gentlemen and as devoted family men. Even though they have gone to the great beyond, their memories will live on through their contributions towards the development of the nation and region, through the records of the legislation and instruments drafted, and through the cases in our law reports," Justice George said in their memory.
Pollard's son, Andrew Pollard, who himself is a Senior Counsel, also paid tribute to the memory of his father. Among those present at Friday's special sitting of the Full Court were former Judge of the CCJ Professor Duke Pollard, Sir Ramphal, Chancellor of the Judiciary Justice Yonette Cummings-Edwards, several Judges of the High Court and Court of Appeal, Chief Magistrate Ann McLennan, and Guyana Bar Association President, Attorney-at-Law Teni Housty. (G1)