– slapped with other robbery charges
Thirty-year-old Colis Jerrick, of Lot 21 Third Alley, Wismar, Linden, Region 10 (Upper Demerara-Berbice), was on Thursday charged for several robberies, including the one committed on a businesswoman and her husband at 47 Miles Mabura.
Jerrick made his appearance at the Linden Magistrates' Courts where he pleaded not guilty to all of the charges, and was granted bail in the sum of $220,000 by Magistrate Wanda Fortune.
The Police stated that on November 24, 2020, at 47 Miles Mabura, the defendant robbed Tessa and Leroy Couchman of $2 million and other articles.
It was further alleged that on November 23, 2019, at Wisroc, Linden, he robbed Oswin Skeete of $30,000.
Further, he was also charged for the robbery committed on Clifton Headley of a one Honda XR motorcycle valued $450,000, property of Darrell George. The cases have been adjourned to January 19, 2020.
It was reported that on November 24, 2020, the 49-year-old Couchman and her husband went about their business and when they arrived home that evening, they were confronted by an armed man brandishing a firearm.
He demanded that the businesswoman hand over her belongings while his accomplice waited outside on a motorcycle.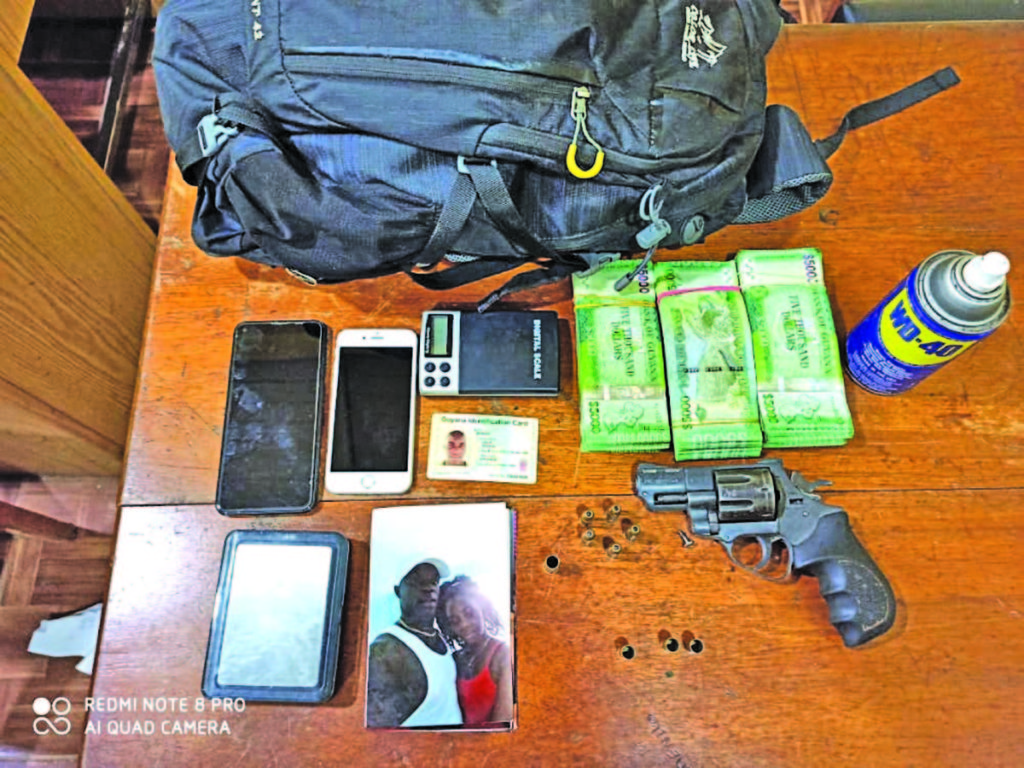 The armed man discharged several rounds into the air as he relieved the woman of a bag containing $3.4 million, a quantity of raw gold valued $800,000, and a wedding band valued $80,000.
After committing the robbery, the men escaped on the motorcycle. The couple later discovered that their home had been ransacked and two smartphones, along with a GPS, were missing.
The matter was reported and based on information received, Police ranks went to a location in Mabura where they saw a parked black XR motorcycle without registration plates.
As the Police ranks continued to search the area, a male was seen and he reportedly discharged several rounds at the ranks who attempted to apprehend him.
Nevertheless, he was cornered and caught. He was subsequently identified as a 30-year-old pork-knocker of Wismar, Linden.
A search of his person unearthed a black haversack containing $2.33 million, a digital scale, two cellphones, and one .38 Special Revolver with five live rounds of ammunition.
Meanwhile, the black XR motorcycle found at the scene was identified as the one that was reported stolen by a 30-year-old plant operator of Buck Hill, Wismar Squatting Area a day prior to the robbery.