Police are on the hunt for four men in connection with the armed robbery committed on a Bourda Market vendor on Thursday.
According to information received, 45-year-old Hazrat of Ruby Back, East Bank Essequibo (EBE), was at his stall along Alexander Street when the incident unfolded about 03:30h.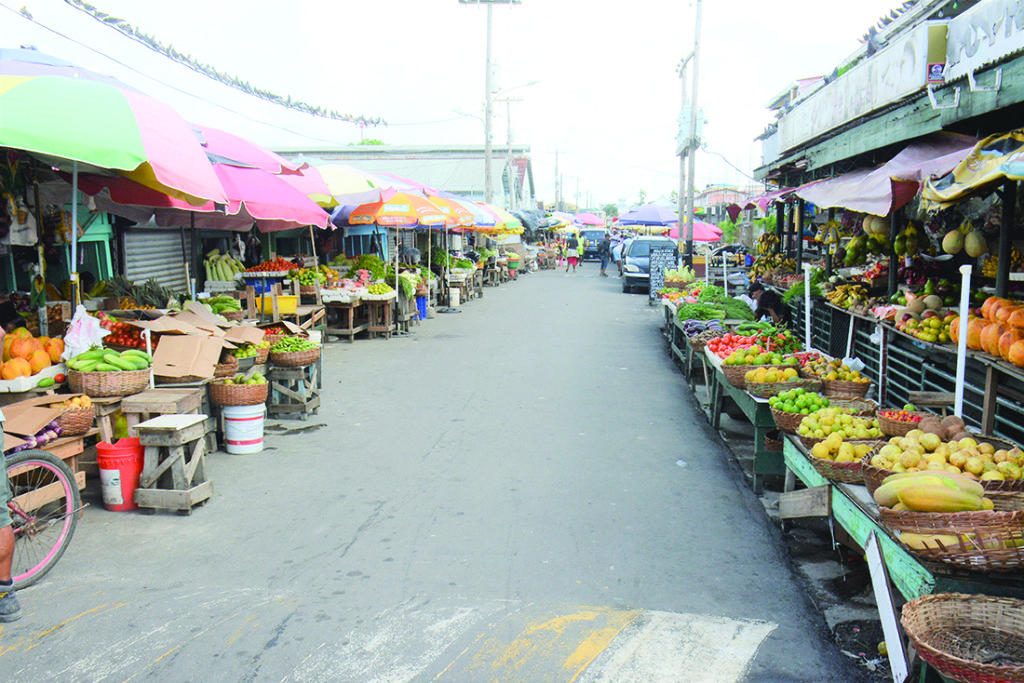 The four men reportedly approached him on pedal cycles; one of them was armed with a handgun and the others brandished knives. Hazrat related that the gunman pointed the gun at him and instructed him to remain quiet.
They reportedly demanded money, but the victim resisted and was assaulted by the men. He sustained injuries to his face and other parts of his body.
Fearful for his life, the vendor handed over $40,000 in cash and one mobile phone. After committing the robbery, the men made good their escape on their cycles.
After the men left, the victim reportedly contacted the Police and reported the robbery. When law enforcement responded, checks were made around the area but there were no signs of the suspects. Investigations are continuing.
Marketplaces have emerged as a common target for robbers, given the high level of trade and lack of security or surveillance.
At the ending of 2020, vendors who trade around the Stabroek Market area had voiced concerns about the increase in robberies there. According to them, this has had an impact on sales in the area, and persons were now diverting their patronage owing to the criminal element.
Regional Commander Simon McBean had also informed that Police were recording a decrease in robbery reports in the area. However, he said this might have been so, as a result of robberies not being reported.
Since for years the Stabroek Market area has been known for robberies, he said Police have deployed six foot patrols and five bicycle patrols in the area, that is in conjunction with their motorcycle and vehicle patrols.