The Guyana People's Militia has partnered with the Linden Mayor and Town Council (LM&TC) to offer skills training to municipal Constables at various levels.
The 20-week initiative, which is the first of its kind, was launched at the municipality on Tuesday and commenced on Thursday. The skill terms and foot drill exercise will see the Constables being trained on the effective usage of weapons.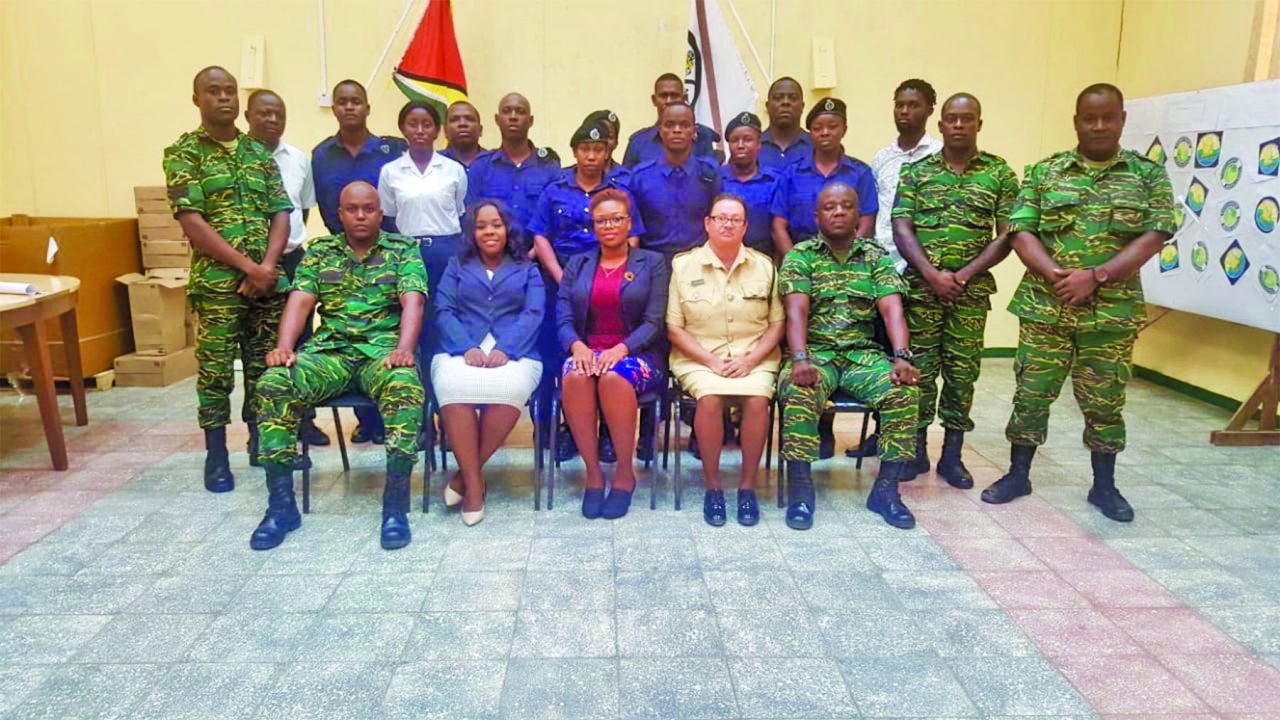 Lieutenant Rohan Marshall told Guyana Times that the training is aimed at improving weapon handling skills, knowledge and the ability to use arms effectively, in accordance with the Guyana Defence Force Small Arms Manual.
"What we'll be mostly focusing on in this training is the skill-at-arms aspect, working proficiency and the foot drills aspect; how they move about from point A to point B in a professional manner… we are teaching them how to use the revolver, the Beretta pistol and the 16-gauge shotgun. How to operate the weapons and how to overall fire through the weapon effectively," he noted.
Marshall added that it is the hope that at the end of the training, participants will be able to operate effectively and manage their weapon proficiency.
He said the participants will be tested at various periods throughout the training and will be presented with certificates upon completion.
Linden Mayor Waneka Arrindell noted that this is a great venture, while noting that the Council will also incorporate training in Communication And Conflict Management.
"It is a wonderful initiative. We're happy to have the Guyana People's Militia on board with us…The Constabulary department needs a lot of building in every aspect and we're grateful to have this first intervention by the Guyana People's Militia. We, from the Council's aspect will continue to support throughout the 20 weeks of training in whatever way we can and I know that our staff will be better equipped to manage the activities that they have happening…," the Mayor said.
Just recently, Arrindell urged members of the Linden Town Constabulary to understand their roles and to be gatekeepers of the town, as the Constabulary celebrated 51 years in existence.