The municipality of the Linden Mayor and Town Council (LM&TC) is on the verge of creating a 'greening' initiative pilot project which involves financing under the Global Environment Facility (GEF) – an initiative which is being peddled by the Office of Climate Change within the Ministry of the Presidency.
On Tuesday, Head of the Office of Climate Change, Janelle Christian, along with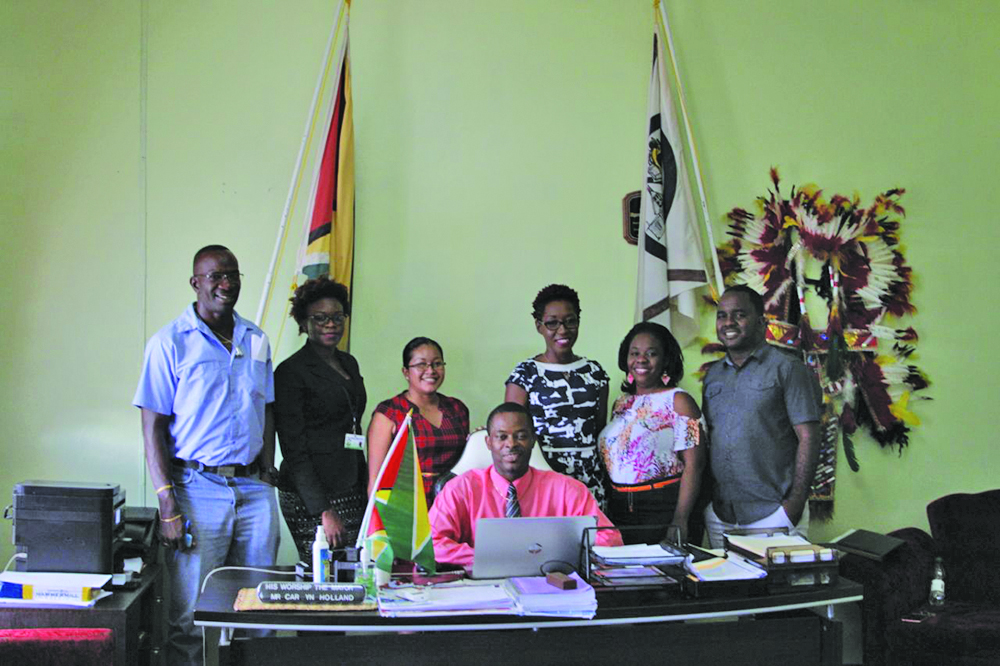 other officials including consultants, met with Linden Outgoing Mayor Carwyn Holland and Councillors to discuss plans for the initiative. Christian said the Office of Climate Change have been working with the United Nations Development Programme (UNDP) to elaborate on a national project for financing. She noted that the visit was geared at better understanding the projection for the town and for engagement with consultants, who will work along with the Mayor and his team to shape the project.
"An important component of that is to look at community-based pilots with respect to energy efficiency and renewable energy. And so, the municipality of Linden… Upper Demerara-Berbice region, we're hoping to work with a community there…" she explained.
She said there is a particular interest in working with youth to ensure climate change awareness and to work towards the mandate of Guyana becoming a 'Green state'. Full medium-scale proposals for community-based pilots are expected to be approved by the end of March. Meanwhile, outgoing Mayor Holland in response said it is important for Linden to go green, as he pointed out that the community would have already commenced its Green Space Project. An area which needs to be examined, he noted, is that of energy efficiency, regardless of the fact that the community receives cheap electricity. The Mayor noted that the municipality would have already put together a proposal which was sent to the Office of Climate Change.