By Utamu Belle
A love for interior decorating and "nice decorative things" has led Lindener Karen Johnson-Webster to become a gifted, crafty designer who is the talented mind and innovator behind numerous exquisite holiday home decorations.
The skilled entrepreneur of Block 22, Wismar mainly practises her craft of making floral bouquets, vases, decorative bottles and Christmas wreaths and rosettes mainly around the holiday season. The wife and mother of four told Sunday Times Magazine that she has always had a creative side but it wasn't until approximately two years ago that she started the business venture.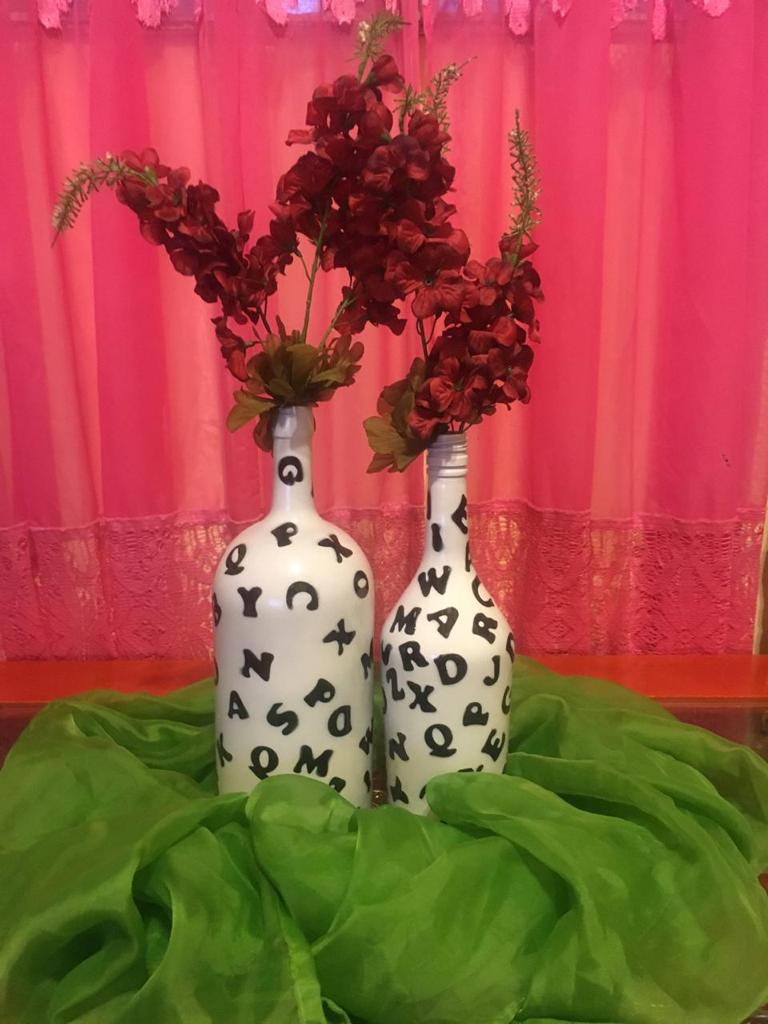 "I really like interior decorating, so I just started doing my own thing in my own home and people would see it and like it. Then they would ask like, 'Karen, please make this for me and how much would it cost?' Well, at first, I had no idea as to how much it would cost so I would ask around or give them a price that was really low, just to give that encouragement," she explained.
The local entrepreneur said this was a passion which she had developed since her younger years growing up, where she was drawn to the idea of turning trash into beautiful treasures.
"Well, I grew up in a poor home…we had like the real Amerindian home…So like when people usually throw away stuff, coming home from school I would pick up certain things like flowers or whatever and go home, wash them out and put them in a nice pot. My mother would say, 'Karen, you know you would do good when you get big' because I'm always picking up something and making it into something else. Things that people would dispose of," she cited.
Now, having been married with her own home and family, the young entrepreneur said the passion grew even more as she became more driven to decorating and designing her own home. Johnson-Webster proudly displayed some of the items she had made which were on display at her home, as she further related that interior design and decorating is a career path which she has always wanted to pursue.
"I always wanted to do it as a career, but to me like in Linden, you don't really get that push…so as it comes, that is how I would do it," she explained.
Nevertheless, she noted that the demand for her services is more increased around the holiday season, an opportunity which she capitalises on.
"Just during the holiday season you would get like a demand for decorative things", the young entrepreneur explained.
She said she initially started off by making the decorative bottles. Afterwards, she related that she would share the photos of her designs with her friends via WhatsApp and other social media platforms, as the demand for these popular decorative items quickly grew. As the demand grew, so would her business orders. Reminiscing, Johnson-Webster recalled being inspired to start making Christmas rosettes by 'Teacher Charmaine' of the One Mile Primary School which her children attend.
"I didn't have an idea about these things. So, she was the first person that said, 'Karen I would like you to make one of these things for me'…and she showed me one, so I said 'alright I will try'. And I bought the flowers and so and I made one for her. Then she said, 'You know you can make more and walk around and ask the teachers (to purchase)'. I made a set and from there everything sell out," she recalled.
Henceforth, the entrepreneur noted that she was inspired to start visiting various schools with her self-made rosettes, which quickly sold out. Moreover, her creative side and ability to recycle stood out as she related that she also makes vases from old towels and cement.
Johnson-Webster explained that at this level of her business, she is able to cater to the demands as she would strategically take in as many orders as she could cope with and the items are basically made to order. The orders are usually limited throughout the year but increase around the holidays when there is more so a need for the decorative items.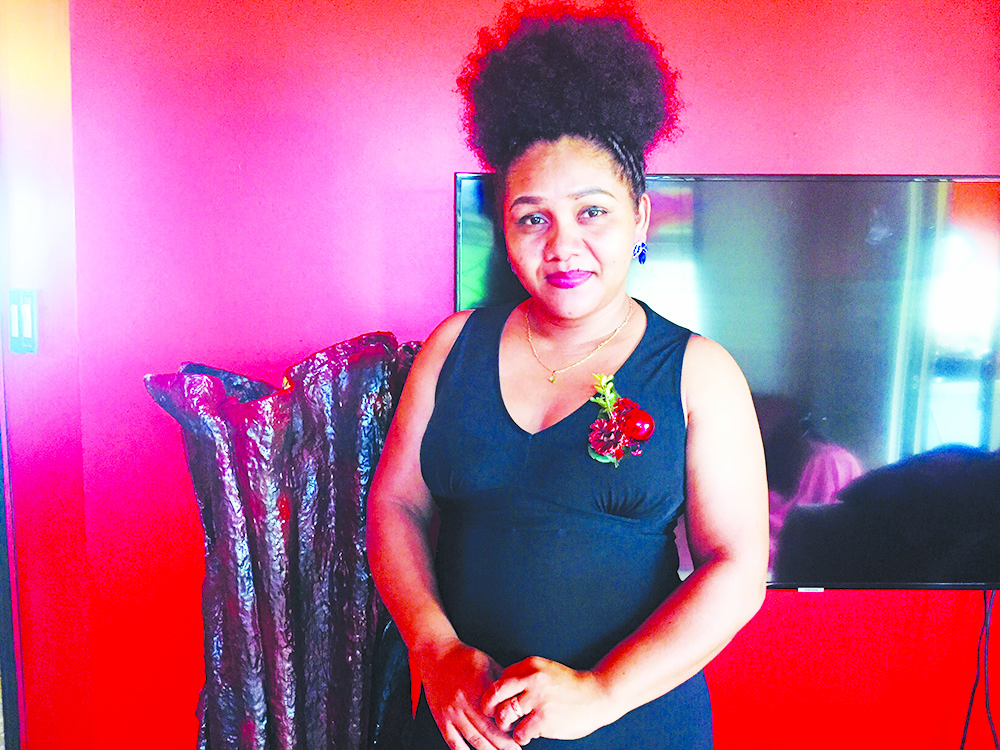 "I don't really make anything during the year…maybe if I had a shop or something. I would love to venture to turn it into a more established business. I would very much love to because I don't only love the interior decorating but I love fashion…" she related.
The young entrepreneur also shared that her dream is to one day own an established business entity where she can also teach others her craft. She also wishes to have persons employed who can assist in meeting higher demands. But her main focus, she explained, is on interior decorating. A lack of business space she noted, however, is presently a major challenge. Regardless, the entrepreneur said she would not relent.
"Basically, I just need a space so that I can be more established. Any challenge which comes I can face it. I don't allow anything to come in my way. I don't let anybody tell me I can't do this…I go for whatever I need," she said.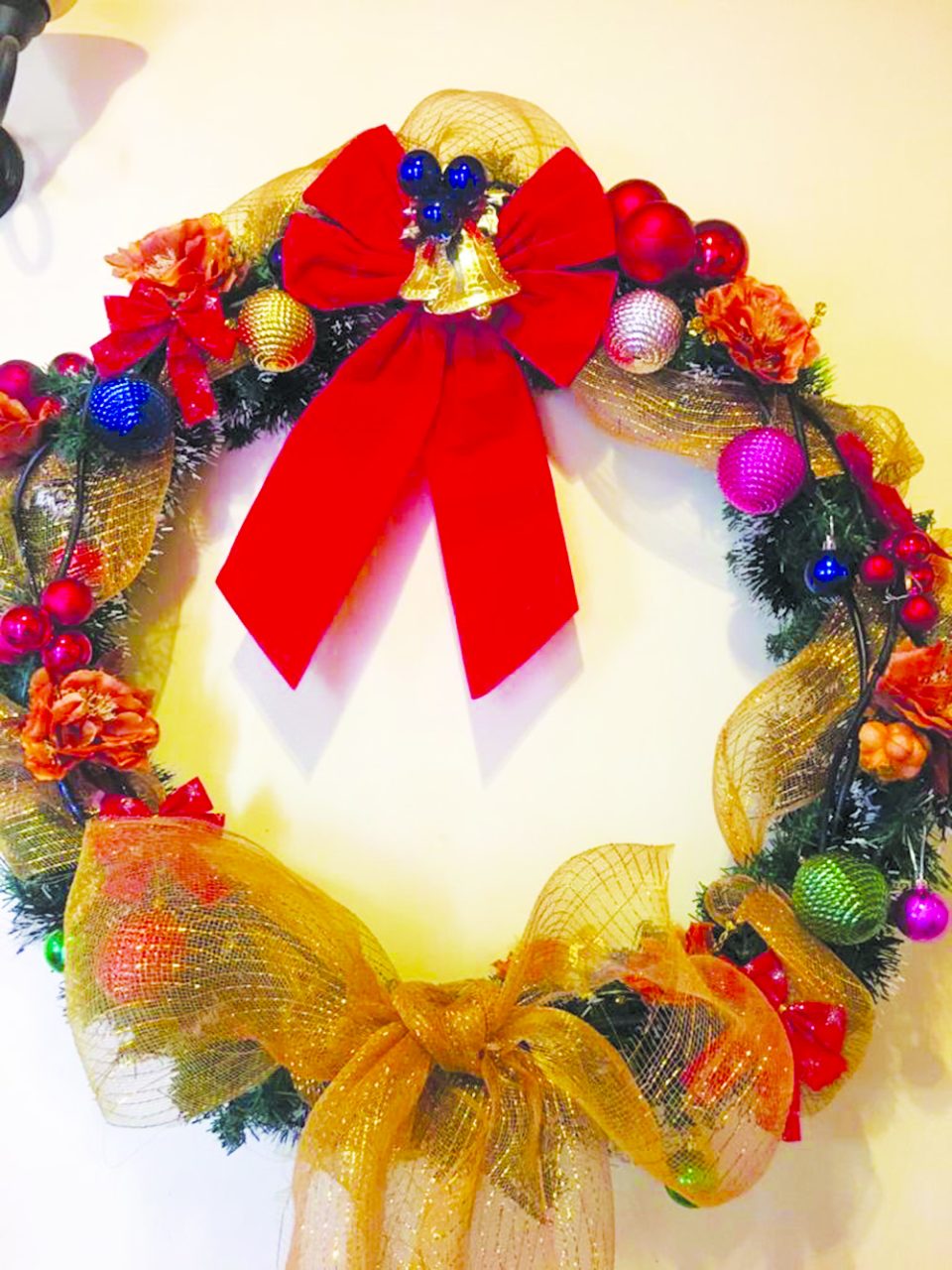 As she ventures down the path of success, Johnson-Webster said she is grateful for the support system which is her mother, whom, she noted, is an excellent motivator who initially assisted her with the purchase of items to get her business idea off the ground. She said her mother, husband and her sister are her number one supporters and motivators as she related that she is thankful for this support system as well as the rest of her family.
"My mom and my sister, they're my number one supporters because anything I make, even though my mom would buy the stuff (to make the item) she would also buy from me. Also my sister, anything I make- each one of my item she makes sure she purchases. They are my supporters," noted.
She related too that her husband, André, also supports her tremendously.
"He also helps me to make stuff and also purchase my stuff. Like my rosettes, he would buy a whole basket and share to his customers because he's a mechanic," she related.
She credits her abilities to perseverance and the incredible support system she has found in her family.
Her advice to young people who might be contemplating starting off a business or seeking a job is to utilise their personal skills and turn it into something marketable. Johnson-Webster encourages young people to take a chance at doing whatever they love and be inspired by it, regardless of how small it may seem as she posited that everyone has the ability to become their best self. Noting that this is the 'best season of all', the young entrepreneur encourages everyone to share love and joy this holiday season as well as to encourage and support one another.
Persons interested in seeing her work can follow her on Facebook at Karen Johnson-Webster.