By Utamu Belle
Linden Mayor Waneka Arrindell got increasingly excited about the Christmas holidays recently when Sunday Times Magazine sat down with her in her office to talk about the importance of love and having family close around the holidays.
We got the chance to see the lighter side of the Mayor as she shared her own family experiences growing up and as a wife and a mother to 3 children. Her face lit up like a Christmas tree as she related that this was her favourite season of all.
"I love Christmas. Christmas is my favourite holiday, and it's not about all the festivities and the spending," she explained.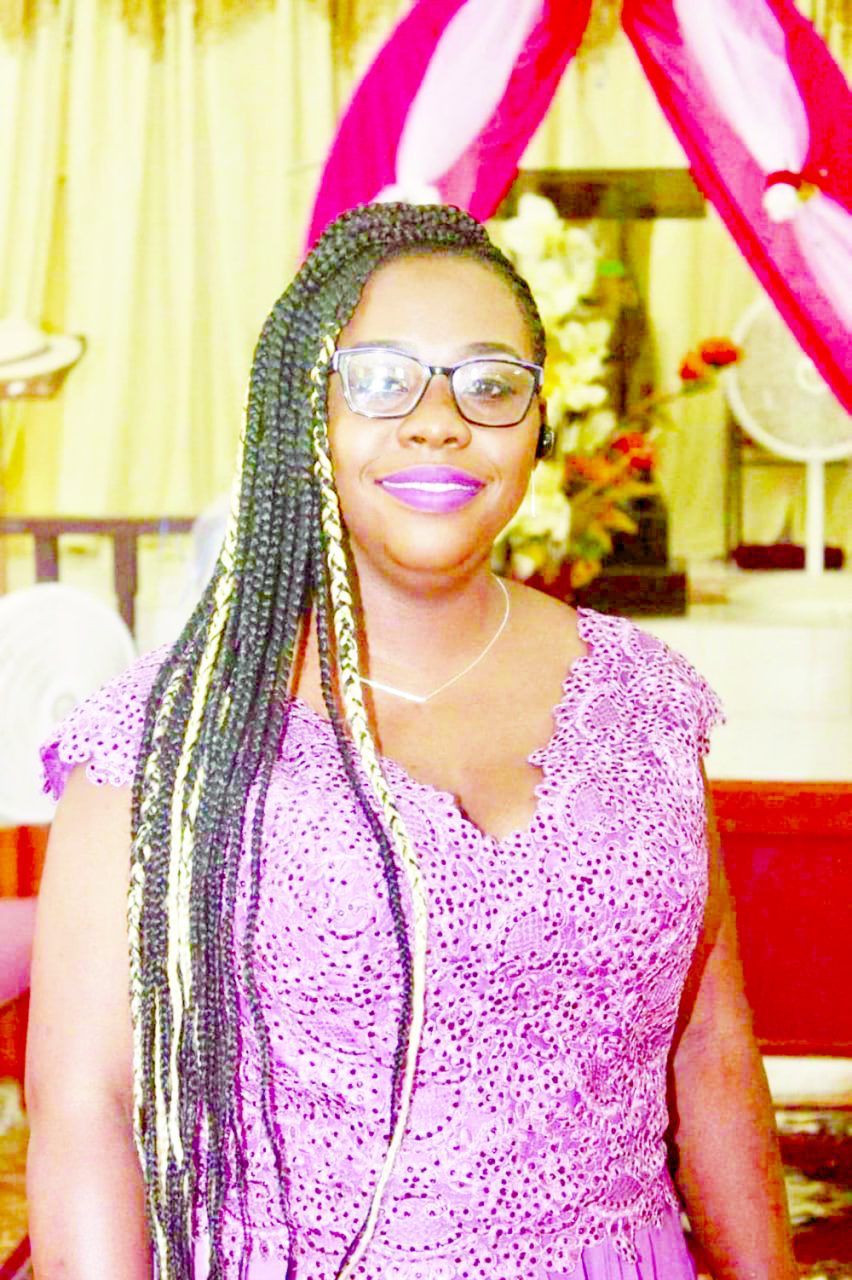 "For that one week before Christmas, I like to be home and myself and the family would decorate. I'm 'extra' with decorating too. I have lots of trees and lights. I'm extra and I love to put up 'Happy birthday Jesus' because, for my family and I, Christmas is all about Christ. So, that week for me is where I rather not have any Mayoral calls and myself and children would fix the Christmas tree, we get the chance to come on the road and purchase gifts," she related.
She explained that for her, the Christmas season is a way of reminding others about Jesus Christ and his gift of love. Her strong belief that the holidays are mainly about sharing leads her to sponsor a family each Christmas by shopping items for them, which, she explained, is something she does behind the scenes. She noted that she has also incorporated the art of giving to her children as they are tasked each year with buying gifts for someone who they believe need it most.
"One of the things I like to do every Christmas for my family is to buy a gift for somebody else. So, each of my children would get monies but that money is not to buy a gift for you, you have to find the thing you like the most and you buy it and you give it to someone else. Whether you're giving it to a sibling or another family member or you're giving it to a friend. So that's like a kind of tradition we try to have," Arrindell said.
Additionally, each year around the holidays, Arrindell's immediate family gets to sponsor two children from the Haruni Girls Home situated along the Soesdyke-Linden Highway. The children get to spend the holidays with the family and according to the Mayor, it provides an opportunity for them to interact and learn about each other's different ways of life.
This, she noted, also presents an opportunity for her children to participate in the art of sharing and be more loving. It's an opportunity they look forward to each year.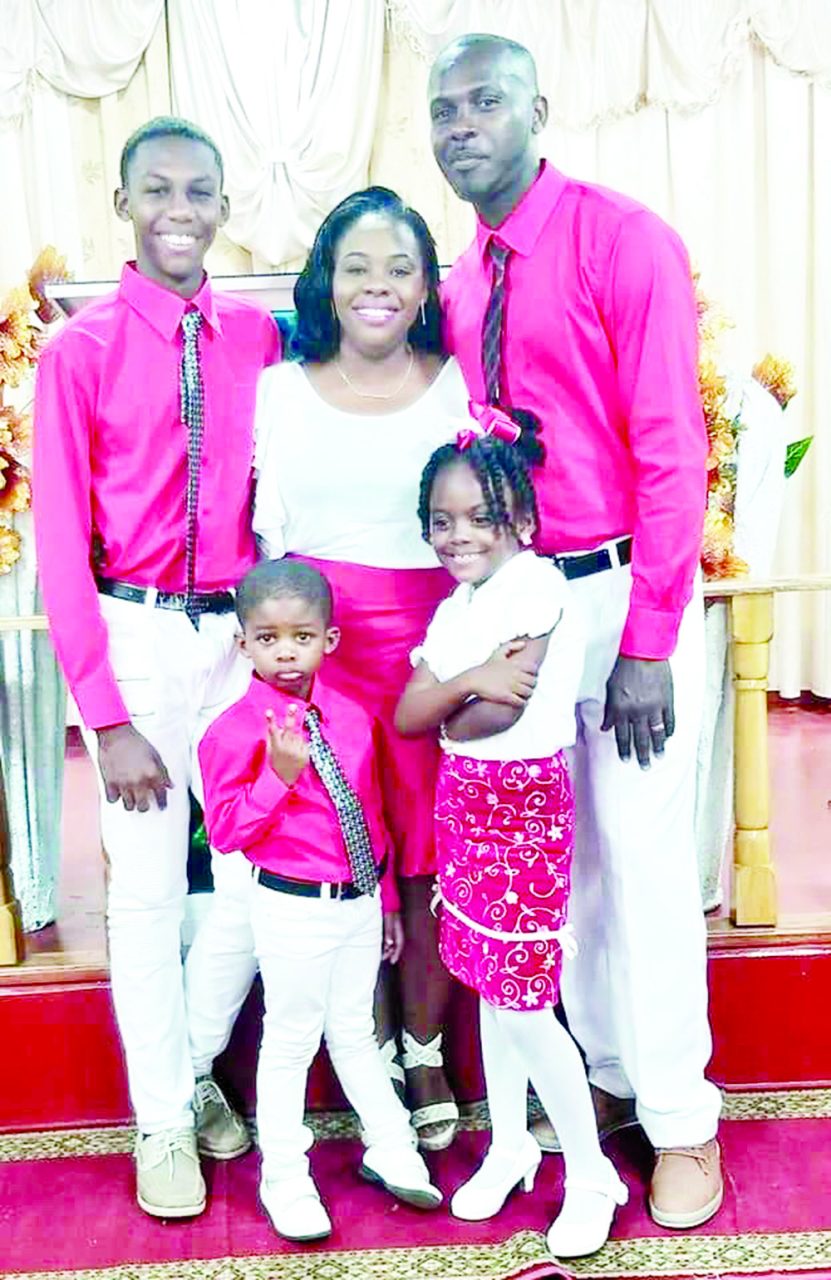 "That is what Christmas is about— lots of sharing and giving. There's lots of food most of the time but it's more so spending time with your families," she said.
Arrindell further shared that she grew up in a Christian home, where her mother was mainly the only parent there. Nevertheless, she noted that her family has always been close-knit.
She has 6 sisters who each have children of their own and each year, the family would pick a day out of the holiday season where they would meet up at their parents' home to spend quality family time to end off the season. She recalled growing up very poor but noted that at Christmas time it was always special.
"Even though we didn't have a lot to eat or share, there was one thing that was significant. Our parents always made sure we had a new outfit. On Christmas day itself, we all got up about 4-5 o'clock in the morning, we go to church and then when we came back home from church we got a chance to sit and open whatever little gift or token we had".
She also shared that her mother practised a tradition whereby at the end of the year the family would stand in circles, hold hands and pray. Her mother would then allow everyone to apologise to each other. At the end of this, family members would hug, cry, forgive each other and move on from there. Arrindell said she is thankful for this initiative, noting that it has kept her and her siblings close to this day even though they have all grown up and have children of their own.
Even now, the family keeps close whether it's simply by talking or having family outings. She credits this to the way they were brought up— with the realisation that family was everything. Arrindell said the idea of family and love is an agenda that needs to be pushed with the children of today.
She advises families to stay close, not only around the holidays.
"The year is always busy and if we take a step back, we'd realise how the year seems short— like it just came and it went. This Christmas time, I believe at this time it's time for us to spend it with our families. It's not even a long time…but whatever day you have, take the time to spend it with your family, to sit down with your family, to share and to be free with each other…For me, this end of year and this Christmas season I'll advise families to meet. If there are differences in your family relationships throughout the year, we're going into a new season. Let's forgive and let's move into the New Year together as a family," Arrindell advised.
Asked about plans for her family this Christmas, she noted that while she had initially planned on taking the family to a Christmas-themed park in Brazil, the Mayor said she decided against it after she realised that the idea can be recreated right in the community of Linden.
"I had the opportunity to visit Brazil, and Brazil has a park that almost looks like Main Street, Georgetown. And that park is now lit for Christmas…I wanted to take my children to see it but I had a greater idea. We decided, 'why don't we find one spot in Linden and see if we can light it up to excite children?'".
As a result, she noted that through the Junior Mayor programme, the municipality is hoping to prepare a spot by the river in the vicinity of the roundabout at Mackenzie, with the hopes of transforming it into a mini Christmas-themed park.
"We want to put down a huge Christmas tree, light the area, put a few benches so families can come and feel the Christmas spirit…we wouldn't be able to put in any toys or so forth but it's one place where it's lit that people can come out and sit with their children and have that kind of feeling".
Arrindell shared her hope that this initiative can be the start of something great that can continue every Christmas season.
"So that's my plans this Christmas…relax, play some games. We play lots of family games at Christmas. I encourage everyone to take their family to church this Christmas. If you haven't gone all year, go and hear the story of Jesus' birth…It's a story of hope. After all that we've gone through this year, that story of hope should prepare you for next year," she noted.