On June 1, 2018, Consul General Barbara Atherly hosted an evening of inspiration and a book signing ceremony at her New York office.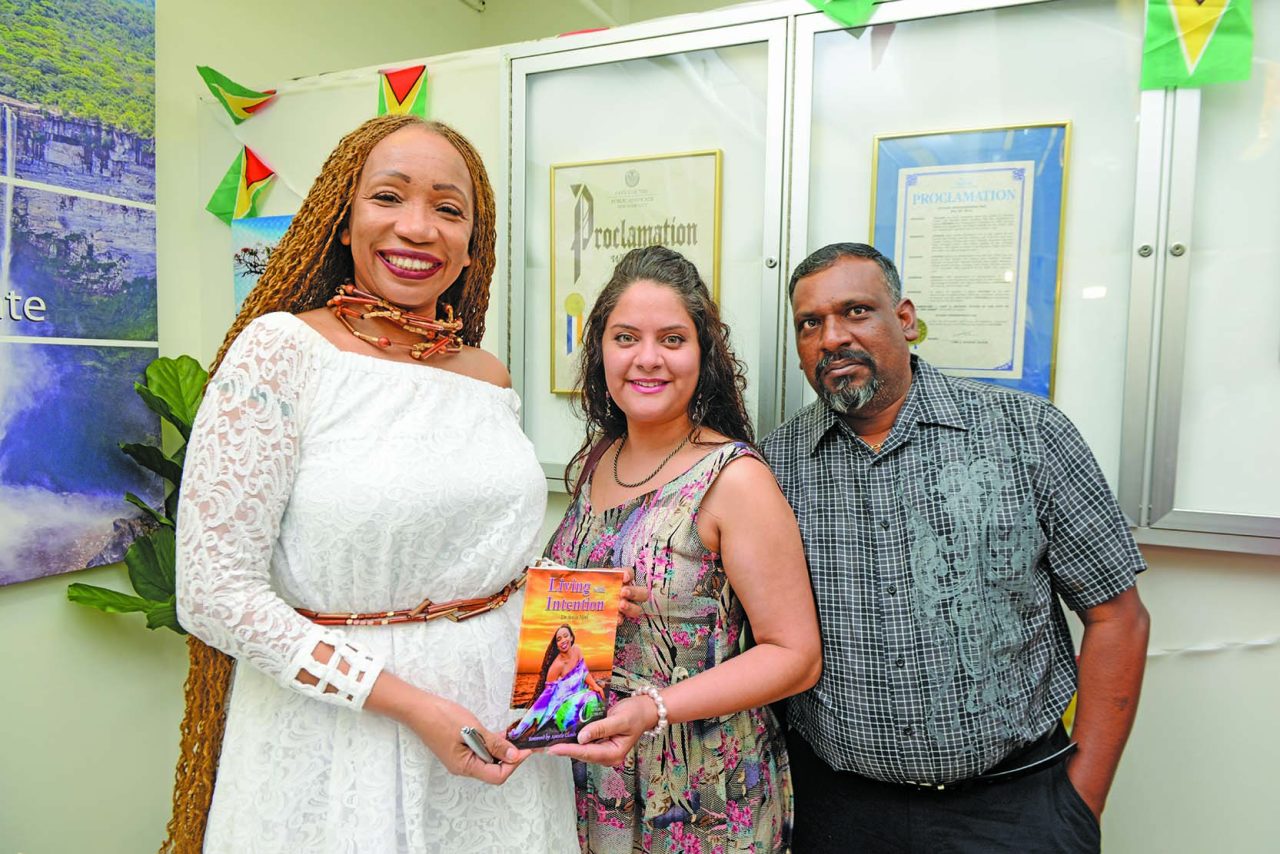 This event kick stated the launch of "Living with Intention" Motivational Mission and Book Tour that is expected to be taken to several states in the United States. The ambiance and energy in to room was electric.
Lorna Welshman Neblette, who is a close friend Guyana's fashion icon, Sonia Noel, emceed the significant event and shared her experience with the Guyanese author who she calls a visionary and change agent.
Sonia Noel is the author of four books that will touch the lives of many around the world.
Barbara Atherly stated that her wardrobe once had several pieces of outfits designed by Noel but during her travels around the world, people wanted to have them and as such, with pride she gifted them.
Noel had her audience glued to her every word during her overview. She explained why she decided it was necessary to share her story with the world.
"I took away many things from Ms Noel. When you are obedient, God shows you that there is nothing you can't do. It was such an honour to be at Sonia's book signing in New York. Sonia reminded us not to worry about the naysayers and to focus on building and maintaining what she called "relationship capital". When you have that, you can get things done and go places that even money can't. She is amazing," journalist Melissa Lissa stated.
The excerpts were brilliantly done by Dr Desiree De Florimonte Women Across Borders – Fulfilling Purpose. She read an inspiring part of her chapter.
The main objective of "Living with Intention" Motivational Mission and Book Tour is to inspire "people to want to do because in the doing they become".
It also motivates them to give the world the best version of themselves and more importantly, it encourages people to join the mission for that positive change.
Apart from NY, the tour is scheduled for New Jersey; Boston; Cambridge, Atlanta; Connecticut; Miami; Tennessee; Mississippi; New Orleans; Philadelphia; and Washington, DC. Later in the year some other cities will be added.
Noel extend gratitude to Foreign Affairs Minister Carl Greenidge, Barbara Atherley, Seantor Roxanne Persaud, Robert Clarke, Winston Rodney, Laksmie Singh, Royal Wines and Banks DIH among others.