By Jemima Holmes
On Sunday, the Athletics Association of Guyana (AAG) jumpstarted its planned return to athletics action with two cross-country events in Linden and Berbice.
De Challengers Athletics Club (DC) dominated the Girls' 6-12 1km race as Marissa Thomas crossed the line first in 3:17:59 and her team-mate, Ayanna Thomas second in 3:42:01. Mellinda Grant of New Amsterdam United (NAU) was third with a run of 4:22:18.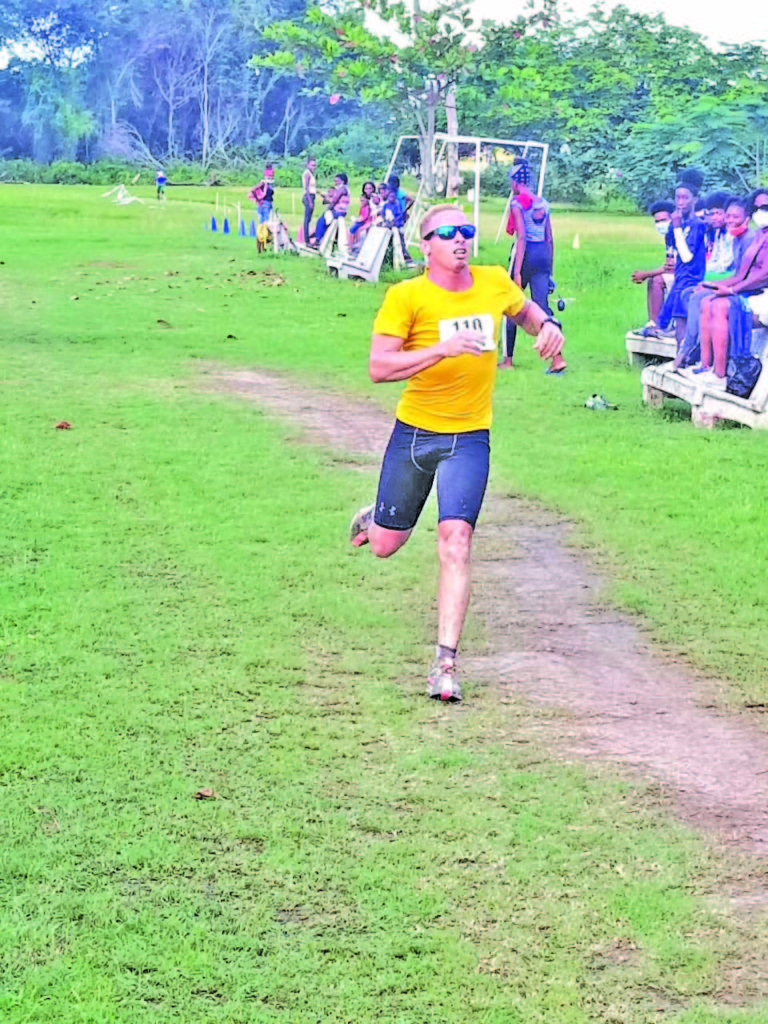 Jennifer Dias of NAU was the victor in the next female category, the Girls' 13-15 2km, as she clocked 12:03.96 for first place. Cherissa December and Chantel Thomas, both of DC, clocked 12:37.79 and 13:03.27 respectively for second and third place.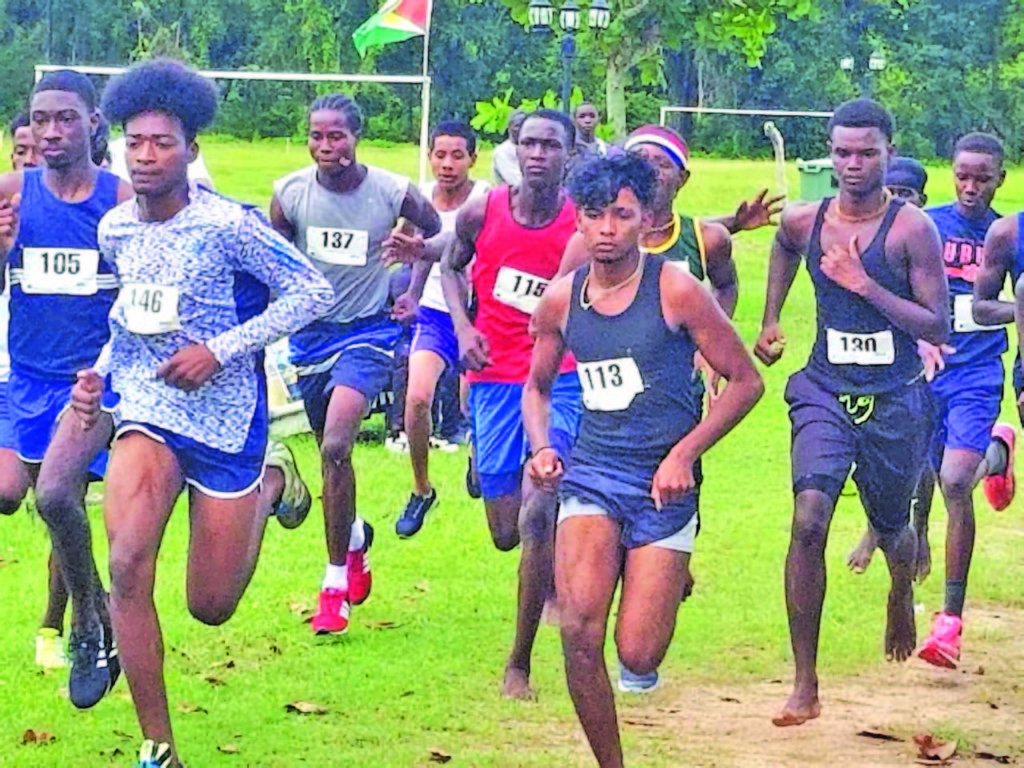 Rurallites' Zackery Favourite took top honours in the Boys' 6-12-year 1km race with a time of 3:11.97. He was followed by NAU's Allister Amsterdam, who clocked 3:18.62 and his clubmate, Royan Comptain, who finished on 3:23.77.
Rurallites' Samuel Henry and Timothy France bagged first and third in the Boys' 13-15 1km with times of 5:55.80 and 6:37.19. Johnathan Seedath of DC was the man in the middle with 6:05.62.
The 16-19 males contested a 2km run, in which Joshua Lam of NAU clocked 6:01.52 for first place. The podium was completed by another NAU athlete, Nicholas Rudder and Jamal Warde of Rurallites, who posted times of 6:16.18 and 6:17.63 respectively.
The 16-19 males also had the opportunity to compete in a 6km run, in which NAU swept the podium. Antwone Wright was first in 23:19.59, Jaleel Marks second in 24:20.26 and Joshua Thomas third in 28:54.29.
Georgetown and Police Progressive Youth Club's Johnathan Fagundes dominated the Open male 8km run with a flat 30:17.00 run. Linde Phillips of DC finished five minutes later with a time of 35:42.34, but still made it home second while another Police athlete, Calvin Thomas grabbed third place with 36:39.25.
Over in Linden, Cleveland Thomas of Police Progressive Youth Club (PPYC) thumped his usual rivals to reign supreme in the men's 10km race. Competing at the Bayrock Community Ground, Thomas clocked 43:08.67s to beat his next opponent by just seconds. Upper Demerara Schools' Ronnell Newton crossed the line second in 43:47.28. The usual suspect in Winston Missingher, also of PPYC, completed the top three in 44:39.03, leaving the likes of Cleveland Forde in the dust.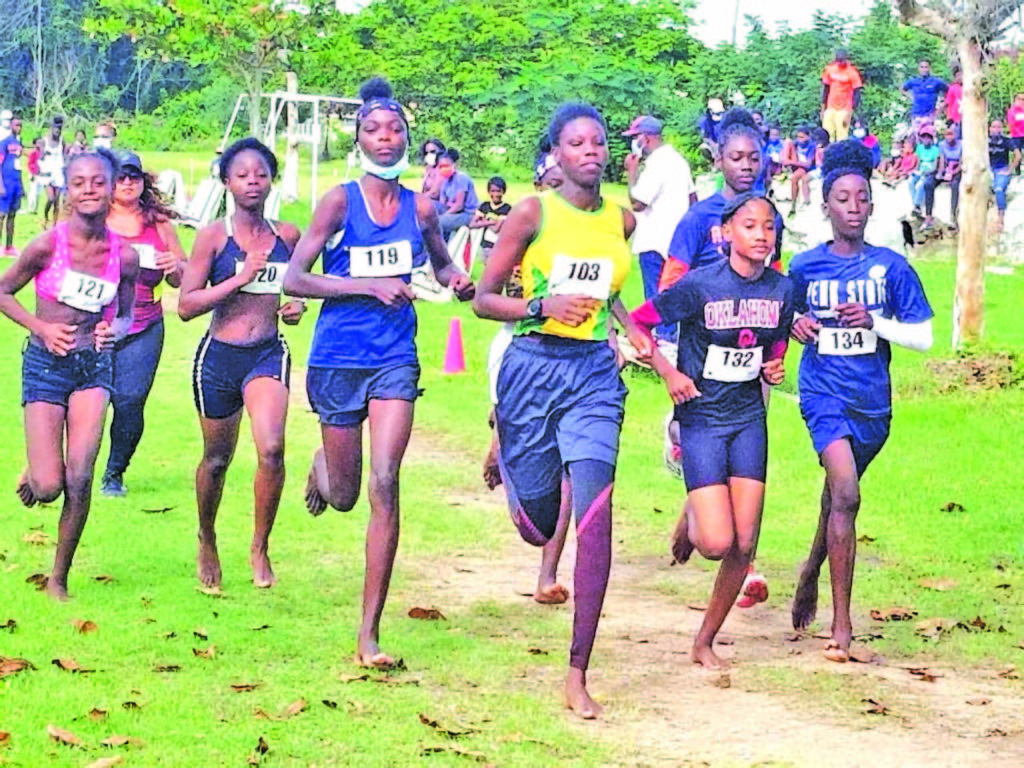 Sprint sensation Akeela Dover showed she was equally as good at distance running as she blew away the competition in the Girls' 6-12 1km race. Running Brave Athletic Club (RBAC) eventually swept the race with Athaleyha Hinckson and Shaquna Redmond finishing second and third.
In the next female race – the 13-15 2km, Upper Demerara Schools' Hannah Joseph crossed the line first before Running Brave could dominate again. Nevertheless, RBAC clinched the second and third spots, with representation from Rosmond Jeffrey and Ashanti Josiah respectively.
The usual suspect in Shaqua Tyrell (Christianburg-Wismar Secondary School) copped first place in the Girls' 16-19 6km run with a time of 18:53.02. Meanwhile, Adriel Austin missed the podium as Atoya Harvey of RBAC finished second while Aaliya Headley of RBAC finished third.
In the boys' categories, Kiadan Persaud (Upper Demerara Schools') made great representation on home turf to win the Boys' 6-12 1km event. Kevon Stephens and Jameel Cornette rounded up the top three.
The 13-16 Boys' 2km race saw Running Brave's Samuel Booker crossing the line first. Upper Demerara Schools' Omar James and Carmelo Man-son-Hing completed the podium.
PPYC's Courtly Bobb was the victor in the Boys' 16-19 6km run while Omari Walcott and Odida Parkinson of Titans and RBAC were second and third respectively.
The next event on the AAG's calendar is a 10K run, followed by another cross-country event.