The National Milling Company of Guyana (NAMILCO) in partnership with a leading German baking company recently hosted a baking seminar to help local bakers improve in marketing their goods.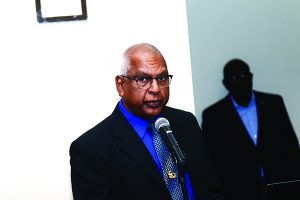 The seminar, which was hosted last week, saw over 130 local baking businesses participating. Held under the theme "A bright future in baking", the event expected to prepare local bakers to capitalise on niche markets.
With assistance from leading German baking company, DeutscheBack, representatives from the various bakeries were trained to adopt global trends.
In his remarks, NAMILCO Managing Director Roopnarine Sukhai shared some advice that could aid in the improvement of the bakers' business standards.
Some of the tips included having a strong front, that is, improving the appeal of the business; improving packaging, spreading the name of the business far and wide, widening product range, acquiring international certification, observing good manufacturing practices, and practising guidelines outlined in the Food Safety Act.
The Director further urged the businesses to be conscious of the fact that many investors are presently eyeing the baking and catering industry.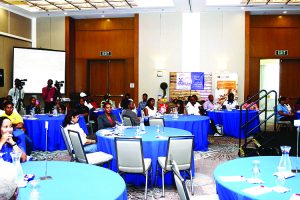 "Economic activities will increase and you stand to benefit, however, some of these investors may be looking at the baking and catering industry so that your livelihood would also be threatened, you have to try and protect your market, but to do so, you will need to reengineer your business. It will need complete change in the way that you carry on your trade … we are aware of larger bakeries that are looking to enter Guyana, we should all be on guard and be able to find the niche in the market in order to remain in business," Sukhai cautioned.
Presenters at the event also included DeutscheBack's Regional Sales Manager, the Private Sector Commission's Captain Gerald Gouveia, NAMILCO's Regional Sales Manager, and DeutscheBack Research and Development's Tania Monsivais.