…says Guyanese businesses must benefit from transformational projects
With more foreign investments expected to flow in as Guyana embarks on a path of massive transformation and development, President Dr Irfaan Ali has reassured that the people of Guyana will also benefit from the opportunities that will become available.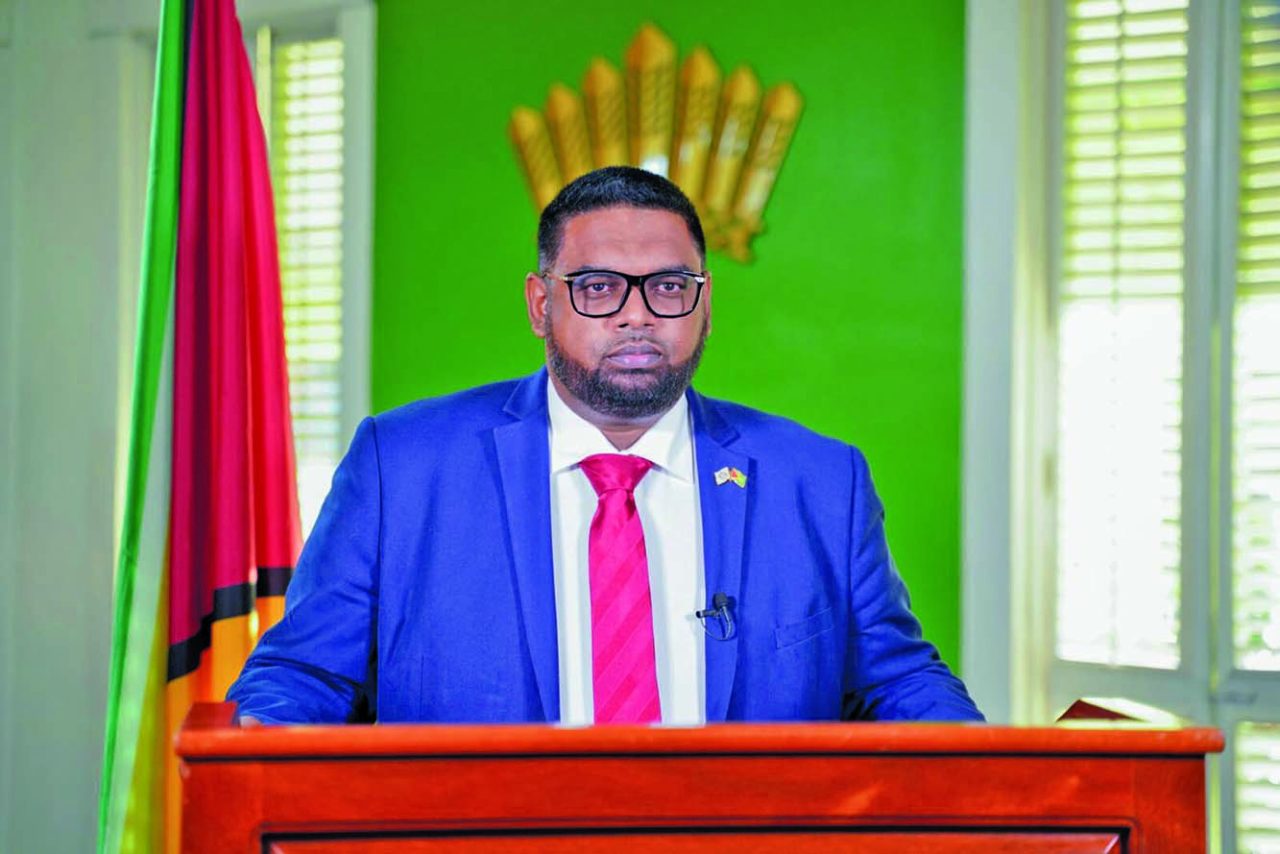 The Head of State posited that currently, there is a technical task force working on a Local Content Policy for Guyana to see how to not only support the local Private Sector but also how to build capacity and ensure that they too benefit from the opportunities from the oil and gas sector.
However, in the same breath, he pointed out that local content should not just cover the petroleum sector.
"For me, local content is not only about oil and gas. With the massive transformation and the infrastructure projects that will come in place, we need local content there too," President Ali told reporters on the sidelines of a recent event at State House.
On Friday, Guyana and the United States signed a Framework Agreement to strengthen cooperation in various sectors including energy and infrastructure, under the umbrella of the "Growth in the Americas Initiative".
This agreement was signed by Foreign Affairs Minister, Hugh Todd, and US Secretary of State, Mike Pompeo, who was on a two-day visit to Guyana.
President Ali explained that this Agreement will not only pave the way for the US private sector to expand its investment portfolio here but also partner with the Guyanese Private Sector.
"These partnerships will help to meet our broader infrastructure and downstream development needs and by extension drive economic growth and development as well as job creation. Notably, more opportunities will be available for firms to explore investment opportunities in the tourism and hospitality sector, ICT and food production, among others," he stated.
According to the Head of State, the local construction sector does not have the capacity to do the large projects but this does not mean that they should be blocked out from opportunities.
"We must be able to find a way in which that local component is incorporated into the transformation so that we can have greater benefits for the Guyanese people and the Guyanese Private Sector," the President stressed.
He went on to say that foreign investments will not only facilitate the mobilisation of US capital and the US Private Sector to take advantage of the wide-ranging economic opportunities and infrastructure transformation here, but more importantly, will allow for the collaboration, cooperation, transfer of technology, and the building of local capacity here in the local Private Sector.
On this note, he highlighted that the Framework Agreement sends the right signal to investors.
"Guyana is open to investment; we're open to investments. We're open to investment and investors in a transparent manner… We have a large task group in the US, we have great opportunities here, and we want to see more investment. We have said this before. We want to see more investment and more Private Sector interest from the US," the President posited.
Against this backdrop, President Ali said it is "disturbing" that there are persons criticising the 2020 Emergency Budget as a 'Private Sector' budget.
He outlined that while the menu of measures in the budget covers welfare issues, in order to expand economic growth and rejuvenate the economy, the Private Sector needs to be boosted.
"The Private Sector was dismantled so we had to put measures in there that would support growth, which ultimately would reflect the support of different stakeholders – the mining sector; forestry sector, the agriculture sector and so on, – and as a result of that, jobs will be created, opportunities will be created and economic rejuvenation will take place," he pointed out.
The Head of State went on to say that the focus now should be moving from a lockdown scenario towards reopening the economy.
"[We have to look at] how do we open up back and how do we build the protocols and guidelines that would enable us to move towards reopening. So that is what we're focusing on right now, how we're going to open up back in consultation with the rest of our region and partners to move towards a safe environment in which we can have a reopening," President Ali told reporters.