Having successfully completed the US Department of State's Young Leaders of the Americas Initiative (YLAI) Fellowship Program, Maleka Russel, the owner of Green Valley Organics is ready to take on challenges within the agricultural sector.
The 26-year-old entrepreneur in an interview with Guyana Times said that she will commence by tackling the lack of produce in her home town, Kwakwani, Region 10 (Upper Demerara-Berbice).
"Currently, we still bringing in things from Georgetown and Linden. If we produce more here, we could sell more and definitely have more finances," she explained.
Russell said that though increasing production will cost more, she will jump this hurdle by forming a community-supported agricultural system.
"Coming up with a women's farmers group, were going to come up with a plan on how we are we are going to supply these vegetables to people with the community," she explained.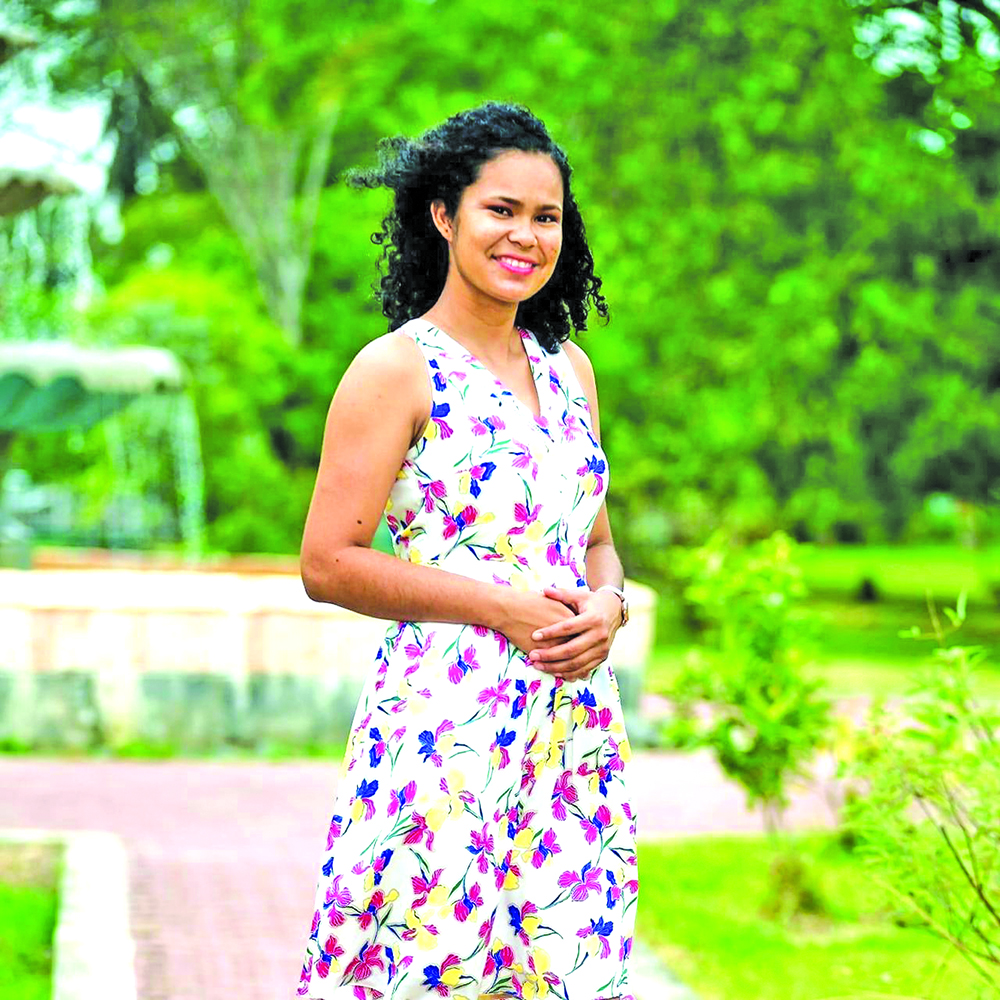 The young woman said that having increased sales jointly, Green Valley Organics would be able to acquire more shade houses and the necessary equipment needed to increase production gradually and in turn tackle food security issues within Kwakwani.
Meanwhile, speaking on the birth of her business, Russel said that she became intrigued with farming from a young age.
"I have parents and grandparents who are farmers, so I was into it from small. They didn't have much opportunities for school so it was a way of life for them. However, after seeing them I developed a likeness for it," she explained.
Nevertheless, she told Guyana Times that as she took up the mantle, she wanted more out of her business and as such she took the leap and applied for the programme in the latter part of 2019.
She explained that despite delays that came with the pandemic, she commenced training open-minded and willing to grasp all the knowledge being shared.
"Everyone was there not to fight, but just to see how much we could learn from one another," she said.
Russell posited that from the YLAI programme she has gained incredible and extensive leadership skills that she will incorporate to ensure the sustainability of her business.
"We've been taught so much, leadership, how to manage finance and even so many other critical areas… it was truly an amazing experience… and even now I would never limit my self based on lack of funds," she explained.
Green Valley Organics was launched in 2016, and has been supplying residents of Kwakwani with fresh locally grown vegetables ever since.