A $5 million health boat has been commissioned in Region Two (Pomeroon-Supenaam) to ensure residents in riverine communities have more access to healthcare.
Local Government and Regional Development Minister Nigel Dharamlall handed over the boat to the regional administration on Sunday. The minister told DPI that the presentation was in keeping with the Government's goal to ensure that all citizens have access to adequate healthcare.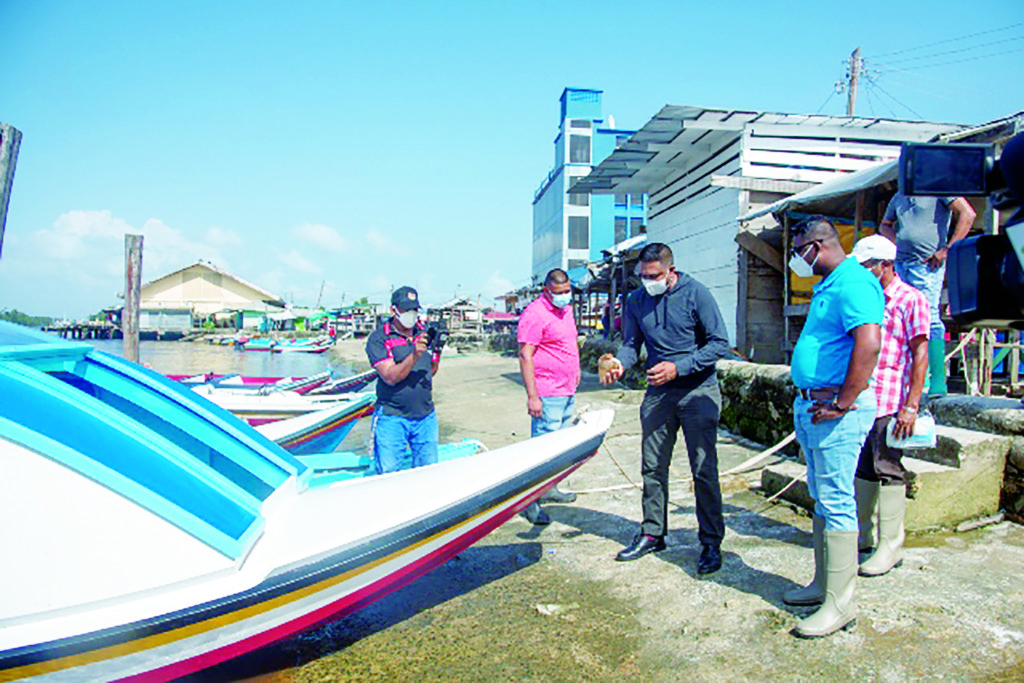 "It is important to enhance logistics in the Pomeroon, since we have many villages along the Pomeroon as well as the lower Pomeroon. It is part of the Government's mandate to get out into communities as much as possible; this includes our doctors, nurses and medical workers into the facilities to care for our citizens."
Dharamlall encouraged the Regional Health Department to make full use of the boat to serve residents.
Regional Health Officer Dr Ranjeev Singh, in thanking the Government, said: "I am planning on doing weekly check-ups at the riverine health centres or posts, so that doctors can see patients in here, so that they can be treated; because, as you know, those residents do not see doctors for a long time. This is either because they cannot even travel, or they cannot afford to."
Minister Dharamlall told the officials that this exercise is one of the many initiatives intended to advance the Region's development and enhance residents' quality of life.