With the Guyana Football Federation (GFF)/ ExxonMobil International Futsal tournament coming up in a matter of weeks, the GFF has taken the necessary action to ensure the competition, consisting of teams from Brazil, Trinidad and Tobago, Suriname and Guyana, is properly adjudicated according to FIFA standards.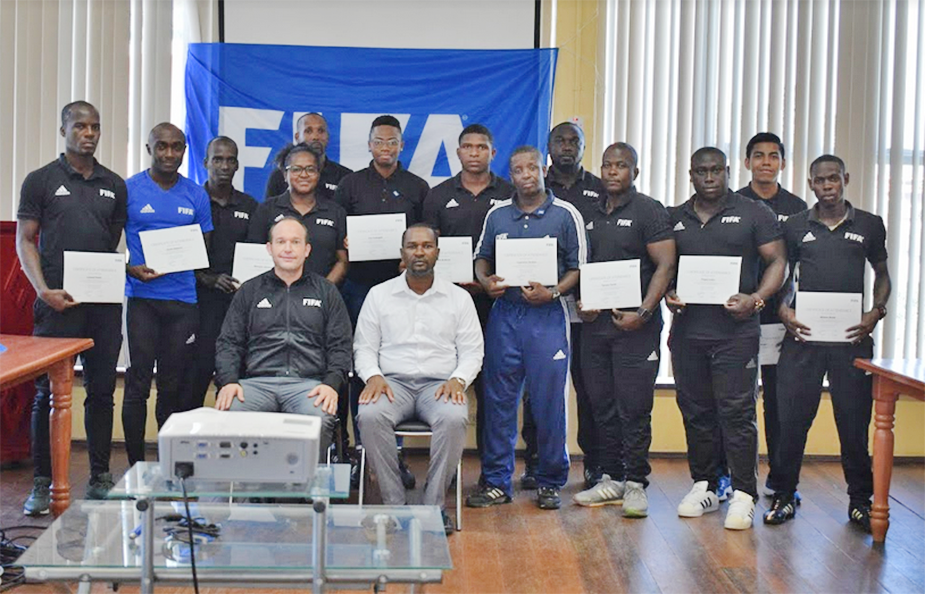 In this light, the GFF has recently concluded a five-day, FIFA-facilitated futsal referees' workshop at the National Resource Centre, with presentation of certificates of participation being conducted on Sunday last. The workshop, which commenced on December 5, saw the participation of 13 match officials from Berbice, Linden, Georgetown, West Demerara and Essequibo, who were engaged in theoretical and practical exercises.
In giving brief remarks at the closing ceremony, GFF President Wayne Forde expressed his pleasure that the referees have stayed the course and completed the programme, especially in light of the upcoming yearend futsal tournament.
Urging the referees to invest in continuous personal and professional development, Forde said: "I would like to encourage everyone to continue to invest in your knowledge and growth, as well as both your practice on the field and conduct of your person, as you represent not only the referees, but the Guyana Football fraternity."
FIFA Instructor Shane Butler has said: "The referees have gotten much better for the duration of the course. Their knowledge has improved, and they're better suited to do the upcoming tournament.
"There's still some work and practice to be done on the mechanics/techniques, but I have no doubt that they will be a success in the coming weeks. Basic football knowledge is high, but areas which require additional work include positioning, mechanics and signals – which, outside of the book, they have not seen before. It will not be perfected overnight; it's a gradual learning process, and the more repetition is done, the better they will become."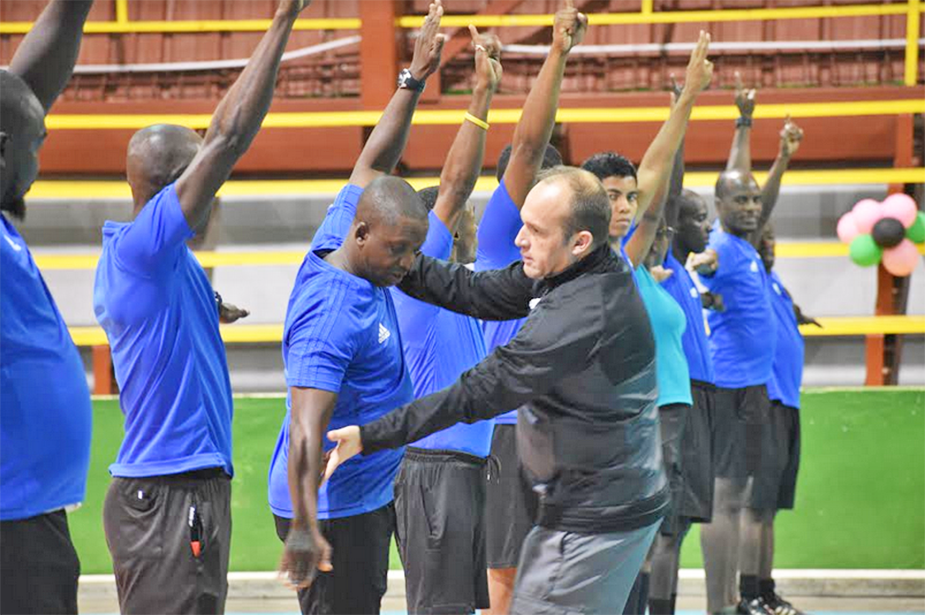 On his first international assignment as Instructor, Butler says it has been a satisfying experience: "It has been a great success. I've taught football before, but this is my first out-of-the-country teaching through FIFA. I think it has been a great success, and I look forward to more events, and hopefully return to Guyana and see their knowledge and mine get better, and we all grow and learn the game together."
The practical sessions were held on Friday and Saturday at the National Gymnasium.