…late court appearance forces adjournment
An additional charge of conspiracy to defraud has been instituted jointly against Guyana Elections Commission (GECOM) Chief Elections Officer Keith Lowenfield, his deputy Roxanne Myers, and Region Four Returning Officer Clairmont Mingo, who will all make their court appearance later this month.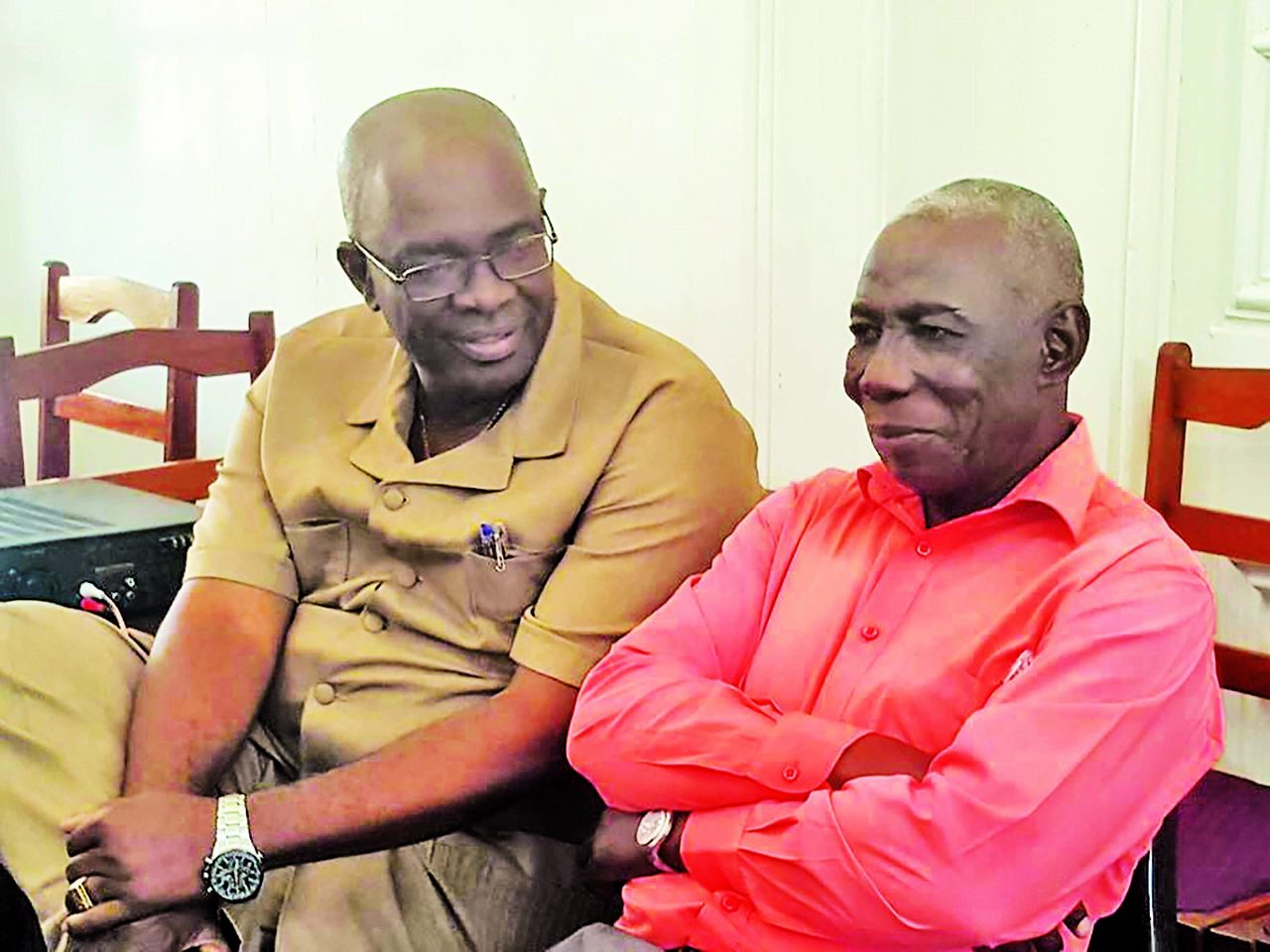 The embattled GECOM trio were already facing several charges before this one was added to their rap sheet. The charge states that the three, between March 2 and August 2, 2020, conspired with others, including Volda Lawrence, Carol Smith-Joseph, Sherfern February, Enrique Livan, Denise Bobb-Cummings, Michelle Miller and others, to declare a false account of votes cast.
Lawrence, at the time Chairperson of the People's National Congress (PNC), had signed off on the Region Four vote count form containing the manufactured numbers with Mingo. On the other hand, Smith-Joseph was an activist of the party. Cummings and Miller were clerical staff of GECOM, February was an election officer and Livan was an Information Technology (IT) Officer.
The GECOM trio were supposed to have made an appearance in court on Wednesday. However, they were all late for court, resulting in Principal Magistrate Sherdell Isaacs-Marcus adjourning the case to June 29.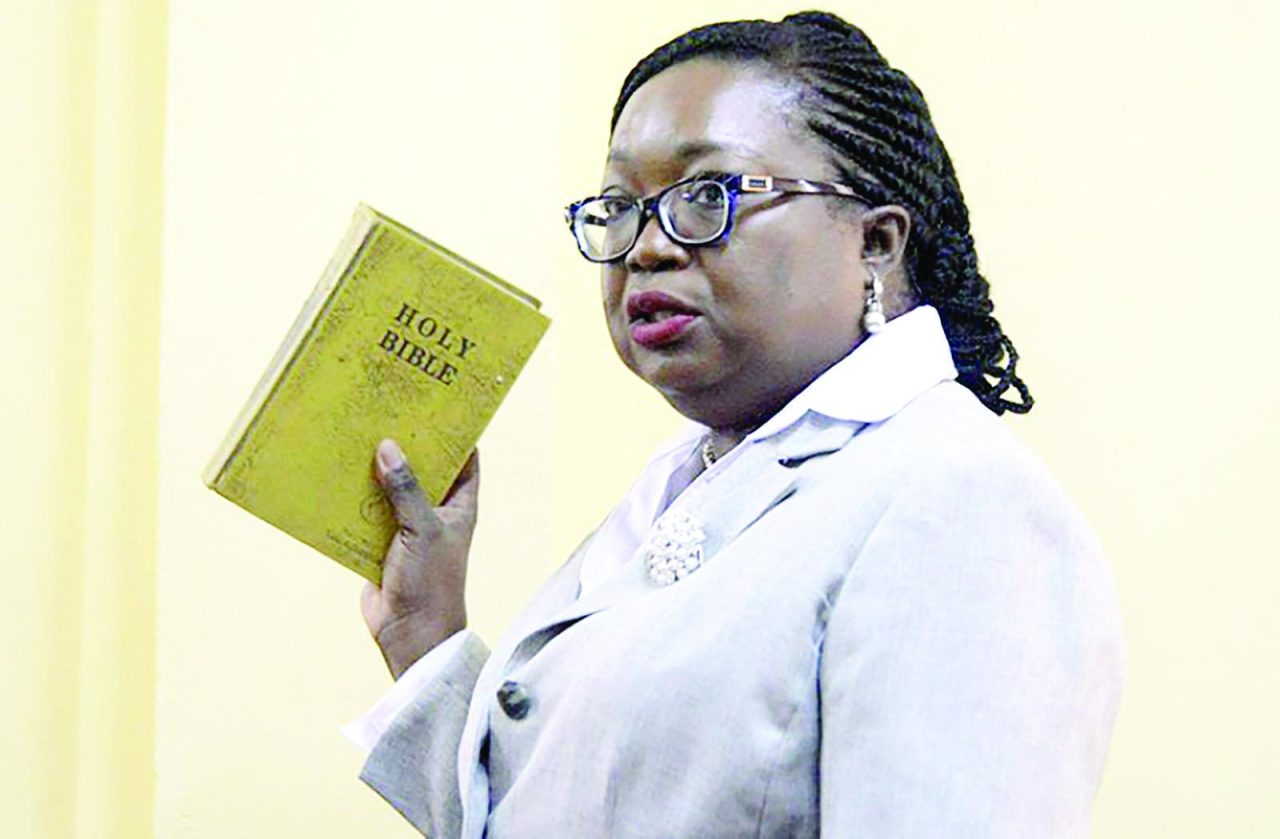 This additional charge comes shortly after the Police were able to secure a court order allowing them access to the Statements of Poll (SOPs) in Lowenfield's possession.
Director of Public Prosecutions (DPP), Shalimar Ali-Hack, SC, and Commissioner of Police Nigel Hoppie had filed an application requesting certified copies of the SoPs and Statements of Recount (SoRs).
Lowenfield had opposed the release of the SOPs, which would show exactly how much votes were recorded at the time, and whether Lowenfield knowingly falsified the vote count in his election report.
In fact, the CEO had even filed counter proceedings to block the SOPs from being made public. But on May 27, Chief Justice Roxane George ordered that the SOPs be handed to the DPP and the Police Commissioner to be used to prosecute charges filed against officials at GECOM, including Lowenfield.
The trio are already facing several counts of forgery and misconduct in public office, and are currently out on bail. Lowenfield is currently facing three counts of forgery and three counts of misconduct in public office. He has been placed on $300,000 bail.
His Deputy, Roxanne Myers, has meanwhile been slapped with two counts of misconduct in public office and has been placed on $300,000 bail in relation to both charges. These two were charged along with GECOM officials, including embattled Region Four Returning Officer Clairmont Mingo, who is on $600,000 bail for charges similar to what Myers is facing.
Additionally, they are battling to keep their jobs at the GECOM Secretariat, after motions for their removal were tabled last week by the Government-aligned Commissioners Sase Gunraj, Bibi Shadick and Manoj Narayan – all lawyers – before GECOM Chair Justice (retd) Claudette Singh when they last met.
The motion to dismiss Lowenfield from his substantive post as CEO was tabled by Gunraj and Shadick, and listed 20 grounds on which he should be dismissed. The motion explained that the CEO, in spite of protests from contesting parties other than the APNU/AFC, deliberately chose to neglect the complaints of discrepancies in relation to Mingo's numbers.
In the case of Myers, that motion was submitted in the names of Shadick and Narayan. They argued that she aided Lowenfield in the Commission of all his infractions, and even went out of her way to facilitate a meeting in a GECOM facility by then Foreign Affairs Minister Karen Cummings, where she threatened to revoke the accreditation of international observers.
Myers's purported order to have the Guyana Police Force remove Commissioner Gunraj and political party representatives from the GECOM Command Centre during the tabulation of the SoPs is also listed as one of the reasons she should be dismissed from her substantive post as DCEO.
The grounds for Mingo's dismissal surround his tabulation of the SoPs, in which he manufactured numbers to reflect a win by the APNU/AFC. It also concerns his conduct and defiance of the court orders mandating that he follow the outlined statutory process to acquire his final tally of the SoPs.
Justice Singh has since written to both Lowenfield and Myers asking them to provide, in writing, responses to the motion indicating why they should not be dismissed from their substantive posts. They have until June 15 to show why they should not be dismissed. (G3)