– Club continuously displaying level of transparency
By Timothy Jaikarran
The Lusignan Golf Club has continued to press on despite the dreaded COVID-19 pandemic taking a toll on every sporting discipline in Guyana and around the world.
The LGC Executive Committee, under the leadership of President Patanjilee Persaud, has continued to inspire many with its "No Retreat, No Surrender" motto. This committee consists of: President- Patanjilee Persaud, Vice President- Paton George, Club Captain- Patrick Prashad, Secretary- Chet Bowling, Public Relations Officer Anasha Ally, Treasurer Maxim Mangra, Assistant Secretary Treasurer Rabindranauth Persaud and Grounds Superintendent Mike Guyadin.
During an exclusive interview with the Club's Secretary Chet Bowling, he was asked what the LGC has been doing for the game of golf.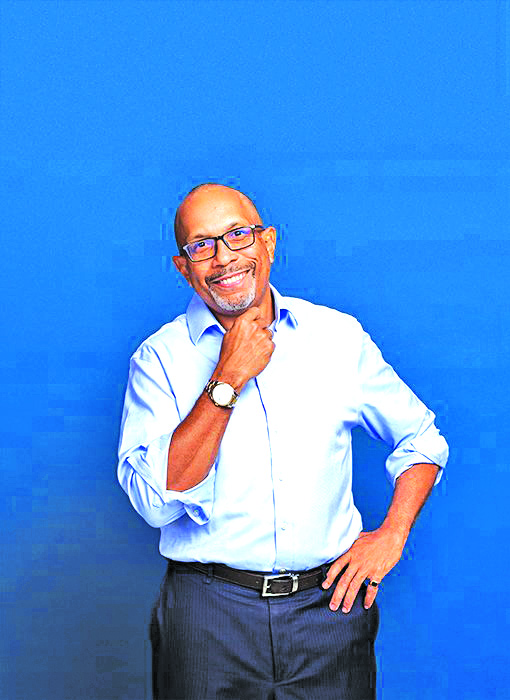 Bowling responded by saying, "The momentum you're seeing, I think the biggest thing is a sense of confidence in the new executive. We've seen a rekindling of the camaraderie that has always been a key selling point of the Lusignan Golf Club.
Apart from love of golf, which is first and foremost, there's always a sense of camaraderie. When you come to the gates of the Lusignan Golf Club, you leave your position, your status, your title at the gate. You're here to play golf and, you know, socialise with your fellow golfers. So I think that that is an unwritten rule that is applied across the golf club. I think you know the new executive with all the efforts, transparency, what we've been doing as an executive, we've been, you know, publishing every month, by the 15th of the month, financials, how are we doing. So, members know when we're doing good or when we're doing better", he said.
The LGC secretary added that they are currently in the process of trying to set up a subcommittee for the Guyana Open, which the club is aiming to pull off on 30-31 October, 2021. He noted that there is one subcommittee that was set up to investigate ways of developing the Lusignan Golf Club in a way to attract investment from larger companies.
"A good demonstration was the recent donation by MACORP where they rewrote and rebuilt all the signs, the Tee box signs that tells you the par of the hole, the length of that hole, and so it's all looking modern and what a professional golf club should look like. So, we're moving, moving forward." Bowling added.
Further, Bowling said, despite the committee is all based on voluntary efforts by its committee members, who have their businesses and their own lives to look after, the Club still continues to make progress.
Bowling noted that the driving range is one of the few projects on the card, and once the finances are in place, the club would look into the matter.
He also iterated that the club is hoping to have a Golf Awareness Day, which would include youngsters and kids coming out and enjoying a cool, calm and breezy atmosphere at the LGC.
"The extra effort by the committee towards transparency, hard work by the new committees, rekindling the members of who are contributing and coming forward, and playing their role and being more active definitely means we are on course to achieving greater things in the future."