…praises parents' involvement
By Jemima Holmes
Former national footballer Vurlon Mills has transformed his passion for coaching at the youth level into a successful football academy that operates weekly and is hoping to forge a path of excellence for young footballers in Guyana.
Although facing the constraints of the pandemic, the Vurlon Mills Football Academy (VMF) is thriving as it caters to children as young as two years old, teaching and perfecting their craft.
"My passion is to see football in Guyana transform from where it is to more of a professional environment, where we can have local players represent our country not only on the national team, but also in professional leagues and colleges across the world," Mills has said in explaining why he started the Academy.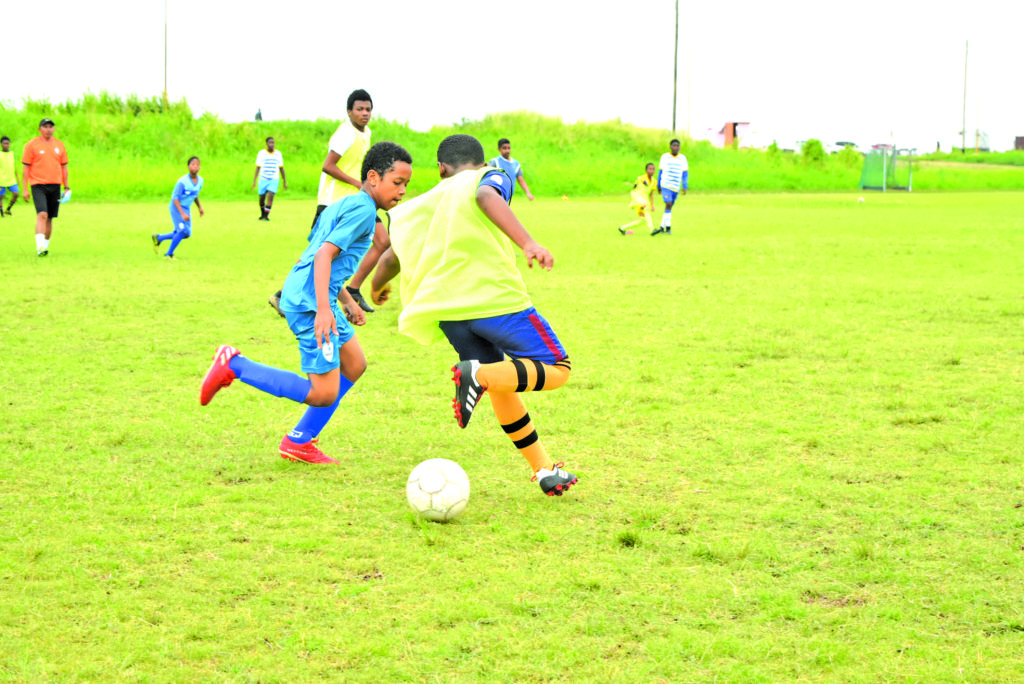 About his coaching artillery, Mills has said, "I think we have some of the best coaches at the youth level. All of our coaches actually have done the 'D' licence with the GFF, and are equipped with the right material to work with kids and develop them to be professionals, to be the elite youth in Guyana."
Understandably, the coronavirus pandemic has hindered the operations of the Academy; however, the certified coaches have found ways to manage, from separating groups to hosting in-house competitions.
"We've been managing well," Mills assured. "We've been able to manage all the sessions during the pandemic because we've hired more coaches to be part of the process. If (you) look around at each age group, you can see coaches managing each group. …I think (that) collectively, because we've always set out sessions' plans, put things in place in terms of sanitisation."
On the topic of keeping the young players ready for competition, Mills explained, "Obviously, competition throughout the country has hampered the development in a way. We've run in-house tournaments, the players like – I should say love – competing amongst themselves, it's very competitive amongst them, so we continue to do in-house games, in-house tournaments. We've given them medals, trophies for their reward…"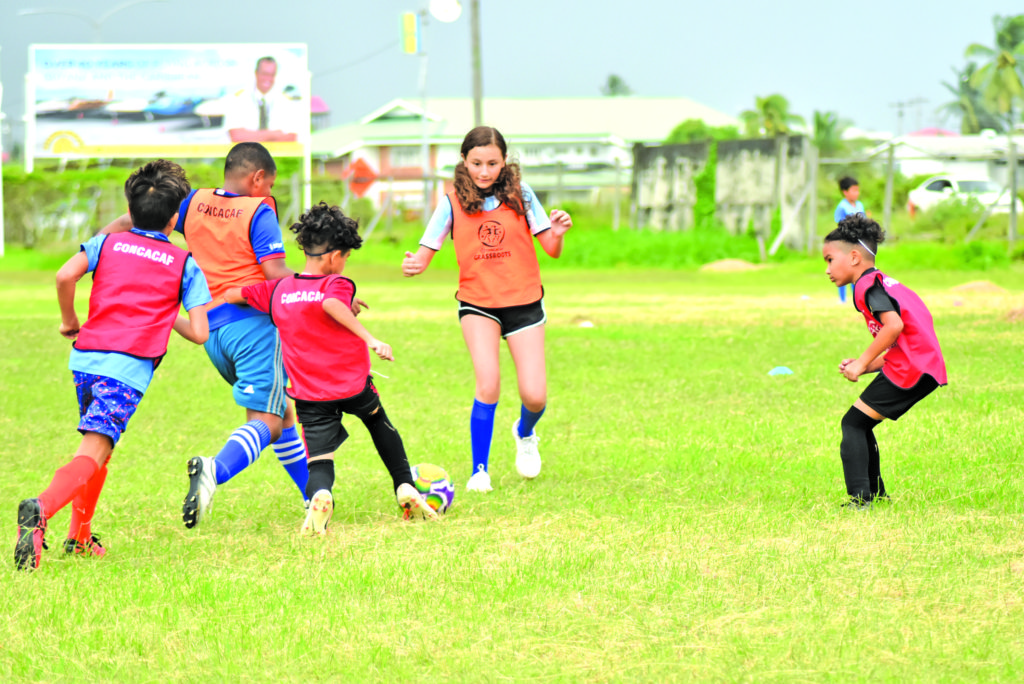 One reason why the Academy has been able to work, according to the midfielder- turned-coach, is the commitment of parents.
"Part of the tactical and lifestyle development at Vurlon Mills Football Academy is the involvement and inclusion of parents. We've seen, over the period, that parents' involvement in their kids' development has enhanced their performance a great lot," he praised.
The former Golden Jaguars player went on to share that parents also play a great role in ensuring less fortunate students are given the opportunity to be part of the programme.
"We have some parents who're part of the academy, who volunteer to sponsor some of the kids in terms of clothes, shoes and transportation to get them to and from home," the coach shared.
He continued by saying, "Our programme is not just about people paying to come to the programme. We also have some of the under-10 students that come here for free. We do outreach programmes. We try to bring some of the kids from the underprivileged homes and communities and have them involved in this.
"This programme is all about helping those who might not be able to afford it as well," he explained.
From a personal standpoint, Mills has already seen the effects of his coaching stints at several school tournaments. Several of those players have moved on to the senior men's national setup, and Mills has said he sees it as a great achievement.
"It makes me feel good knowing that these players came a long way with me and they've kept their discipline, their understanding of the game tactically, and the head coach saw that with them and he gave them opportunity to represent Guyana."
He added, "It's quite a few players that I had that have made the national programme, and I hope that they continue to perform well and stay on the national team."
Persons wishing to be a part of this academy can visit the academy's Carifesta Avenue base, or their Facebook page, vmfacademy. For registration, persons can visit.