Continuing a 13-year partnership with the Lusignan Golf Club (LGC), the Machinery Corporation of Guyana (MACORP) Ltd will return once again for its annual Golf Open on a much larger scale.
The highly-anticipated event on the greens of the LGC will tee off this Saturday, November 10 and if it is anything like last year's tournament, there will be over 50 local golfers in attendance. To this end, MACORP CEO Guillermo Escarraga noted that the company was pleased with and committed to its relationship with the sport.
"We have been working with the Lusignan Golf Club over the years and we've seen the development of golf in Guyana, and this year we've decided to throw our support behind the Club, because we see that there is a lot of potential for golf, not only Guyanese but for foreigners who come and want to be part of this," Escarraga said.
Speaking along similar lines, Club President Aleem Hussain shared some of the contributions that MACORP has made to the Club and course.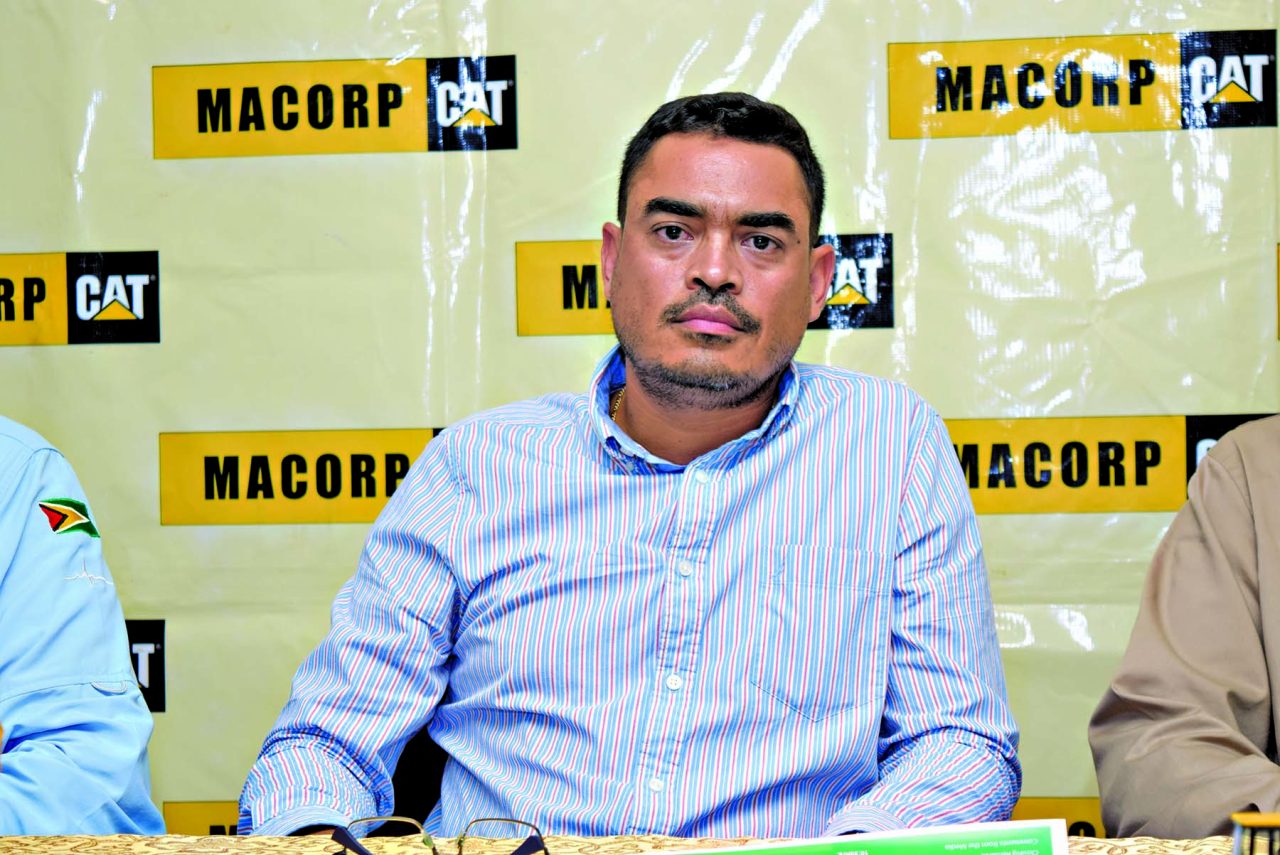 "The first phone call I made was to MACORP and I said we've got a golf course under water, can you help? Within 24 hours, we had one of their best pieces of machinery delivered to the course. Two months later, we had transformed the LGC into one of the most [complete] courses in terms of preparation, drainage and irrigation," Hussain explained.
Given the company's quarter-century celebrations this year, Hussain noted that they were going all out for the 2018 tournament.
"He (Escarraga) said we have done a lot for our 25th anniversary; however, golf is near and dear to our hearts and this will be the greatest tournament that MACORP has ever pulled off," the LGC President said.
He went on to illustrate his point by detailing some of the fantastic prizes up for grabs. "You guys will see from the prizes that we've got three different flights of awards, with prizes for both the grand champion in the gross and grand champion in the net. And for the first time ever, MACORP is putting out a whole lot of additional prizes," Hussain shared.
MACORP's CEO encouraged local golfers to turn out in their numbers, with the promise of an explosive tournament.
"Golf is a sport that brings about the best in every player and we really embrace the camaraderie that we enjoy at the golf course. And this year, we want to put a lot of emphasis in this tournament, we want to make it big for everybody to enjoy. It's going to be a fantastic event, we hope that golfers will turn out in big numbers to participate in this event," Escarraga stated.
In addition to the prizes for best net and best gross overall, the competing golfers will have a chance to win first to third place prizes in one of three categories, namely: 0-9, 10-18 and 19-28. There will also be several novelty prizes in the form of CAT tokens. The 13th edition of the tournament will tee off at 12:30h on Saturday.