Kristian Jeffrey will enter the Radical Caribbean Cup with a fresh coat of paint from Torginol after the company branded his SR3 on Wednesday.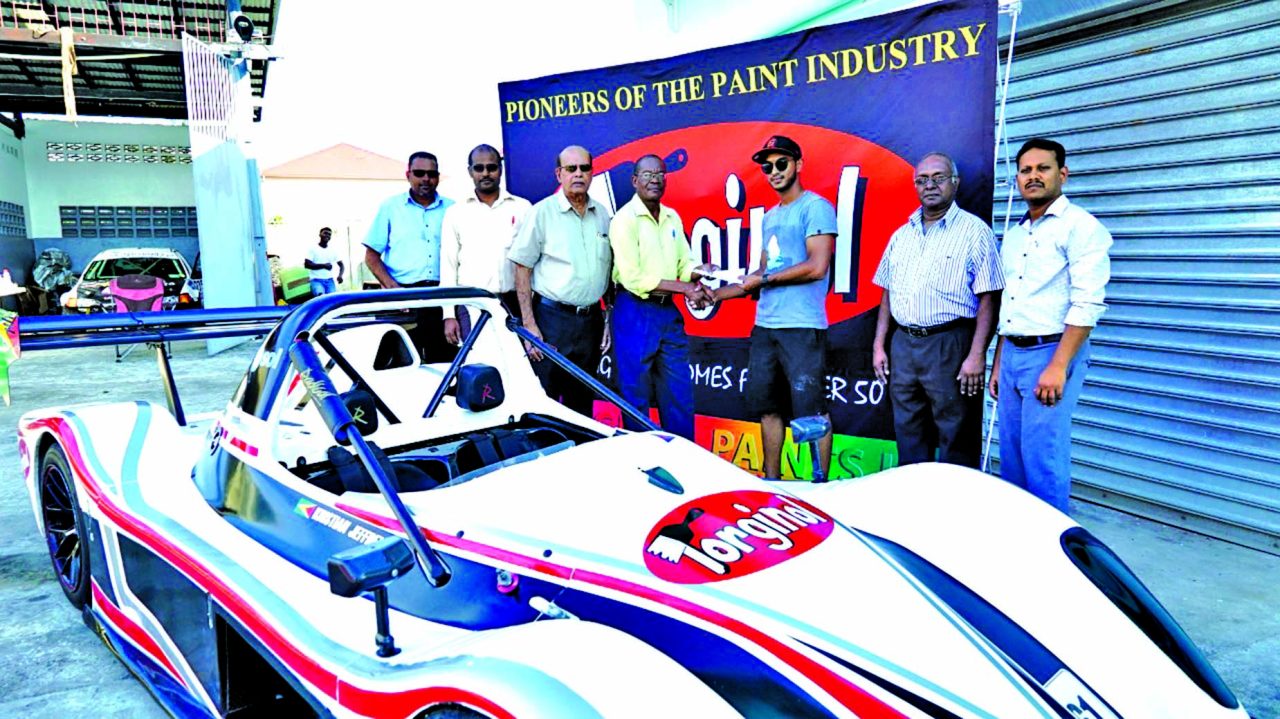 At a brief ceremony, Mohamed S Ally, company secretary of the paint brand, contended that the partnership represented a pair of aces.
Ally did not rule out the idea of a deal extending beyond the race meet, saying that, "There is a distinct possibility that this may be so, but I don't want to commit 100 per cent to that right now. This is our first getting together with Kristian and let us hope that it grows from strength to strength."
He continued, "Kristian is a winner and Torginol Paint is a winner and we will paint the entire racetrack W.I.N."
Jeffrey believes that with the new look on his Radical, he is definitely better equipped to take on the competition.
"Definitely with this help, it puts us in a better position. We've acquired some more tyres to do some additional testing and we should be up there to win," Jeffrey added.
Jeffrey, along with fellow Guyanese Mark Vieira and Calvin Ming, will represent Team Guyana in the Cup. Barbados has the Maloney trio and brothers in point leaders Stuart, third placed Mark and Sean Maloney.
Second placed Isa Deen out of Trinidad will be joined by countrymen Luke Bhola and Kristian Boodoosingh to confirm the nine-car line-up.
The first of the three 20-lap races will take place on Saturday, with the remaining two set for Sunday.