Orpheus Johnson, called "Magga Man" and "Orphe", who pleaded guilty to two counts of manslaughter over the slaying of two men at Nandy Park and Agricola, East Bank Demerara (EBD), has filed an appeal against the severity of his jail term for the offences.
In court documents, it was revealed that Johnson is desirous of adding other grounds of appeal.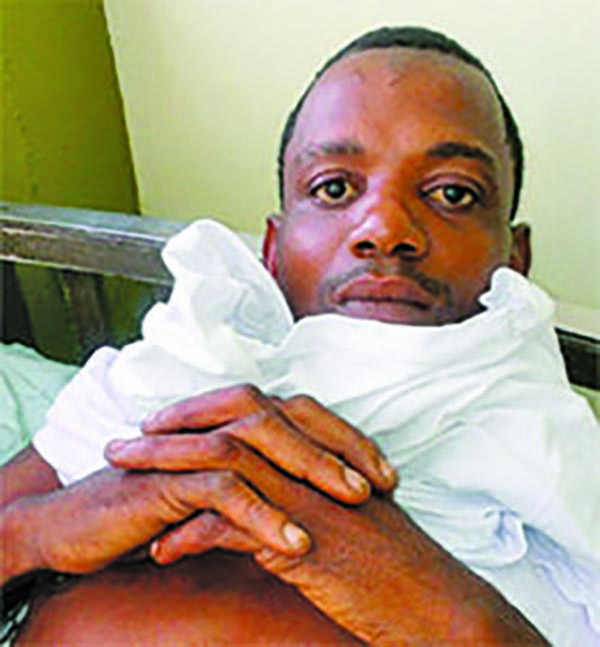 On May 3, Johnson was handed two life sentences for unlawfully killing Travis Rudder and Gladstone George. Rudder was killed on June 21, 2015 at Nandy Park, while George was killed on April 22, 2015 at Agricola.
Trial Judge Sandil Kissoon has ordered that the two life sentences are to run concurrently. The convicted 34-year-old killer becomes eligible for parole after serving a minimum of 30 years.
According to reports, Rudder, his reputed wife Mowanza Gill, and their 18-month-old son Jaheal Rudder were shot while they were sleeping at their Nandy Park home on Father's Day of June 2015. Johnson opened fire on the couple and their baby through a window.
As a result of that attack, Rudder was shot 21 times about his body. His reputed wife was reportedly shot seven times to her legs. Their 18-month-old son received injuries to his stomach and leg.
The family was rushed to the Georgetown Public Hospital, where the senior Rudder was pronounced dead on arrival. Gill and her baby were admitted in serious condition, but they survived.
George was shot several times by Johnson while he was a passenger in a minibus that had stopped at Agricola.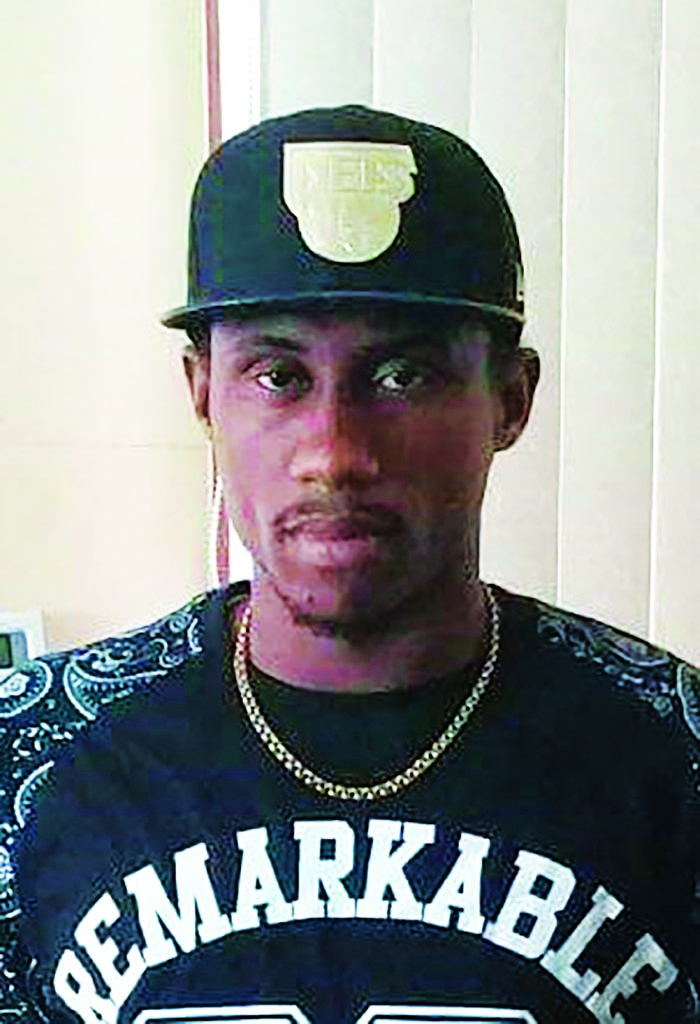 Johnson had walked up to the window and discharged several rounds at George. The injured man was rushed to the Georgetown Public Hospital, where he also was pronounced dead.
Johnson was also indicted on two counts of attempting to commit murder committed on Gill and her son. To these charges, he also pleaded guilty, thereby admitting that on June 15, 2015, at Nandy Park, he discharged a loaded firearm at Mowanza Gill and Jaheal Rudder with intent to murder them.
Johnson was sentenced to 20 years' imprisonment on each of the two counts of attempting to commit murder. Like the life sentences, these two sentences were ordered to run concurrently.
The two life sentences with parole after serving respective jail terms of 30 years and 20 years run concurrently.
Prison authorities have been ordered to deduct the time Johnson had spent on remand awaiting trial. No appeal has so far been filed against the prison sentences imposed on Johnson for attempting to commit murder.
Cold, calculated, and brutal
Noting that Rudder was shot some 21 times while he lay in bed with his family, Justice Kissoon said the circumstances of this case reflect a "cold, calculated and brutal slaying". The Judge said it showed that no compassion or consideration had been given to the occupants of the home.
A probation report detailed how Johnson, a father of three of Craig, EBD, had lived a life of crime. After he dropped out of school at age 14, he developed delinquent tendencies which led to him appearing before the courts.
Besides being committed to the New Opportunity Corps, Johnson had been listed as a person of interest by the Criminal Investigation Department (CID) Headquarters as he was reportedly the leader of a gang that had operated in the East Bank Demerara communities of Craig, Kaneville and Agricola.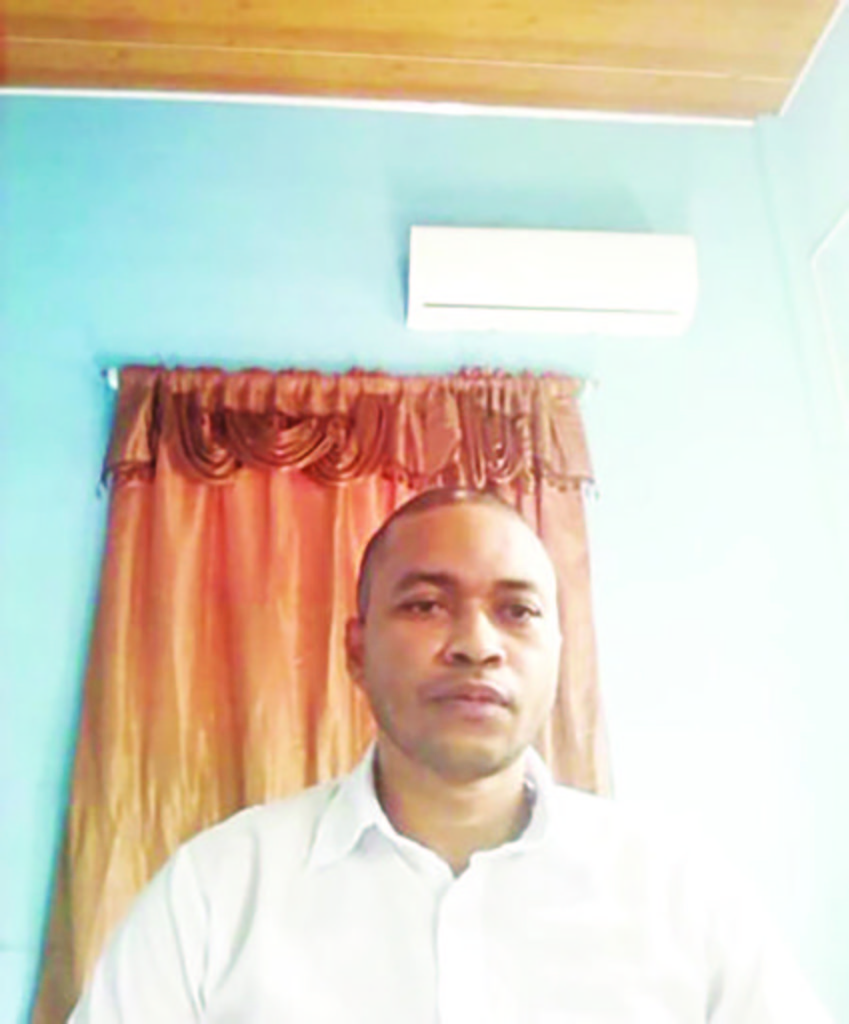 CID records revealed that he was involved in several criminal activities, namely robbery under arms, possession of illegal firearm, and possession of ammunition, for which he was convicted.
A probation report disclosed that although his family members had reprimanded him for his delinquent lifestyle, Johnson had continued along that path.
According to Justice Kissoon, Johnson's record "speaks to a life of crime."
"These killings and the circumstances of the attempt to commit murder speak to brutality, remorseless, callous and merciless acts. Merciless acts of killing by this accused were demonstrated, and indifference of the sacredness of life of his fellow man, of his neighbour and others in his community, and which was extended on an 18-month-old infant," the Judge added.
What is worse, the Judge noted, is that Johnson "is a healthy man with a healthy mind."
Meanwhile, even though he pleaded guilty to the charges, Johnson maintained his innocence.
Johnson was previously indicted for the April 2009 murder of Kaneville, East Bank Demerara resident Brendon Charles, whose lifeless body was discovered in a yard a short distance from his home. After a trial, a jury at the High Court in Demerara found him not guilty of the capital offence. (G1)