…saltwater intrusion ruining farmland
Farmers and residents of Mahaica, Region Five (Mahaica-Berbice) are once again battling floodwaters as the inadequate sea defence proved to be no match for the raging Atlantic Ocean.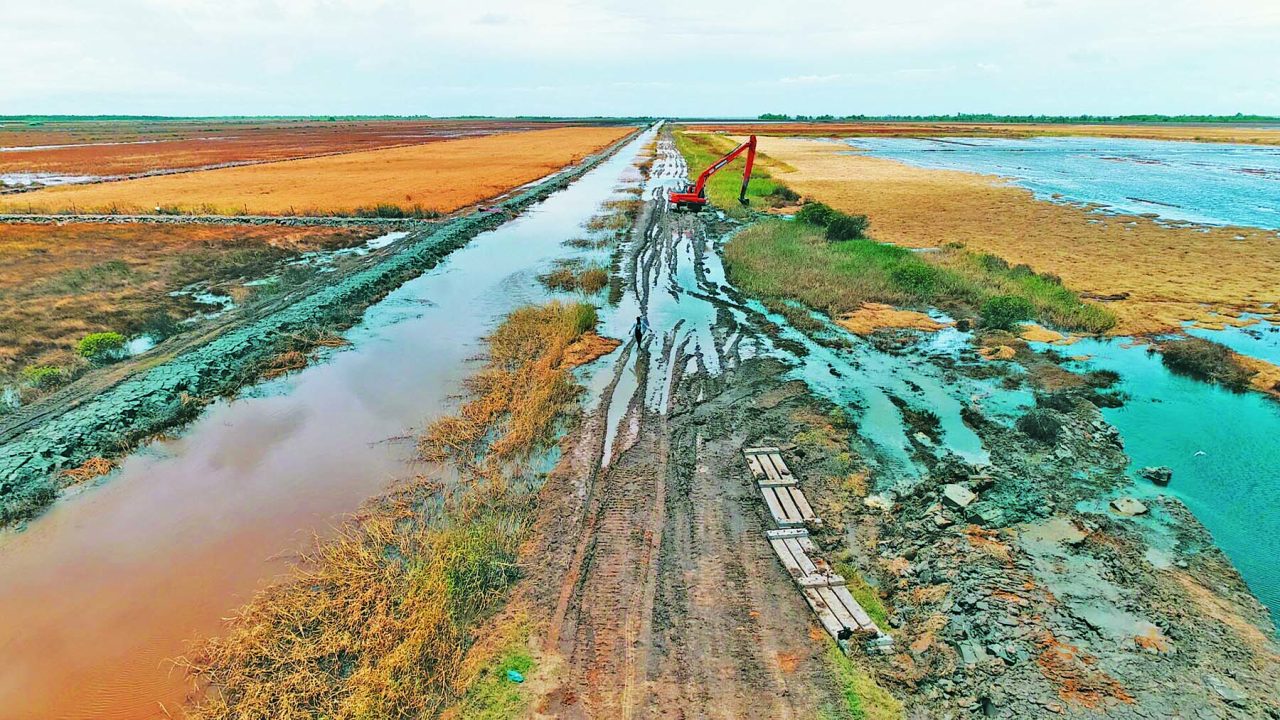 On Thursday evening, hide tides caused major overtopping of the sea defence at Dantzig and nearby villages. This occurred even as the National Drainage and Irrigation Authority (NDIA) is preparing to prevent flooding from the October spring tide expected in two weeks.
Region Five Chairman Vickchand Ramphal told Guyana Times on Friday that the floodwaters from the previous flood receded over a few days ago and the area is once again bracing itself for more disaster.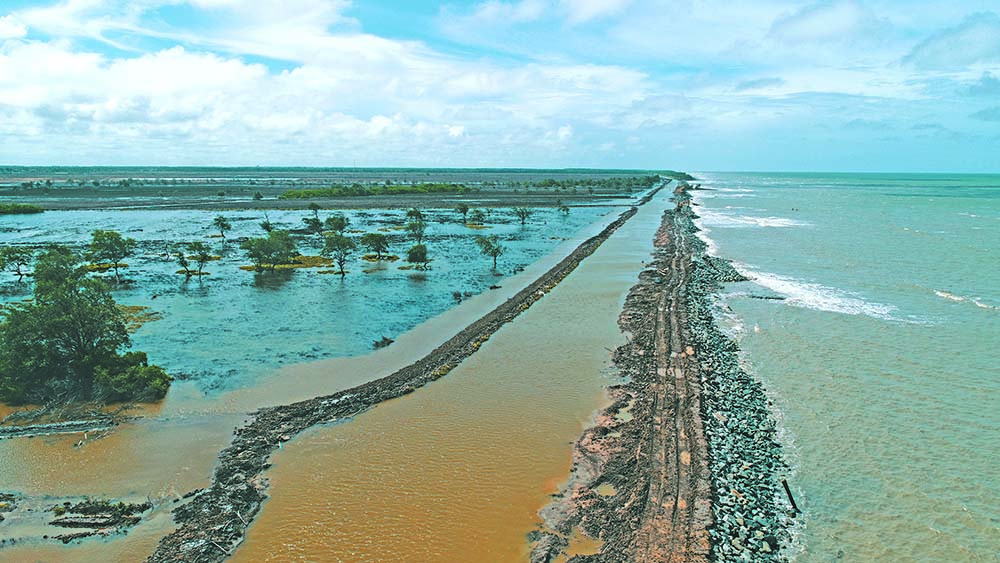 He said that the Dantzig-Fairfield area has been completely flooded again.
"Currently, the situation in the Dantzig-Fairfield area has not been fully recovered from the previous floods. What we have seen over the past 24 hours is the water coming back onto the land, some of the fields which had dried off over the past couple of days have flooded again," the Chairman said.
Two weeks ago, the sea defence at Dantzig, Mahaica was breached and salt water from the ocean flowed onto the land, killing livestock, rice fields and vegetable farms.
Persons in the residential areas were also hard-hit as the sea covered several miles inland.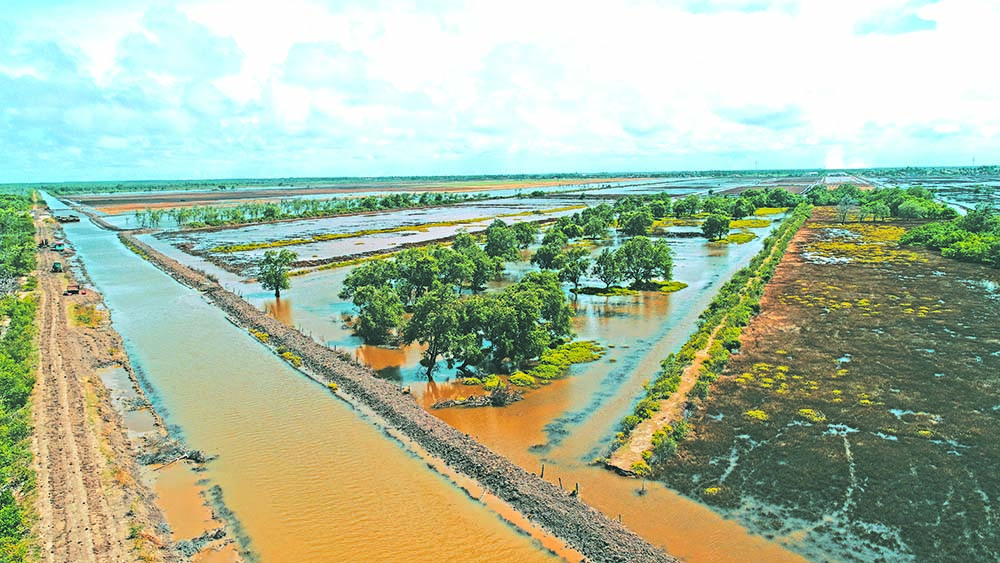 The bridge to the sea defence has not been fully rectified and as a result, water is still seeping onto the land and affecting farmlands and livestock.
"There is a need for a holistic approach towards this entire situation. We have to get all of the agencies involved and properly coordinated so as to bring temporary relief to the people in the area and prevent the salt water from getting further inland. I know that many of the agencies such as the Mahaica/Mahaicony-Abary Agriculture Development Authority (MMA-ADA), NDIA, the River Defence and so on are working but still much more to be done there," Ramphal said.
He lamented that there is a need for much more resources, including machinery and equipment to tackle the situation.
The Chairman said that the Regional Management Committee should have come together to create a plan of action, but this has not been done.
"In cases like these, the committee would have come together and planned a way forward but because of the current political situation, we are by our RDC meetings being disrupted, the Regional Executive Officer is not communicating with the regional Chairman. On many occasions, I would have dialled his cellular phone number, he would not answer my calls. When these things happen, we cannot bring the committee together because the Regional Executive Officer is the key person in this committee. Because the REOs office is the one that controls the resources and has the responsibility of inviting all other stakeholders," the Regional Chairman said in disappointment.
Meanwhile, the NDIA has installed pumps as work on sealing the breach continues. More worrying, is the fact that in less than two weeks, the spring tide is expected to be higher than the spring tide two weeks ago. In fact, the October spring is always regarded as the highest of the year.
Less than two weeks ago, floodwaters caused more than 300 acres of rice to be destroyed and hundreds of acres more were under threat of destruction by salt water. Apart from the destruction of the rice, the flooded land is becoming salty and can no longer work for rice production.
Ramphal noted that he is not getting the necessary support from the Government and regional administration. (Andrew Carmichael)