Following assessments of major road networks in Linden, Region 10 (Upper Demerara-Berbice), Vice Chairman Douglas Gittens has asserted that there are numerous thoroughfares in the community in need of emergency repairs. On the list of priorities is the road which links the Casaurina Drive and the Washer Pond roads. The roadway, which has been subjected to numerous upgrades in the past, is presently in a deplorable state. Motorists have also highlighted the dangers when traversing the area during the rainy season as there is usually a build-up of floodwaters along the bend of the road. According to the regional Vice Chairman, there is also a need for drainage work to be executed.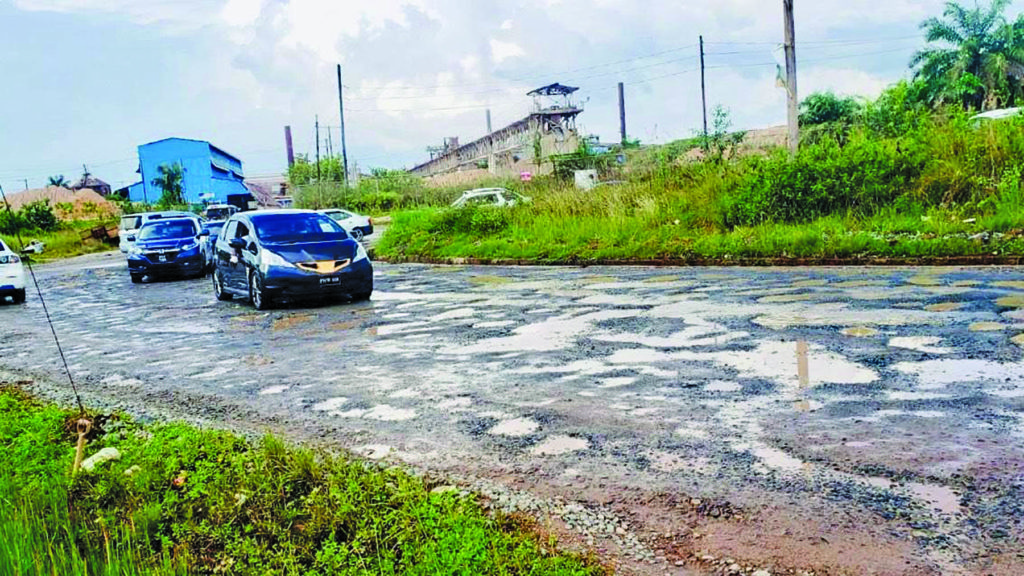 "The area is so bad it holds up traffic. There are several big potholes in the road as a result of poor drainage in the vicinity. There is a culvert that runs under the road in two places in the area. Both have collapsed so the water gathers up in those areas. And that water has undermined the strength of the road, thus the holes. The drainage is non-existent, so when the rain falls, it damages the road in two places," Gittens said.
He noted that regional agencies have tried to remedy the situation, however, there is a need for more advanced work to be carried out.
The Regional Democratic Council (RDC) only recently completed the rehabilitation of roads under the budget prepared by the Council, which was chaired by former Regional Chairman Renis Morian. However, residents have noted that several other major roads in the community are still in need of upgrades.