New COVID-19 variants
New variants of the COVID-19 virus have been circulating in several countries, sparking efforts by Government to conduct gene sequencing. This is to detect these strains but Guyana is not equipped with such resources.
Speaking during the coronavirus update on Monday, Health Minister Dr Frank Anthony said that Government has since facilitated discussion with the Pan American Health Organisation and the Center for Disease Control to work out an arrangement. Samples have already been sent to the Caribbean Public Health Agency for analysis, of which the results are yet to return.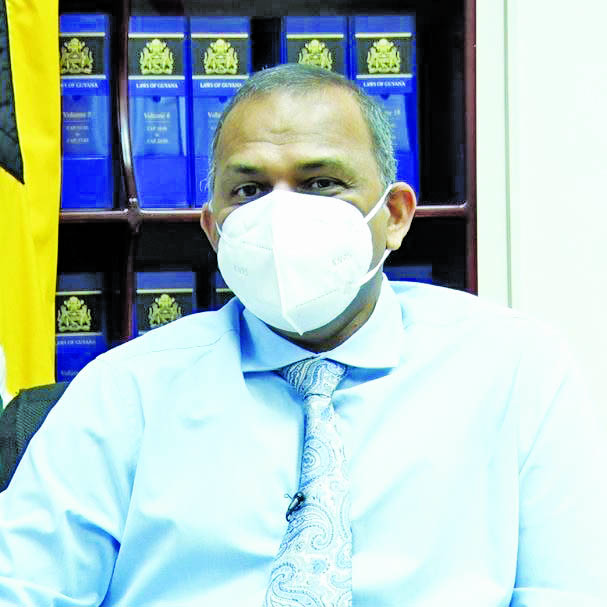 The motive behind these undertakings is to determine whether any of the variants are spreading locally. Some of the new strains are said to be highly transmissible.
"We're looking at several options, one of which is sending 10 samples per month to CARPHA so that they can do the sequencing. In addition to that, we're working through PAHO to be able to send samples to CDC. Hopefully, through these arrangements and analysis of the sequencing, we'll be able to at least have some sense on the types of variants that are circulating in Guyana," the Minister suggested.
In the past weeks, two variants were detected in Brazil, causing Guyana to cease all border travel and flights. There is tighter security at the border regions, through routine patrols by the Joint Services to prevent any illegal crossings from the neighbouring country.
At the end of January, PAHO had informed that three variants of the SARS-CoV-2 virus were detected across 14 countries in the Americas. PAHO Incident Manager Sylvain Aldighieri had asked local authorities to strengthen activities to monitor the virus and expand surveillance.
"Mutations are an expected part of the spread of any virus…That's why we're asking national and local authorities to continue to strengthen existing disease control activities, including monitoring COVID-19 closely. We need epidemiological surveillance, including expanding regional genomics surveillance, outbreak investigation, and contact tracing. Where appropriate, we need to adjust public health and social measures to reduce transmission," Aldighieri had noted.
Referring to the two variants detected in the United Kingdom and South Africa, Aldighieri said that so far, they do not appear to have generated community transmission in the Region of the Americas. So far, cases appear to be limited to people travelling from the two countries or connected to people travelling from those countries.
The third variant, detected in the state of Amazonas, Brazil, is most prevalent locally and researchers have recently suggested a causal link with the increase observed during the last weeks in hospitalisations in Manaus.
Testing important
Meanwhile, Dr Anthony said testing has been an important component of tackling the virus. PCR and antigen tests have been procured continuously to roll out extensive testing. Now, six private entities are certified to conduct antigen tests.
"In addition to testing that has been happening in the public sector, we also have an expansion of testing in the Private Sector. There is one lab that is capable of doing PCR testing and we have now licensed about six other labs to be able to do the antigen testing. The Ministry has been inspecting and working with a number of other laboratories who have expressed an interest in doing antigen testing," he said.
An updated list will be released in the near future on the list of private agencies which are certified to conduct testing. (G12)