One week after turning himself over to the Police, murder accused Denzil Haynes was arraigned for the capital offence on Monday at the Georgetown Magistrates' Courts. Haynes, 24, of North Sophia, Greater Georgetown, appeared before Chief Magistrate Ann McLennan.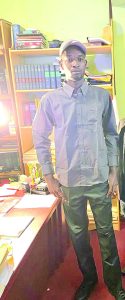 He was not required to plead to the indictable charge which alleged that on April 16, at North Sophia, he murdered Yardan Jacobs, 27, also of North Sophia. Haynes, who was represented by Attorney-at-Law Bernard Da Silva, was remanded to prison until June 2.
Shortly after the killing, the Guyana Police Force (GPF) had issued a wanted bulletin for Haynes, who surrendered at the Brickdam Police Station last week Tuesday in the company of his lawyer.
Haynes reportedly went into hiding after the shooting incident. It was reported that Jacobs succumbed to his injuries almost two weeks after he was shot.
Police said that the incident occurred at around midnight while Jacobs was hanging with a group of persons at the Tanary Area in the community. Jacobs's cousin, Steve Bacchus, was also shot.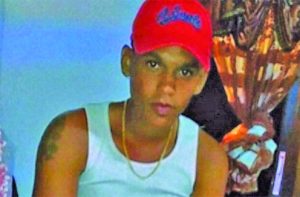 Reports are that Jacobs had gotten into an argument with an individual, and Bacchus had subsequently intervened, causing the suspect, believed to be Haynes, to whip out a firearm and discharge several rounds in their direction before fleeing the scene in an unknown direction.