– pleads not guilty to murder charge
Two young men will go on trial from Monday, May 16, 2022, for the murder of 75-year-old Professor Pariedeau Mars who was found dead in his Prashad Nagar, Georgetown home back in 2016.
Paul Chance and Andre Benjamin, both 21 years old, were arraigned before Demerara High Court Judge Sandil Kissoon on Monday. They pleaded not guilty to the joint charge which alleged that they murdered the elderly man in May 2016 during the course/furtherance of a robbery.
A 12-member jury was thereafter empanelled to hear the case. Chance and Benjamin are being represented by Attorneys-at-Law Ronald Daniels and Kiswana Jefford while Senior State Counsel Abigail Gibbs is appearing for the prosecution.
Back in 2019, 21-year-old Naomi Adams, 23-year-old Nikkisha Dover, and 22-year-old Orin McRae, who had been jointly charged along with Benjamin and Chance, confessed to the crime. Initially indicted for the capital offence of murder, the trio opted to plead guilty to the lesser count of manslaughter upon their arraignment before High Court Judge Navindra Singh.
Adams, being the first to confess to the crime, was sentenced to 10 years' imprisonment, while her co-accused, Dover and McRae, were each jailed for 12 years. It was ordered that the prison authorities deduct the years spent on remand from each of the sentences imposed. It was reported that Mars also known as "Perry" of Bissessar Avenue, Prashad Nagar, Georgetown, was found bound and beaten in his home at about 18:30h on May 12, 2016, by his wife upon her return from Linden, Region 10 (Upper Demerara-Berbice).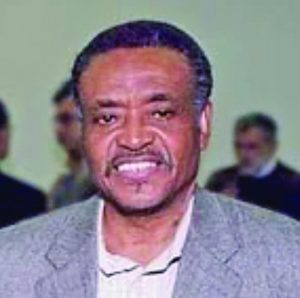 He was subsequently rushed to a private city hospital where he was pronounced dead on arrival. Investigations revealed that Dover was known to the now dead professor as she would frequently visit his home. It was further revealed that she conspired with McRae and others to rob the elderly man who was at home alone on the day in question. An iPhone, cash, laptop, and gaming console were among the items stolen from Mars' home.