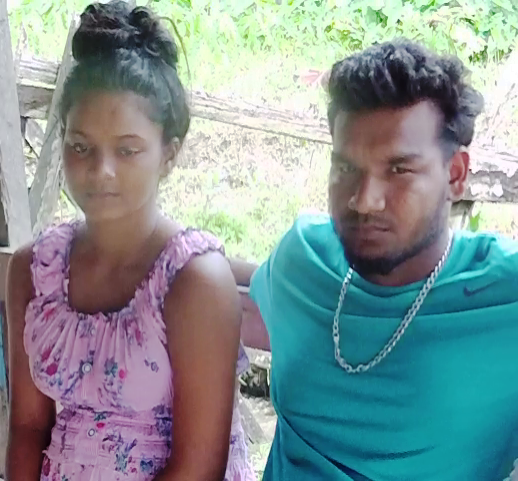 As investigations continue into the fire which razed an East Bank Berbice home on Friday, leaving four persons homeless, the arsonist was described as a mentally unstable man.
This was confirmed by Haresh Mangru, the owner of the house, who is also the brother of the alleged arsonist.
It was reported that Mangru and his pregnant wife were at their farm a short distance away from their home when they were alerted that smoke was seen billowing from the house.
The young man immediately left his work and went to the scene but due to a fractured ankle, he could not reach as fast as he wished.
Nevertheless, he was able to salvage a weeding machine, water pump and a gas bottle from the building before the fire escalated. He was attempting to get a chain saw but due to the immense heat, he backed off.
Soon after the fire, the Police arrested the 22-year-old brother of the homeowner. Mangru, when contacted, told Guyana Times that his younger brother had confessed to setting the house on fire but he did not give a reason.
"He has a mental problem. He takes treatment at the Mental (National Psychiatric Hospital). I does take care of him," Mangru said while noting that he is hoping to be allowed to take his brother for medical attention on Monday.
In the meantime, Mangru explained that he is working to finish his father's house so that they can move as soon as possible.
He is nevertheless seeking the public's assistance. "The house needs a step, the front wall and windows," he added.
Persons desirous of assisting the family can contact Mangru or his wife on telephone number 646-1575.